Account Manager
2 years ago
Entelo ( former ConveyIQ ) applies intelligence to big data to help modern recruiters identify, qualify and engage talent. The leader in Recruiting Automation, Entelo helps organizations like Kaplan, Concentrix, Cisco, GE, Genentech, Netflix, Northrop Grumman and Target build their teams. We're a fast-growing technology startup headquartered in SF and NYC and in one of the top areas of Belgrade- Dedinje. Our goal is to power all communication for recruiting, automate all communication and manual work for recruiting at scale and inevitably, empower hiring managers to own their own recruiting.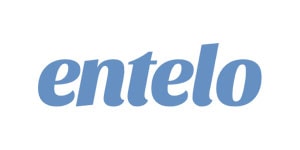 Responsibilities
As an Account Manager at Entelo, you will own the relationship with our key customers. You will be responsible for maintaining and develop customer relationships that promote retention and loyalty.
Telling and shaping the new company story, helping us launch our combined platform and company mission
Demonstrating how our technology helps organizations improve their specific interview and hiring process, through onboarding, training and business reviews
Identifying interview challenges faced by Fortune 500 companies
Acting and thinking like a market expert (not a product pusher)Creatively thinking about how we improve our own Customer Success process, including new ways to articulate tangible value to clients
Conduct online training sessions for new clients
Help drive adoption and maintain top accounts with key stakeholders
Strategize on new business and expanded footprint into existing accounts
Devise and conduct continuous best practice sessions
Retain and grow customers by completing renewals and upsells
Collaborate with our teams in the US and Belgrade to drive success with customers
Requirements
3-5 years of professional experience in Account Management, Customer Success, or Customer Support
Strong attention to detail, fantastic organization skills, and the ability to juggle many competing priorities at once
You want to impact a quickly expanding market and an even faster-growing company
Someone who can \\\\\\\\\\\\\\\\\\\\\\\\\\\\\\\\\\\\\\\\\\\\\\\\\\\\\\\\\\\\\\\\\\\\\\\\\\\\\\\\\\\\\\\\\\\\\\\\\\\\\\\\\\\\\\\\\\\\\\\\\\\\\\\'figure things out\\\\\\\\\\\\\\\\\\\\\\\\\\\\\\\\\\\\\\\\\\\\\\\\\\\\\\\\\\\\\\\\\\\\\\\\\\\\\\\\\\\\\\\\\\\\\\\\\\\\\\\\\\\\\\\\\\\\\\\\\\\\\\\' and likes thinking through their questions to arrive at an answer instead of being told information
A self-motivator with a bundle of positive energy who is willing to dive head-first into a collaborative environment where teamwork is essential
Extra awesome benefits:
Above-average pay
Participation in the start-up equity upside
Leadership opportunities with intelligent and experienced colleagues
Use new and cutting edge technologies
Ongoing education opportunities
Beautiful office with outdoor space; quiet and lots of parking spots
Fun environment with snacks and ping pong table
We treat you fairly during the application process. In evaluating you as a candidate, we commit to prioritizing your results over your pedigree. We commit to moving quickly throughout the process, from application to offer. We promise to be real and extremely transparent. Humility is a value shared at all levels of the organization. Please submit your application in English. Click apply and create an account if you don't have one. Answering as many questions as you can on your profile page will help us shorten the selection process. We look forward to meeting you!