Lead Data Scientist
2 years ago
Entelo is the world's first all-in-one, source-to-hire Recruitment Automation Platform that is changing the way companies hire. Entelo provides organizations with technology that leverages data science, machine learning, predictive analytics, candidate engagement, and recruitment marketing best practices to help your teams find the right talent and hire faster. The world's largest and fastest-growing companies choose Entelo to the surface, engage, and hire top talent. We're a friendly, dedicated, and passionate group and we're building a talented and diverse team that works hard together toward shared goals!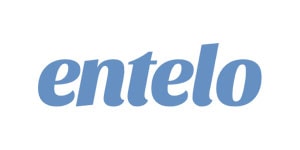 Responsibilities
You'll be partnering with Entelo's product and engineering teams to drive actionable data insights and solutions from hundreds of millions of social profiles across dozens of heterogeneous data sources. Our data is counted in Terabytes and we are not looking to stop anytime soon. We are looking to scale aggressively, not only technologically improving our data pipelining capabilities but also ramping up our data science initiatives to the next level. You'll implement algorithms around entity resolution and predictive models, text classifiers, and statistical models for personalized talent search and recommendation. And there's more…
Requirements
The perfect candidate will have a strong quantitative background, will be able to tackle abstract business and engineering problems, possess strong enthusiasm and initiative, and is comfortable working with ambiguity. You are a team player that is passionate and constantly aspires to grow and improve.
8+ years of experience in quantitative analysis, preferably in an engineering or Data Science role
Quantitative background in Statistics, Computer Science, Math or other technical fields (graduate degrees preferred)
6+ years of experience in statistical modeling, machine learning, data mining, NLP and / or information retrieval
Proven ability in implementing big data machine learning applications at scale and in production environments.
Experience with common analysis tools – SQL, Python, and Spark. Demonstrable familiarity with code and programming concepts. Familiarity with Databricks is a plus.
Able to articulate and lead discussions on architecture and algorithms with the engineering team as well as with non-technical stakeholders across the business
Self-driven and laser-focused, able to quickly prototype ideas, perform critical analysis and using creative approaches to solving complex problems