Staff / Senior Java Software Engineer
3 months ago
Full time Belgrade/Remote
Project44 is looking for a Senior/Staff Software Engineer to join their engineering team to help them build, and implement a best-in-class experience for their customers around the world.
They are looking for engineer who has experience as being a technical lead and deliver projects with a team of 8-10 engineers. You will work directly with engineering leadership to shape the future of our technology stack and products, collaborating with product managers, product designers, data scientists and other engineering teams. You will be a thought leader designing, building, and implementing our best-in-class integrations platform with a strong focus on accelerating how project44 connects to the world's logistics networks. 
Project44 optimizes the movement of products globally, delivering better resiliency, sustainability, and value for their customers. As the supply chain connective tissue, they operate the most trusted end-to-end visibility platform that tracks more than 1 billion shipments annually for the world's leading brands. The undisputed leader in the market, Project44 was named the Leader in the Gartner Magic Quadrant, #1 in FreightWaves' FreightTech 25, and the Customer's Choice in Gartner Peer Insights' Voice of the Customer report. Project44 is headquartered in Chicago with a diverse and fast-growing, global workforce.
If you're eager to be part of a winning team that works together to solve some of the most challenging supply chain challenges every day, let's talk.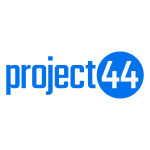 Responsibilities
 Work closely with cross-functional teams and our business stakeholders to architect and develop new features to improve our existing products.
 Build projec44's future integrations platform with a mission of making integrations self-service and clicks-not-code.
Dive into the product side, translating the vision and high-level roadmap into a plan with feasible specifications and deliverables.
Building systems in a multi-cloud environment. We use GCP but value experience in other cloud environments such as AWS and Azure
Design and implement large scalable Java-based micro-services leveraging the Spring Boot and the Spring Portfolio
Share ownership of all facets of software delivery, including development, operations, and test
Be a mentor and work closely with the engineering leadership to help grow the team.
You will assume on-call responsibilities for systems (together with the team) that are built and owned by your team. If local regulations require – we will compensate you for the duration of on-call.
You will invest in tools, monitoring and automation to improve on-call experience for everyone on your team
Requirements
7+ years of experience with backend development, distributed systems, and micro services architecture
Strong programming and debugging skills, with proficiency in object-oriented programming, multithreading, networking, and memory management.
       Experience in:
Event stores and stream-processing in Kafka
Building large scale and real time or near real time cloud systems
Google Cloud Platform or other cloud environments
Working with databases
Working in an agile software development environment
                 Desirable and helpful (but not necessary) are experience in:
Building high volume data ingestion pipelines
Creating API's/web services: REST, OpenAPI/Swagger is a plus.
Ability to learn and adapt to new technologies and development environments, parse through complex amounts of information, develop systems with reliability, monitoring and security in mind.
Additional Comments
Team is currently 8 engineers. We plan for 9-10.
The team is building our future integrations platform where we focus on;
Consolidating all our current integrations patterns in our new platform.
Move towards doing integrations by configurations rather than code (we call it clicks-not-code)
Work includes;
Designing and building our solutions.
Building solutions at scale
Stakeholder alignment including interfacing other internal teams to align on expectations
Technical manage and grow the team members (be a mentor)