Hiring remotely pushes products forward

The success rate of the recruitment process was 100%. Saved an average of $83.192 overhead per hire.

Immediately after our collaboration started, the company raised $25m in Series A financing.

Built a fully remote team with a highly complex tech stack
Recogni is a startup founded in 2017, in California, dedicated to the development of AI solutions for self-driving vehicles. The projects their engineers work on are complex and include both hardware and software development. 
Before we cooperated with Recogni, they had 28 full-time employees divided into two small development centers in California and Munich, Germany. The Munich team consisted of AI engineers who were later in direct communication with our developers. 
Our job was to form a development team from scratch. Recogni now has 3 remote Engineers who are developing new features for them full-time. And their story has only begun. 
We started the collaboration with Recogni in July 2019. when their CTO reached out to us with an idea of creating a remote team. That was the first time Recogni considered collaborating with a recruitment service agency. From the start, we had a positive attitude towards our new client and immediately got down to business.
We had to fill 3 open positions which had a complex technical stack – Senior game engine developer , System modeling and verification engineer  and Senior developer GPU.
The success rate of the recruitment process was 100%.
The collaboration was based on the recruitment outsourcing process and that's how our relationship started. Shortly after we signed the contract, our recruiters managed to find three great engineers who had a perfect combination of soft skills and technical skills. The process included one HR and technical interview and it took us one month from the selection process to signing candidates' contracts. 
Very attentive, resourceful and helpful for first-time companies who would like to hire contractors or employees remotely. The quality of people is very good.

Recogni Inc
Omnes recruiting model helped Recogni not just with growing their team, but also in reducing costs, saving time and raising productivity, as well as enabling them to focus on lucrative projects, while we took care of hiring processes. 
We managed to save an average of $83.192 overhead per position, as a result of the targeted remote talent sourcing. This is the fact which encourages foreign companies to make a decision about forming remote teams with our help.

You may say it's a risky step, but in the end, it turns out worthy. We asked Eugene Feinberg, CTO, about this topic and in the summary he says productivity and team success increased, cost subsided as well as they had an opportunity to handle multiple projects in parallel internally. He defines our collaboration as friendly and reliable, which definitely was constantly present feeling on both sides during our mission.  
Omnes is especially proud of our endeavors in building a team in Belgrade from scratch. Immediately after our collaboration started, Recogni raised $ 25m in Series A financing. The investment was led by GreatPoint Ventures with participation from Toyota AI Ventures, BMW i Ventures, Faurecia, Fluxunit, and DNS Capital. The company wants to use the funds for further development of its platform and growing its engineering teams.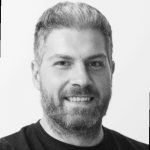 Entelo
Everything is well organized and documented. Through email and Trello, they make sure every step is covered. Their team often hits deadlines ahead of time. The project went perfectly, and we never ran into difficulties. Partner with them, and you won't regret it.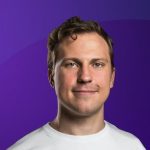 Safex
When I start a new IT company or I am adding to my existing teams, I always turn to Omnes. They are not only efficient but also effective.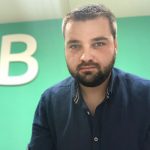 Borne Agency
Omnes Group goes above and beyond to find candidates on a short notice, and the in-house team is highly satisfied with candidates.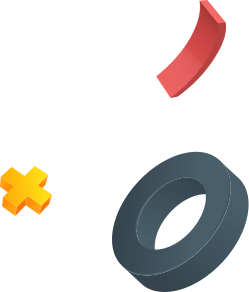 At Omnes, we are proud that our main quality is the ability to recognize the importance of both our client's and candidate's expectations.
Omnes cares that your team is comprised of the most talented people, all the while cherishing both the needs of your business and those of the talent.
Looking for Candidates ?
Ask experts from Omnes to give you more information about how we work, our services.
You're Looking for a job ?
Your next job might be just around the corner! Please check out our Jobs page.

Lasnamäe 4b-26, 11412 Tallinn