Paw doubles remote team in a month

100% success rate

30 days time to fill

$20K saved on the empty seat costs
Paw is a remote development team dedicated to building an advanced API for Mac. Numerous successful and famous companies use their product. Some of their clients include Google, Slack, Netflix, Airbnb, and Mailchimp. Paw is a full-featured HTTP client that lets tech companies test and describe the APIs they build or use. It has an appealing native macOS interface to create requests, inspect server responses, generate client code, and export API definitions. 
I believe that it's extremely exciting and uncommon for developers to work on a product that they could use themselves. It's like building your own tools. And as we count some great tech companies among our customers, it's like being the tools companies like Airbnb would use on a daily basis.
Paw and Omnes Group commenced collaborating during the second quarter of 2020. At that  point, Paw Cloud had 2 Senior Engineers and a UI/UX Designer on board and was looking to hire more tech specialists. At the very beginning, Paw's technical founder, Micha Mazaheri, stated they are choosing talent over any other perk or parameter. Their aim was to keep building a proactive, highly-skilled, knowledgeable, and motivated remote development team. 
As a technical founder, my goal is to bring the most talented developers to the team to set the right culture from the start.
Paw's team has grown over the past few months. They hired two Senior Engineers upon starting to cooperate with Omnes Group. 
Omnes Group was hiring remote Senior JavaScript Engineers for Paw Cloud. The roles our recruitment team worked on included:
The

Senior Frontend Software Engineer (React)

who is now working on the frontend application and is in charge of architecture, component design, UI integration, and collaborates closely with the Lead Designer.

The

Senior JavaScript Software Engineer

who is responsible for building the business logic of the application, making sure it's rock-solid, thoroughly tested, and easy to integrate with.
We really liked the quality of the leads that Omnes sent our way. All were very high profile candidates. We didn't have the time and resources internally to source the candidates, and Omnes did a much better job that we were doing internally.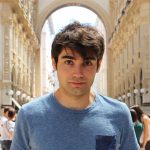 paw.cloud
As a tech recruitment agency, our primary objective was to find candidates with matching technical skills and background. Still, we needed to remain focused on finding tech specialists who would be an appropriate culture fit for the team. 
Before Paw started using our recruitment services, they've had some impediments while sourcing and screening potential candidates. Micha mentioned that the principal pain points included lengthy yet suboptimal hiring processes. 
Omnes Group helped save time and increased the recommended candidates' quality regarding their technical knowledge and personality traits. 
Enhanced lead quality

Reduced time spent sourcing, filtering, and screening leads

Initial screening conducted by the Omnes recruitment team simplified and eased the later stages of the process
Omnes Payment structure was cost-effective in the long run
Omnes Group has created three possible remuneration solutions for clients to choose from. Every company Omnes cooperates with can select a payment method they find the most fitting and cost-effective. 
Our contracts and methods were originally designed to support startups and to prevent cash burnout. 
Paw saved a notable amount of time by using Omnes recruitment services. By filling the open positions quickly, they also got to reduce the costs that would have been caused by the shortage of qualified tech talent working on their tool. 
Aside from financial advantages Paw obtained while using our recruitment services, they have mentioned other convenient and beneficial aspects of collaboration with Omnes. 
These are the central perks and strong points Paw tech founder noticed:
Availability and responsiveness of the recruiters

Knowing about the developer ecosystem – collaborating with recruiters who know about tech

Familiarity with the geographic area where we were searching for hires
To sum the entire collaboration between Omnes Group and Paw, we can proudly state that both sides are equally pleased with the obtained results.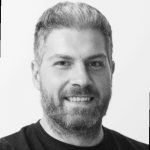 Entelo
Everything is well organized and documented. Through email and Trello, they make sure every step is covered. Their team often hits deadlines ahead of time. The project went perfectly, and we never ran into difficulties. Partner with them, and you won't regret it.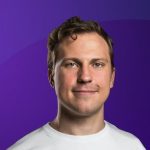 Safex
When I start a new IT company or I am adding to my existing teams, I always turn to Omnes. They are not only efficient but also effective.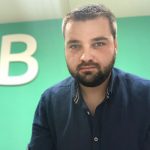 Borne Agency
Omnes Group goes above and beyond to find candidates on a short notice, and the in-house team is highly satisfied with candidates.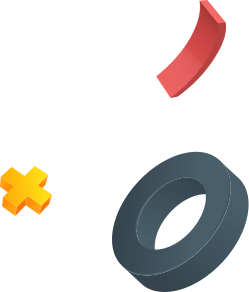 At Omnes, we are proud that our main quality is the ability to recognize the importance of both our client's and candidate's expectations.
Omnes cares that your team is comprised of the most talented people, all the while cherishing both the needs of your business and those of the talent.
Looking for Candidates ?
Ask experts from Omnes to give you more information about how we work, our services.
You're Looking for a job ?
Your next job might be just around the corner! Please check out our Jobs page.

Lasnamäe 4b-26, 11412 Tallinn