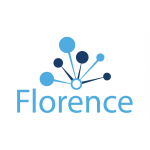 Florence
Florence powers clinical advancements by building the best operations workflow software for clinical research sites.

Industry
Software Development

Technology Stack
NodeJS, Angular8, MongoDB, Docker, AWS
Company info
Building a product that's this significant wouldn't be achievable if there weren't for the company's culture and values every team member lives and works by. The awareness of the impact the product should have on the medical industry and analyses combined with humbleness is the Florence team's way. Join a smart, passionate team dedicated to delivering amazing products using cutting-edge technologies and methodologies. The current stack includes Angular 8, hapi.js, typescript, Node.js and MongoDB. The system is running with AWS.
Locations
Atlanta, USA 600 Peachtree St. NE
Belgrade, Serbia 14 Nusiceva St.

Website
Company size
Medium Company - 120 employees
Benefits and Perks

Unlimited time off

Flexible hours

Hybrid work model

Educational budget

Monthly outings

Company stock options
The Impact
8.500+ Clinical Research Sites are obtaining their results with the help of the Florence Healthcare platform. ...
The Product
Florence's team main product is eBinders™ - which integrates all of clinical trial systems, automates regulatory processes, and more. ...
The Culture
The culture is centered on values of sharing, helping out and being humble. ...