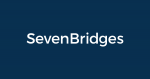 SevenBridges
With backgrounds in mathematics, genomics, computational biology, engineering, and beyond, SBG team is passionate about building solutions to the most challenging problems in genomics and personalised medicine.


Technology Stack
Java, Python, JavaScript, AWS
Company info
The Seven Bridges Platform is the foundation for our highly collaborative ecosystem. It is a cloud-based environment for conducting bioinformatic analyses. The platform supports an iterative approach, in which researchers can modify their tools and examine the data from every angle to tease out the actionable information that will produce meaningful information to advance their research. On the Seven Bridges Platform, researchers are able to collaborate within a cloud-based single pane of glass environment, enabling globally distributed, cross-functional teams to share and interpret data together.
Locations
USA, San Francisco, 795 Folsom Street FL1, Suite 1023-1025
Serbia, Belgrade, Omladinskih brigada 90g
Turkey, Istanbul, Güllabici Sok. Venti Apt. No: 20/1

Website
Company size
Corporation - 250+ employees
Benefits and Perks

Working remotely

Flexible working hours

Educational and training budget
ARIA
Genomic and Phenotypic Analysis at the 1M+ Participant Scale...
GRAF TM
Graph-Based Workflows for Next-Generation Sequencing Data...
RHEO TM
Develop and Execute Custom Automation Scripts Directly within the Seven Bridges Platform...