COVID 19 outbreak
The year 2020 and mankind obviously started off on the wrong foot. The Coronavirus (COVID 19) has taken the majority of our planet by storm. The media has been providing us with scary facts and predictions globally, and it seems like we'll be going through a rough patch for quite some time.
Even though it's perfectly natural to worry when an outbreak occurs, some people are ascending into frantic behavioral patterns. Shopping mania symptoms that accompany those patterns include the outrageously unnecessary urge to buy everything one can lay eyes on. Karens around the globe are mimicking the early 70's Marlon Brando – only the merchandise is slightly different.
Let's not be like this!
COVID 19 is a legit reason for everyone to feel at least slightly distressed. This pandemic MUST be taken seriously, but it MUST NOT be a reason to panic. A wise Instagram post suggests that the only acceptable type of panic is (and always will be) Panic at the Disco.
Numerous methods can help us stay safe. Luckily enough, most people are well informed on this topic. The only thing that's left for them is to put precaution matters into practice – no one is thrilled about them, but hey, let's prioritize.
It's called Social Distancing.
Or is it really social distancing if we stay connected? The virtual working environment is a term we can feel more comfortable with, and it's an unavoidable part of social "distancing" for tech (and some other) companies.
Battling the virus by staying indoors and making the most of our time while being self-isolated is possible. We should share ideas and discuss the ways of getting back on our feet when the pandemic is over.
Tell us what you think. Reach out to us and share your daily day-to-day affairs.
The effect of COVID 19 on the economy and businesses
The global economy is also severely struck by COVID 19. Each industry is already suffering consequences, and the tech industry is not an exception.
The new circumstances caused by Coronavirus can still be classified as less harsh for the IT professionals – primarily thanks to the possibility of working remotely. But some unfavorable odds are still boggling the minds of numerous business owners. 
We'll be there for our clients, and we'll do our best to help them prevail and build their products. Some internal processes will be altered in many tech companies, but it will be our responsibility to help our clients avoid any potential disruptions in the HR and recruitment domain.
Everyday business-related struggles in the time of COVID 19
Our idea is to speak about some preoccupations that are currently bothering employers and business owners:
How can development teams remain well-coordinated
Ways to avoid the lack of productivity and boredom
Employee retention
Recruitment & Hiring while working remotely
The onboarding process
How to organize online meetings properly
Let's make sure that Coronavirus situation doesn't affect hiring
All interactions are being reduced due to health preservation. This situation imminently changes the working environment and drives us to set up home offices. Daily routine now looks way different then it used to only weeks ago, and these limitations will also be applied in interviewing and hiring processes.
All tech companies will need to adjust their selection & hiring processes. All interviews must be conducted online.
Question your current flexibility – now, when it's known for the fact that remote work is a valid option, will your company be more inclined towards allowing it more frequently in the future? Developers & Software Engineers will surely be in favor of this concept!
If your clients or customers are currently less cooperative due to the quarantine or the financial disadvantage that's connected to it – how can you overcome it? What else can you do to utilize the extra time you might have?
These are some of the topics discussed over the past few days with employers, hiring managers, start-up enthusiasts, recruiters and HR staff.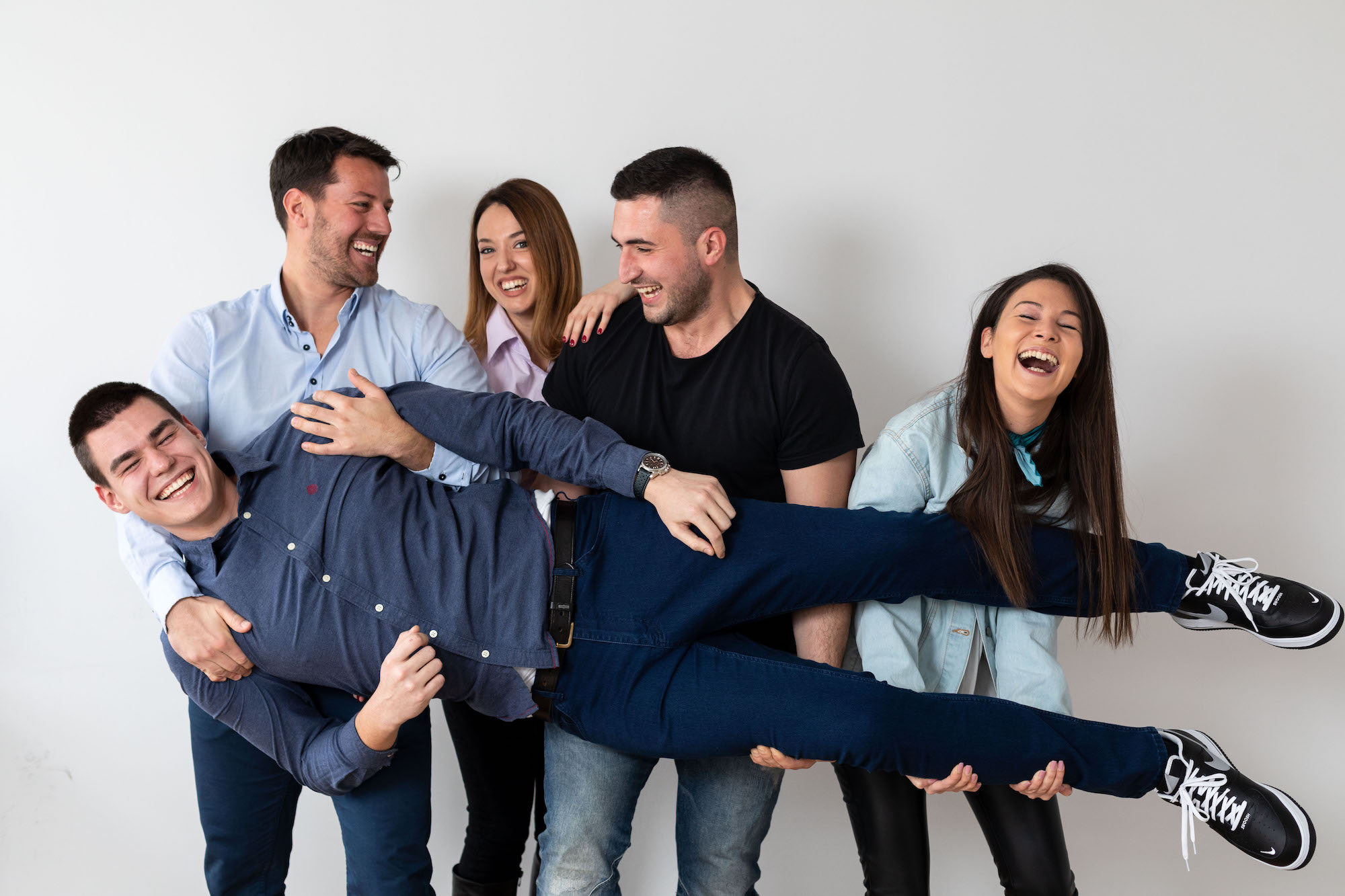 Our mission is to come up with the best possible solutions for the hiring problems that might pop-up during this particular period. Feel free to reach out to us.
Job seekers can also count on us! Some processes will undoubtedly be paused, some exciting job opportunities might be on hold for a while. Let's see what we can do about it.
To our candidates, and to those who are just looking for creative ways to deliver results despite the urge to binge-watch their favorite show – we're here for you too!
Omnes stands for everyone. Through thick & thin. Let's win the battle against COVID 19 together.