If you are looking to hire a Business Analyst, you can commence your recruitment process by creating an adequate job description. Sourcing suitable candidates is less time-consuming and more uncomplicated when all the requirements are in order.
We've created a Business Analyst job description template and Business Analyst interview questions list that can be modified and adjusted to meet your company's hiring needs.
What does a Business Analyst do?
A Business Analyst assesses existing business processes, distinguishes and catalogs business needs, and works out strategies to increase future possibilities. They study how a business functions by conducting research and analyzing data.
They suggest new methods for promoting their practices and techniques, which help companies obtain more profit, resolve business problems and impediments, and accomplish their objectives.
Some Business Analysts create documentation and formulate handbooks. The Business Analyst is closely related to the IT department. Business Analysts may have a technical role in some companies and are placed as part of the IT division. They often collaborate with developers, system architects, stakeholders, and various other experts on this subject.
What does business analysis entail?

Business analysis represents a research discipline that primarily consists of identifying business needs, demands, and requirements, and discovering and preparing adequate solutions to business problems. Its exact levels, stages, and processes vary depending on the organization, its structure, size, niche, and business goals.
Business analysis can be divided into three main segments: strategic, operational, and tactical. These levels represent the essential business analysis process flow. However, the entire examination and analysis can contain multiple other steps.
Business Analyst Job Description
Presenting a job description publicly to your website, social media, and job posting sites is one of the first interactions you make with a potential employee when hiring. Each job description should outline the skills and experience your organization looks for. It should also give an insight into your company and the specifics of the job. Answering all fundamental questions a job seeker initially has and attracting the most qualified candidates to apply is what a carefully written job description does. It can be used as a highly valuable asset during the recruitment process.
The Business Analyst job description template we have created should be customized to suit your company. Feel free to modify the duties and responsibilities in a way that fits the precise requirements and seniority level of the position you are looking to fill.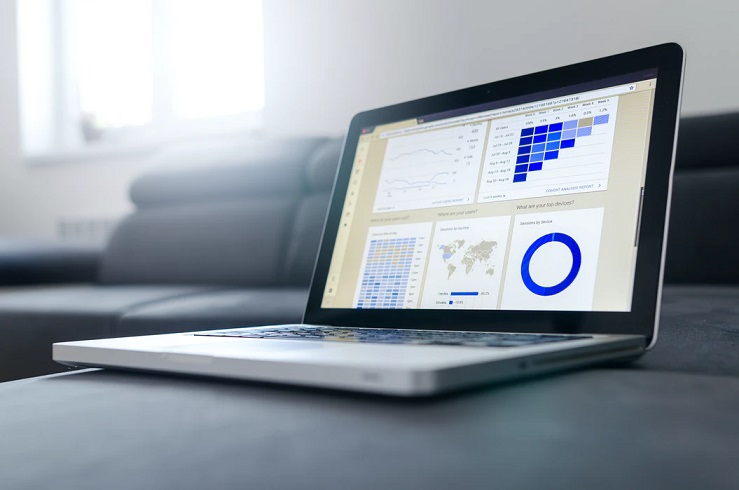 Business Analyst – Job Overview sample
We're looking for an experienced Business Analyst to join our project team. Our ideal candidate would become the essential bond between our information technology team and our business staff.
They would support and warrant the successful fulfillment of the analytical, building, testing, and deployment tasks of our software product and its features.
You would collaborate closely with other business analysts and report directly to the project manager.
If you possess an analytical mindset and no problem explaining complex concepts to non-tech users, you are the Business Analyst we're looking for!
Business Analyst – Key Responsibilities
Analyzing the structure of a business and its goals
Specifies and validates the business requirements of stakeholders
Identifying potential problems within a business by using data modeling techniques
Developing and utilizing standard templates for specifications 
Communicating with senior experts within the organization to learn about their aims
Collaborating with project management to determine project scope and objectives
Formulating various methods to upgrade a company, based on the previously conducted research
Communicating with internal and external stakeholders and explaining the advantages of new technologies or newly developed strategies
Monitoring the implementation of new technologies and systems
Conducting the interviews to collect customer requirements
Prioritizing gathered requirements
Managing and tracking the status of requirements during the whole project lifecycle
Organizing workshops and training sessions 
Providing support to junior team members
Necessary skills and requirements
At least (3) years of professional experience in a relevant field
Problem-solving skills and critical thinking skills
Research and analytical skills
Knowing the principal Analysis Techniques
Familiarity with Business Analysis Tools
Self-management and independence, decision making
Commercial awareness and financial planning
Organizational skills and time management skills
Leadership and excellent management skills
Understanding of project management tools and techniques
Proficiency in using MS Office Suite (MS Word, MS PowerPoint, MS Outlook, etc.)
Knowledge of databases, primarily SQL
Outstanding communication, interpersonal skills, and relationship-building skills
Being team-oriented
Bachelor's degree in business analysis, administration, finance or related field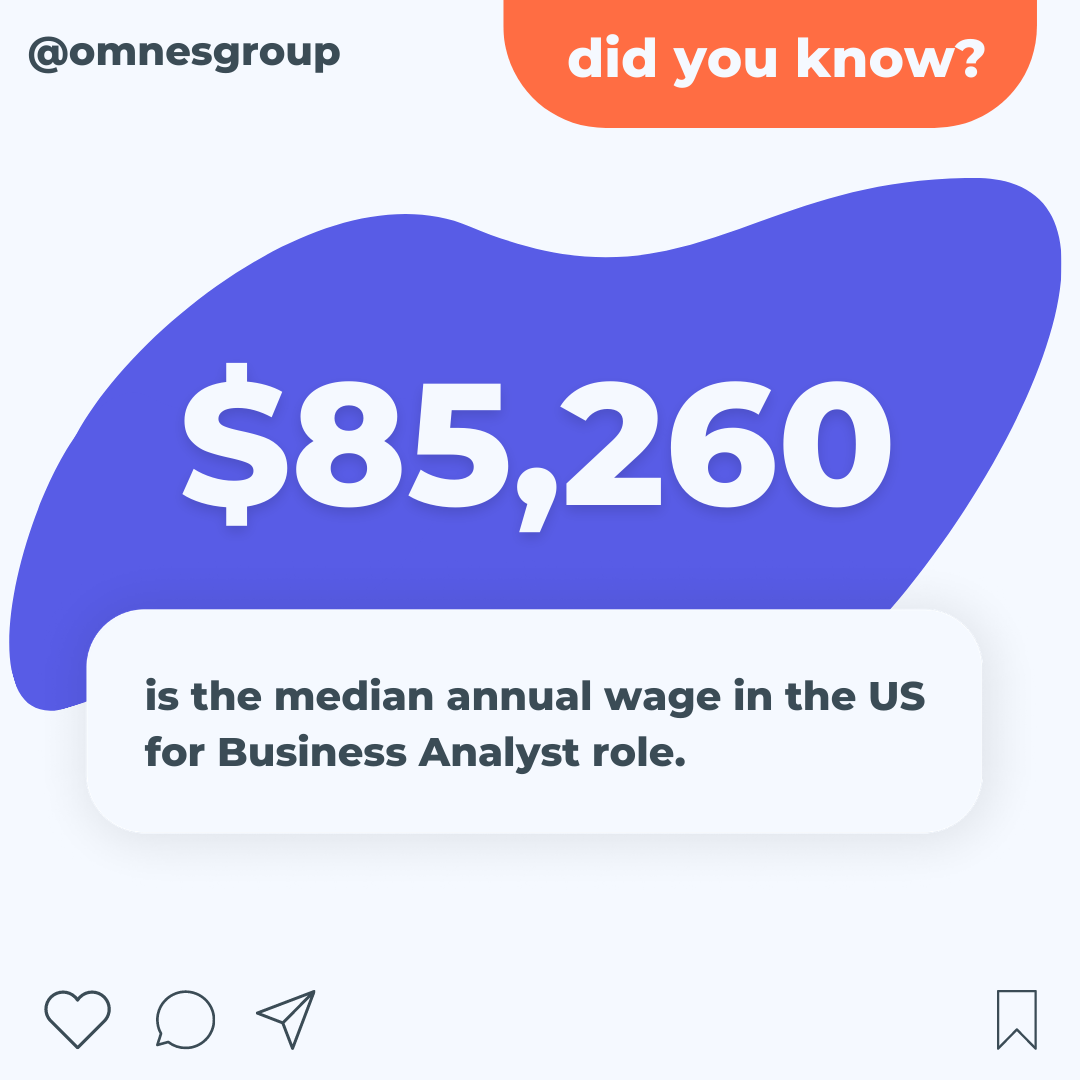 Why hiring a fitting BA is crucial
A Business Analyst has a meaningful role in the project's development lifecycle. A business analyst should be equipped to analyze the organization's necessities and demands and design the technical system, processes, and business plans and strategies.
The business analyst is responsible for ascertaining the exact requirements of clients. They are also bound to enable fluent and efficient communication between several business departments.
How to spot the right one
Recruiters and Hiring Managers should have several key points in mind when sourcing, screening, and interviewing Business Analyst candidates. Asking some role-specific questions will get recruitment and HR staff to the right track.
An ideal candidate should:
Be able to determine fundamental business aims and objectives
Be capable of defining the scope of the project entirely and precisely
Formulate the business analysis plan accurately and trouble-free
Provide support for technical implementation
Define detailed, clear, and brief requirements to ease the implementation
Be involved in end-to-end processes and all stages of the project, including the final stage
Evaluate the solution and the values it has provided, and estimate the actual progress
Business Analyst Interview questions
Can you define the Business Analyst's role based on your previous experience? What were your primary duties and responsibilities?
What tasks did you frequently perform that were not necessarily the duties entailed by the Business Analyst position?
What are the essential skills and qualities a great BA has?
Name the tools that you found helpful for business analysis.
What is Benchmarking? What is its purpose?
Name the features and standards of a good requirement.
How do you know when the requirements are fulfilled and complete?
What are the differences between a risk and an issue? Could you provide some examples of both?
How do you perform risk management?
What are the distinctions between risk mitigation and risk avoidance?
Which documents did you typically use on previous projects?
How do you manage the collaboration with stakeholders who are challenging to communicate and agree with?
What is the importance of diagrams in business analysis? Which are the most used for BA?
What makes flowcharts important?
How do you select a lifecycle model for a project?
Which stages does every product development cycle include?
Are you hiring Business Analysts? Don't hesitate to reach out if you are. We can help you out with it.