QA Specialist
7 months ago
Looking for a QA Specialist to join Houzit in creating the future of how real estate businesses operate focusing on tech that empowers agents to break away from legacy brands.
Are you a skilled QA Engineer with experience in both manual and automation testing for mobile and web applications? Are you looking to join a dynamic and innovative IT startup where you can contribute to the quality assurance process and help deliver exceptional software solutions? If so, we have an exciting opportunity for you!
As a Medior QA Engineer – Manual and Automation (Mobile and Web) at Houzit, you will play a vital role in ensuring the quality, functionality, and performance of our software products. You will be responsible for both manual and automated testing of mobile and web applications, collaborating closely with cross-functional teams to identify and address defects and ensure the overall success of our projects.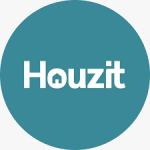 Responsibilities
Conduct manual testing of mobile (iOS and Android) and web applications to validate functionality, usability, and performance against defined requirements.
Design, develop, and execute test cases, test scripts, and test scenarios to ensure comprehensive test coverage.
Collaborate with developers, managers, and designers to define test strategies, identify test scenarios, and create test plans.
Identify, report, and track software defects, working closely with the development team to facilitate their resolution.
Develop and maintain test documentation, including test plans, test cases, and test reports.
Continuously improve testing processes and methodologies, including the development and implementation of automated test scripts and frameworks.
Execute and maintain automated test suites for mobile and web applications, using industry-standard tools and technologies.
Participate in agile development practices, including sprint planning, backlog refinement, and daily stand-ups.
Stay up-to-date with the latest trends and advancements in QA methodologies, tools, and best practices.
Requirements
3 + years of proven experience as a QA Engineer, with a focus on both manual and automation testing for mobile and web applications.
Strong knowledge of software testing methodologies, techniques, and best practices.
Experience with manual testing techniques and tools, including test case design, execution, and defect tracking.
Proficiency in using industry-standard test automation tools, such as Selenium WebDriver, Cypress, Playwright, Appium , Test Project, Katalon or similar, for mobile and web applications.
Strong understanding of mobile and web technologies, including iOS, Android, HTML, CSS, JavaScript, and responsive design.
Familiarity with version control systems (e.g., Git) and CI/CD processes.
Excellent analytical and problem-solving skills, with a keen eye for detail.
Effective communication and collaboration abilities, with a focus on teamwork and knowledge sharing.
Fluent written and spoken English required.
Relevant certifications (e.g., ISTQB, Agile Testing) are a plus.
Additional Comments
The role will be based in Belgrade, where we are growing our tech team
Remote working
Options of trips to Spain and other cities where we have offices