Tech Team Lead
1 year ago
Our client is an exciting new prop-tech startup just launched in Barcelona. Founded by real-estate industry experts with a top track record, their mission is to provide agents with the tools and technology required to become independent, enabling them to become their own bosses and work on their own terms. They will also provide unique tech for renters and landlords, streamlining and improving the rather archaic rental practices that currently exist within this industry.
They have successfully raised €millions in financing, and over the past year, have developed an MVP (predominantly mobile-first product)that has just launched. They are now looking to hire a technical team leader to assist with the growth of our tech team to help execute a large product roadmap and vision.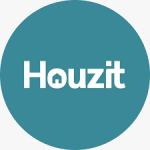 Responsibilities
 People – understand the core competencies of the team members, their strengths, weaknesses and aspirations, promote intra-team collaboration and healthy culture, maintain high engagement and fair workload, motivate, and facilitate team members' professional growth.
Tech team expansion – assist with the recruitment and expansion of the tech team with assistance  from other senior stakeholders
Architecture – lead architecture discussions, ensure consensual decisions and core architecture documentation, control technical debt
Quality – ensure good code and product quality, necessary test coverage and healthy code review practices
Goals – communicate with respective parties current business needs, the leadership's strategy, and help set OKRs upholding team alignment and our overall vision.
Requirements
 As a technical team leader you will manage a cross-functional team that develops a software product across iOS, Android, Web, backend services and infrastructure. You will be a member of the management team, while also contributing hands-on and growing the team (both in size and skills).
The current tech stack includes Flutter (core client apps), TypeScript (core business logic), React.js, Next.js, Ionic, HTML/CSS, Strapi, Docker, AWS. Experience with Flutter, TypeScript, as well as a good understanding of main AWS services, would be highly beneficial for this role.
We have an exciting and diverse roadmap ahead, and this role will be working with projects such as expanding our technology from mobile to desktop, creating brand new payment systems, advanced CRM tools for customer engagement, gamification and token systems, creation of in-house marketing tools, and much more.