If you're hiring a Marketing Manager, there are a few things you should pay attention to while creating a Marketing Manager job description.
Hiring begins with identifying the company's need to expand and grow, prioritizing the necessities, and coming up with an ideal yet realistic list of conditions and expectations.
The next inevitable step towards hiring the right candidate is carefully writing a clear and accurate job description that contains all of the daily duties, key responsibilities, and requirements. Recruiters will have the list of demands on their minds while sourcing suitable candidates. A company should determine and name all relevant knowledge, hard-skills, soft-skills, and desirable experience to look to during the selection and hiring.
Along with the company's needs, a good job description starts with a paragraph that describes the organization, its industry, niche, projects, goals, and vision.
What does a Marketing Manager do?
Marketing Managers are in charge of developing, implementing, and fulfilling strategic marketing ideas and methods for the organization or specific lines of business and brands within it. Their mission is to draw potential customers, clients, or users and preserve current ones.
Marketing Managers supervise and enhance the advancements of a company, service, product, or brand. They sometimes take charge of managing the marketing of an entire line of products and services. Other times, their duties include one particular thing that needs promoting. They might manage staff members like marketing assistants as well.
The Marketing Manager aims to augment earnings by building sales strategies that meet customer wants and demands, and they strive to promote products, services, or concepts.
Their day-to-day responsibilities involve managing and organizing marketing and creative teams, directing market analysis efforts to reveal and boost the growth of current products or services. They keep in touch with media groups and advertising agencies.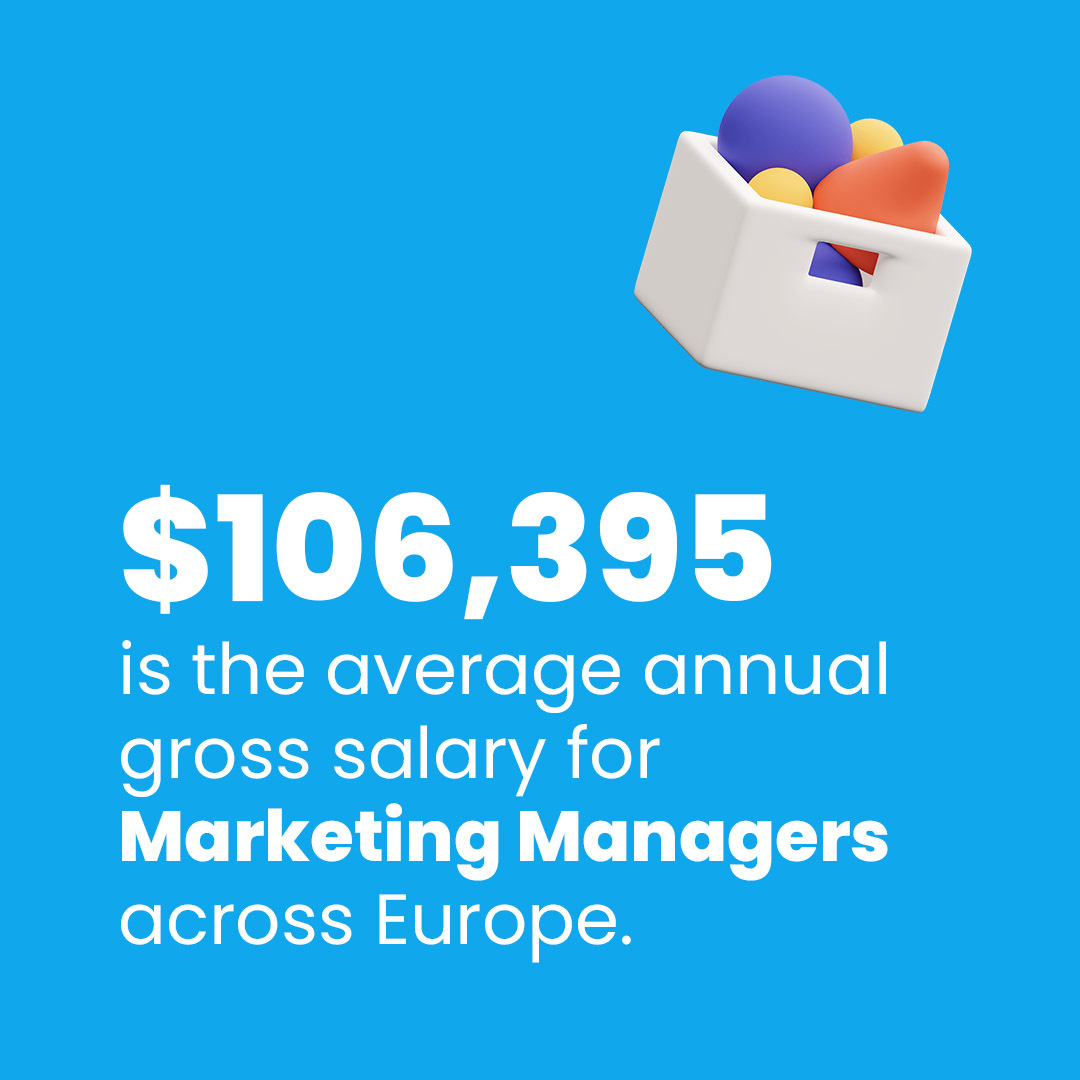 Marketing managers need to be exceptional business leaders and excellent marketing leaders simultaneously. They are responsible for close collaboration with executives to decide resources and objectives, and they are frequently required to develop pricing strategies. The entire marketing department seeks guidance from Marketing Managers, while executives rely on them for profit, efficiency, and outcomes.
Since Marketing Managers represent the core of their department and the link between creative and marketing teams, and their executives, they need to possess remarkable communication skills.
Marketing Manager Job Description template
Start by writing a brief introduction; Job seekers and other candidates and potential employees should know sufficiently about a company before the interviewing process commences
Marketing Manager – job overview
We are looking for a Marketing Manager who will be in charge of supervising and managing the development and improvement of our company's brand. As a thriving hire and a valuable reinforcement to our marketing team, you will be responsible for creating pricing strategies, identifying and attracting new customers, and planning promotions with our advertising managers. You will be in charge of budgets and investments and research and development costs. Finally, you'll be in charge of developing and managing our advertising campaigns.
Experience with marketing tools, creating marketing campaigns and strategies is a must-have. Experience with online marketing and social media strategies is required, as well.
Marketing Manager Responsibilities
Creating a pricing strategy that maximizes gains and market share while considering customer content
Identifying potential customers/clients/users
Supporting sales
Planning and building promotions with Advertising Managers
Understanding the financial aspects – developing budgets, expenditures, R&D budgets, RoI, and profit-loss predictions
Knowing and describing the organization's offerings
Being in charge of advertising campaigns (developing and managing them)
Organizing events
Building brand awareness
Assessing and sustaining a marketing strategy
Planning and coordinating marketing efforts
Developing end-to-end marketing campaigns
Market researching
Finding, understanding, and estimating competitors
Supervising social media, public relations, and content marketing
Disclaimer: Some of these Marketing Manager responsibilities might vary depending on the organization, its size, needs, and plans. The list of key responsibilities for a Marketing Manager role is usually similar to this one, but every employer should modify it to suit their company and its necessities.
Requirements
Demonstrable experience in marketing (it is preferable to write years of experience required for an ideal Marketing Manager candidate)
Self-motivating potential and willingness to continuously obtain new knowledge
Vast experience in identifying target audiences
Experience in creating marketing campaigns, marketing strategies, and marketing plans.
Leading marketing campaigns that engage the audience through various channels
Experience with online marketing, social media marketing, and content marketing
Familiarity with website analytics tools like Google Analytics or NetInsight
Ability to set up and optimize Google Adwords campaigns
A sense of aesthetics and creativity
Outstanding communication skills
Staying up-to-date with the freshest trends and best marketing practices
Bachelor or Master Degree (optional requirement)
Marketing Manager education
Marketing Managers come from various educational backgrounds. Their studies of choice can include marketing, communication, business, or another similar field. Some companies search for Marketing Managers who have a master's degree. Other employers find bachelor's degrees acceptable.
Demonstrated experience is far more valuable than formal education. The majority of Marketing Managers have more than five years of experience in marketing before reaching their current position.
Marketing Manager Interview Questions
Marketing Manager is an important role, and it comes with all sorts of responsibilities. These usually seasoned marketing experts need to be equally well equipped to use specific tools to build strategies or analyze expenses and to lead bright and witty dialogues and have impressive soft skills.
To obtain a clear understanding of a Marketing Manager's experience, knowledge, and personal traits, interviewers need to ask numerous questions, besides the role-specific ones.
These are some of the questions that should be asked during the Marketing Manager job interview:
What is the central role of marketing, and how does it affect the company's budget?
How do you use marketing analytics to drive results?
How do you create and add revenue-generating marketing strategies into your plans and methods?
What was the most thriving campaign or project you worked on? What made it so successful?
How do you communicate the creative deliverables and the business reasons with your team? Which topic do you find more primary?
Describe the launching process for a new campaign
What companies do you look up to, and why?
How do you stay informed about the latest tools and technologies? Which ones do you use, and how do they drive results?
How do you estimate if you are investing in engaging the right audience?