Pay per Stay is a contingency recruitment model built by Omnes Group for startups.
Switching jobs or looking for people to join your team takes a significant amount time and even more dedication. The entire hiring process implies a lot of searching and questioning on each end, but it also brings a certain feeling of accomplishment once this difficult task is successfully fulfilled.
Our job is to be that link between talents and those who are looking for an opportunity to meet them and invite them to make their team even more exceptional and productive.
Knowing we've done something good and contributed in someone's career is what keeps us wanting to improve our ways. And we're managing to grow by constantly finding solutions for problems our clients and candidates frequently come across.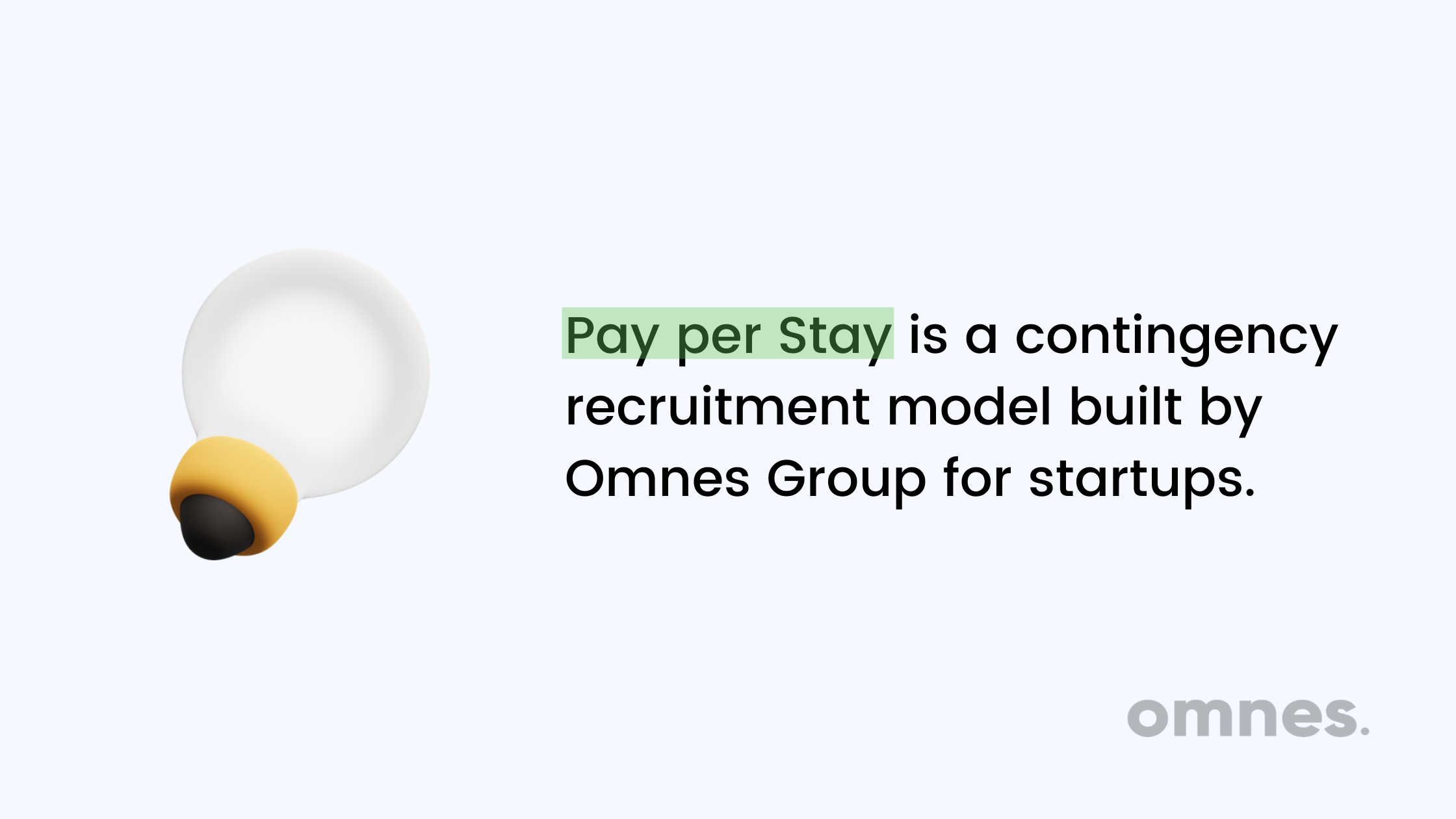 One of the ideas we came up with to make hiring easier and accessible for a variety of companies is called Pay per Stay method, and it's actually very simple and efficient.
The Rubik's cube
Each business owner is faced with numerous challenges and often with difficult decision making. The responsibility for maintaining each part of the company highly functional becomes a standard part of the daily routine. To put this simply, here's what it is like for an entrepreneur: a coffee break followed by a full time contemplating and "what if"-ing section of the day.
Even though there are many amazing people with all the necessary skill sets, knowledge and all kinds of mojo any company would gladly welcome aboard, there are numerous small but inevitable factors one must have in mind when hiring.
Finding "the perfect match" is like trying to solve a Rubik's cube – everything must fall right into place. Only in this case it's a little less colorful and far more realistic. 
This Rubik's cube is about structuring many elements, but these might pop up as the most important ones – the candidate must have certain tech skills required for the certain position, then there's the part that's often called "a culture fit" (and we'll use this term until we come up with a more suitable one), and there is the always tricky question of a budget.
Luckily, this is when our Pay per Stay method jumps in and saves the day. Or at least saves you from the notorious so called cash burnout syndrome.
Before reviling the actual concept of this payment method let's take a moment and explain what collaborating with us implies. Our number one priority is to collect all the relevant information about you and your company in order to reach out to the right crowd.
Your first step would be to provide us with all the details about your current aspirations and future plans. And we'll handle the rest – sourcing, screening and interviewing would be our preoccupations.
Your next task is to check your inbox regularly and have a look at all the resumes we collected. It's time for you to get introduced to experts interested in your projects and eager to hear more about what is it that you do.
The What Ifs
After carefully considering resumes and getting properly introduced to the candidates, you chose to hire someone. No matter how thoroughly we searched for suitable candidates, there is always a variety of potential scenarios, and unfortunately there's always a slim chance something might not turn out as you planned.
So, in case you decide that a person you hired does not entirely meet your expectations after all, you would need to do something about it. And that "something" is usually a code word for terminating the contact in majority of cases like this. What comes next?
Well, our Pay per Stay method would surely cut your expenses if something like this happens.
And hopefully it will also cut your stress level in half.
The agreement we would offer you consists in dividing your payments for our services into 12 equal monthly fees.
Think of it as a sort of insurance that if things go wrong you won't be losing both – the new employee and the capital you invested in this whole hiring process.
Pay per Stay: The honest model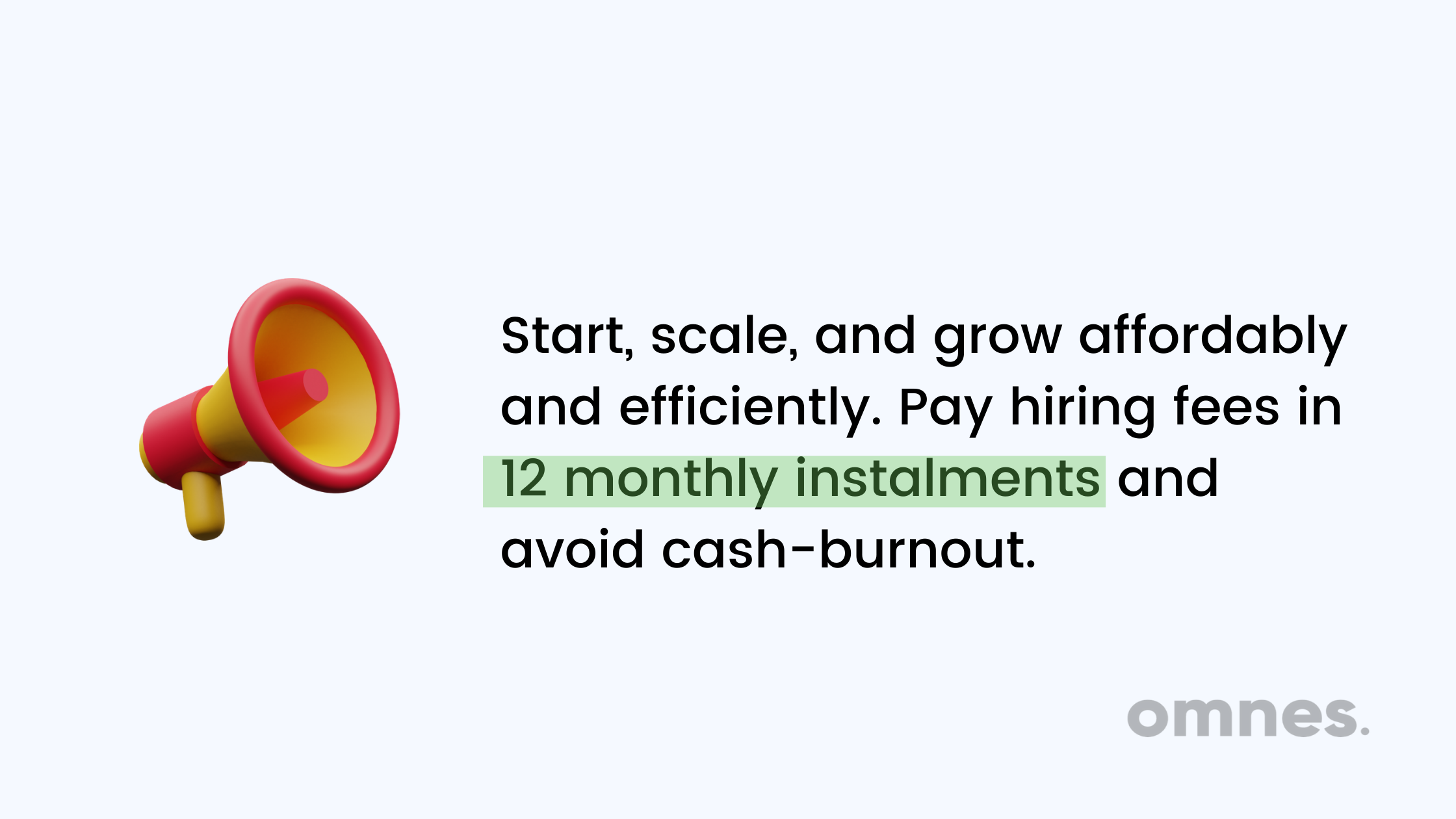 If we're all down on our luck and your collaboration with the employee we introduced you to breaks for whatever reason, we would immediately stop charging you. The next step is entirely your choice – we could look further and find someone to take the first candidate's place.
We would appreciate any feedback from you and it would be more than helpful if you provided us with as many details about what went wrong as possible. This way we can have all the pieces of this hiring puzzle together while looking for a new member to join your team.
If you go for this option and let us keep searching for the person that will fit perfectly into your team, the payment method would remain the same. But the very good news for you is that we wouldn't start charging you from the very beginning once you hire one of our candidates again.
For example, if the first candidate you've decided to hire leaves after two months and after a while a new one comes along and you choose to welcome him to your team, we would send out our monthly fees as from the third month.
All kinds of expenses on your end would just be paused for a while so that you can retain the necessary resources until we find a definitive match.
This brief introduction is meant to show a little bit of what we stand for.
Pay per Stay method of charging was created with the idea to encourage those who are in charge of smaller teams with the tendency to grow and those who are looking for a way to start their own business.
What triggered this idea is the fact we are also a small group of people gathered around a goal to do something big that would hopefully have a positive impact on everyone we work with.
Learn more about our Pay per Stay service.
We would love to hear from you and get to know you. And we'll gladly tell you more about our approach and our ways of making hiring easier and cost effective.