A growing number of employers are hiring remote customer support employees. The Customer Support team offers a range of services that help customers use a product adequately and effectively while avoiding unnecessary costs.
The idea of Customer Support came to life in the '60s, and it was initially being done through the phone – this was the era that brought us the first call centers.
The outsourcing trend commenced during the '80s when large organizations decided to hire customer support technicians and other service department staff from more economical locations.
Customer experience has the most significant impact on the sales processes and the success of a product or service. Customer satisfaction represents a form of marketing that is more potent than content marketing, social marketing, or data-driven strategies.
Having this in mind, it becomes obvious why hiring Customer Support is mandatory for many business owners.
It is habitual for companies to hire remote Customer Support nowadays. Collaboration with remote teams is beneficial for both businesses and employees for several reasons.
The benefits of hiring remote teams
Technology is unstoppably changing all industries and enabling numerous businesses to automate their internal processes and increase productivity. The new age and tech revolution bring us the possibility to work within a more flexible, adaptable, and cost-effective working environment. Customer Support specialists are among those professionals who can (and should) work remotely.
Hiring remote teams means having a bigger talent pool
Each business needs to grow. Sourcing and interviewing candidates is a demanding and responsible process, but it can get more simple and trouble-free. Looking for talents who would work remotely means finding and interviewing more qualified candidates. The bigger the search area – the more job seekers who'd contribute to your business you'd get to meet.
You would have access to numerous global talents.
The European market is known for having a large number of technical and digital professionals. The same goes for Customer Support specialists. Customer Support teams usually consist of people from different backgrounds. Their distinct skills and knowledge are their most valuable assets. Diving into the European talent pool will bring brand new value to your business.
Hiring a remote Customer Support cuts costs
Teams that work remotely are financially beneficial for their employers. Many companies choose this way of collaboration with their employees precisely because it has a positive impact on the budget (among other things).
The average monthly salary range for a Customer Support Specialist in Eastern Europe is between 1.000,00 and 2.000,00 Eur gross.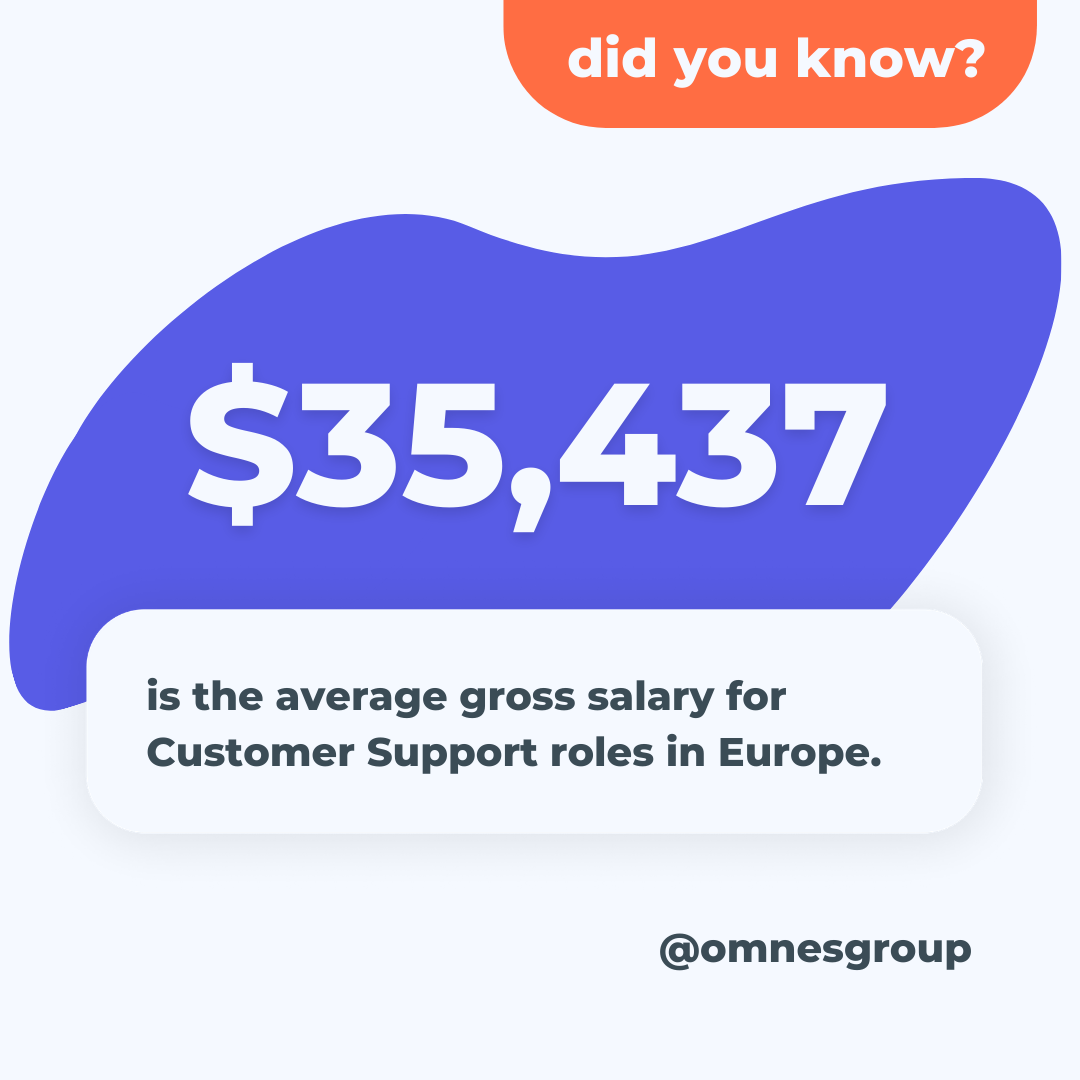 The pricing varies from one location to another. Salary ranges fluctuate depending on the area in which the employees work and live. The same goes for the rest of the expenses, such as the costs of renting an office space.

Employee retention
The researches have shown that hiring staff remotely decreases the employee turnover rate. Reducing the turnover rate equals avoiding additional unnecessary costs.
Employees who work remotely state that this type of employment allows them to remain more focused on their tasks and that they have fewer distractions. Productivity and the feeling of accomplishment largely contribute to employee satisfaction.
One survey showed that 77% of people think remote work improves their general health because it enables a better diet, getting more exercise, and a healthier lifestyle. 
Multi-channel servicing
Your Customer Support should communicate with the current customers and potential customers through several available channels. Live chat, Social Media, online and offline communication are the ways of influencing positively on your customers' perception of your company, its product, and services.
Multi-channel services are obligatory and are correctly conducted regardless of your employees' location.
Growth in telecommuting is times faster than in any other field of work (over 115% during the past ten years).
Remote workers take charge of customer services and interact with purchasers and consumers successfully.
Hiring Customer Support from ground zero
Building a Customer Support team from scratch requires having a strategy and planning the entire process (sourcing, interviewing, selection, hiring, and onboarding) carefully.
Developing a strategy depends on the number of employees you're aiming to hire. Having less than 20-25 Customer Support specialists on your team calls for a simple hiring plan while welcoming more employees to this team changes the game.
The first step you'd need to take when hiring Customer Support is to identify your company's needs and circumstances. This is an unavoidable part of the hiring strategy.
After acknowledging the necessities and coming up with an initial plan, start to define the roles, responsibilities, teams, and tiers.
Look for hires who possess strong communication skills and empathy, who are tech-savvy, and have a self-improvement mindset
After you hire (and onboard) new members, make sure they still have the room to grow and expand their knowledge.
One-man show
Even if you choose to hire a single person who would take care of your customers and provide them with the necessary information, help, and support. You would still obtain a significantly better customer experience. Your product will be rated better.
Hiring a Customer Support specialist enables you to keep track of all the potential customer issues, doubts, concerns, or complaints. All problems that pop up can be solved timely. It leads to preserving both your and customers' budget.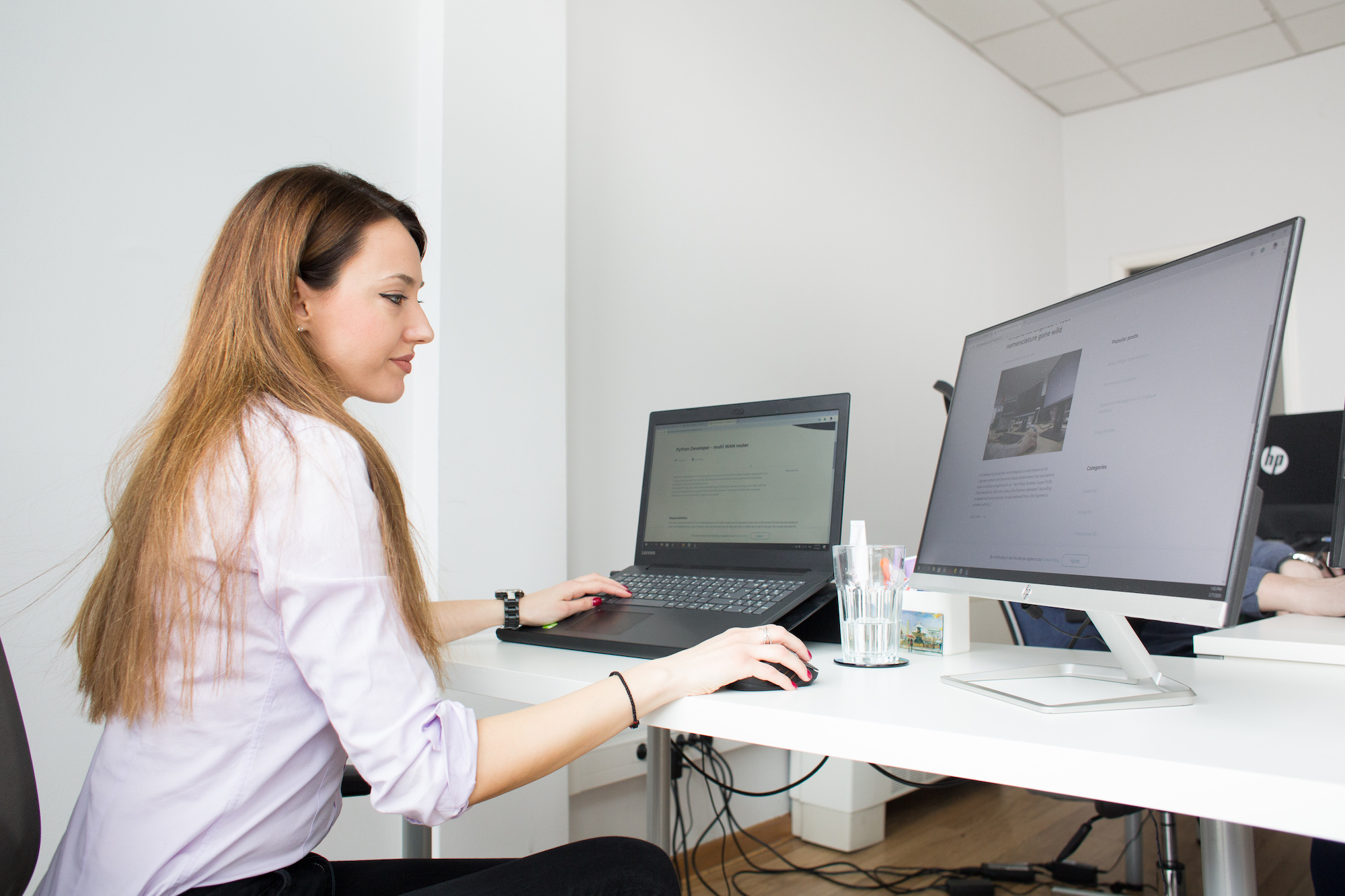 Customer Support for E-commerce websites
E-commerce websites need high-quality customer service and support.
Researches show that customers are four times more likely to buy a product from your competitor if the problem is service-related rather than price or product-related. How you treat your customers will affect their experience more than the product itself. Also, attracting a new customer costs up to seven times more than retaining an existing customer.
Almost one-third of interviewed customers stated that ineffective customer service represents their biggest concern and source of frustration while purchasing for products or services.
Everyone knows how fierce the competition is in the e-commerce world. Your customer service team is the voice of your brand. They represent the personal approach in a fully digital world. And, as such – they are continually supporting online shoppers and making their journey carefree and budget-friendly.
Hiring a Remote Customer Support team should be accompanied by some digital assets & tools that will help them stay connected and well-informed.
Choose an adequate Customer Support Software (the one that easily integrates with your platform and has help-desk features that suit your team's needs)
Empowers customers with a knowledge base (save your customers' and your customer support team's time). Make all relevant information visible.
Include Customer Experience metrics
Create a balance between automation and personalization
The team should communicate with the customers through channels the customers prefer
Recruitment process
If you're still not familiar with the European market, hiring Customer Support might get a little slower or more difficult if you're doing it yourself. Hiring processes can get time-consuming, which also makes them expensive.
Contacting a Recruitment Agency is possibly the best solution to preserve your budget and build a Customer Support team swiftly. Recruitment Specialists are familiar with the local market and communities. They will introduce you to numerous qualified candidates.
Staffing agencies can take charge of the end-to-end recruitment process – their employees will be sourcing candidates, perform screenings and interviews, schedule additional calls with Hiring Managers.
Get in touch with us to learn about Pay per Stay model we built for e-commerce founders & how we can help you cut costs!