What is an applicant tracking system?
The applicant tracking system ( ATS ) refers to the HR software which simplifies talent acquisition and management processes. It's similar to the customer relationship management systems but it's used in recruitment.
In the plain talk, on the candidate side, we can define ATS as the specific arranged and organized database, which gathers all the information about candidates, their resumes, submission date, their current stage in the selection process, feedback from interviews and so on. On the other, the client-side, ATS is used for posting the vacancy on the ATS board which is usually linked with other job advertising platforms. Some applicant tracking systems can be connected to your official Facebook, LinkedIn, and Twitter page so you can directly post job ads there. You can make a record about active and filled positions as well as clients, and if we're talking about the corporation, ATS is a lifesaver when it comes to tracking over fifty open positions across all departments and who knows how many received applications.
What is the purpose of the HR software, and what types exist?

One of the most useful features of the ATS is an automatic rejection letter in case you decide not to proceed with a particular candidate. This feature will prevent you from forgetting this step of the process. However, even though this feature is timesaving and very useful, it's preferred to make a personal touch and make sure your candidate gets clear and sincere feedback, in this case. It raises your candidate experience and makes you more appreciated among candidates, which is in direct correlation with the reputation of your business. Likewise, most of these applicant tracking systems are suitable for mobile devices, which makes them more attractive in nowadays occupied life, when everything has a dynamic pace and you need to make sure to timely get information anywhere you are.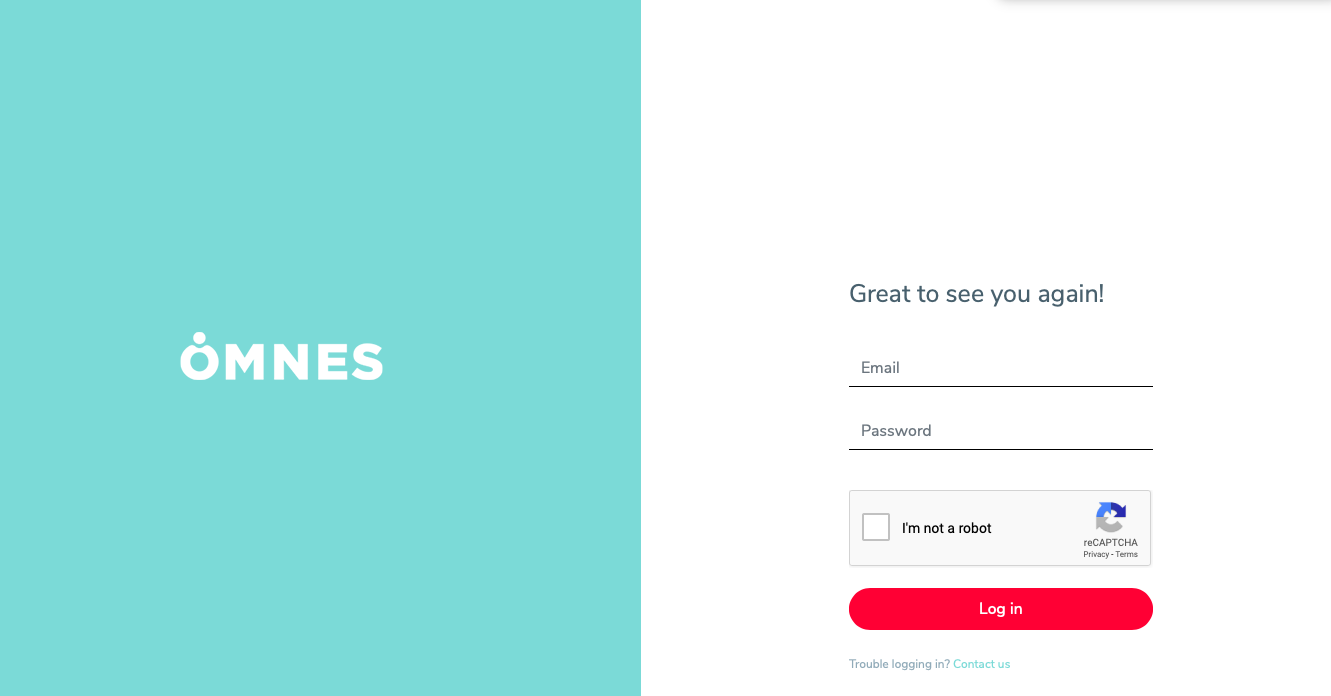 Overall this is a very useful system that enables automation of the majority of hiring processes, saves your time, makes you more productive and your business more efficient.
So, if you've ever asked yourself do you need this kind of software, the answer is definitely yes. It doesn't matter which type or size is your organization, there are more than 300 Recruitment software available on the market. The great thing is some of them are charge-free, like Zoho Recruit and Trello. Small and mid-sized companies usually use already existing solutions, while large corporations choose customized software which is often more complex and tailor-made for a certain organization, but there are also deviations from these rules. For example, Breezy is an ATS that gives you the opportunity to create more custom features, Renhead is a company that develops custom solutions as well, while Workable, Zoho and SmartRecruiters are the most common tools.
Let us introduce you to our ATS!

We started to develop our ATS about one year ago, as a result of our desire to eliminate all shortcomings of the HR tools we used in the past. It began as an idea with potential and ended up like a released product on the market.
Omnes ATS owns simplicity and comprehensive applicability that already attracts a large number of users. By well-done UX design, we managed to create the HR tool which is simple and easy for everyday use. Our developers made sure to avoid complexity and the need for an extra explanation through training. The second reason is helping our clients in raising the candidate experience charge free.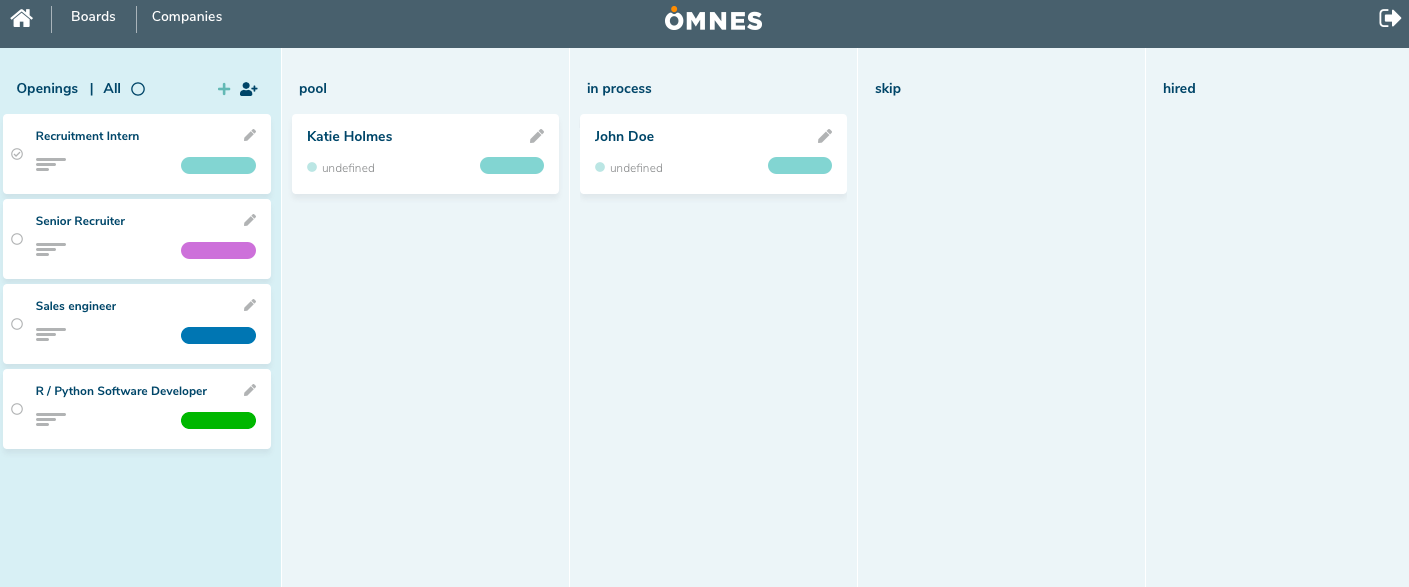 It's primarily recommended for recruitment agencies like Omnes, which have a larger number of different clients, and uses the kanban framework as a working methodology. Kanban is perfect for repetitive recruitment processes, so everything about our ATS is tailored by this methodology.

Performances vs. needs

When you decide to use recruitment software, it's important to gather all the information about all features they support and to compare them with the needs of your organization.
Check out some of the Omnes software's most important performances.
While using our tool, the main features you'll notice are:
Horizontal pipeline review – it gives you a clear overview of the stages in the selection process as well as candidates' current positions. You can drag candidates' cards from one stage to another, or move them to another pipeline, add labels ( tech stack and vacancy ), resumes, descriptions on the cards, and tag people within your organization or from your clients' organizations to the boards.
It's connected to slack – every change you make inside ATS automatically reflects on your communicator, so each member in your team can be up to date.
It's connected to e-mail – each time someone tags you on the specific board, you'll automatically receive notifications on your mail.
ATS has a very well elaborated search tool, your keywords can be prospects, boards, specific positions, or technology, and it's not limited to only one board, but it includes each pipeline at the same time.
The next step is the implementation of analytic tools.
Choose an ATS to make your Hiring smooth and simple

In order to grow your team and your business – you will need to hire and onboard new people. Recruitment and hiring processes are inevitable for every employer. Some parts of these processes can't be automized, but as for the rest of them – make sure to choose an ATS that will help you with it. You can start your exploration of Applicant Tracking Systems from within. Your first step should be the determination of short-term and long-term goals regarding hiring. Doing a little math while picking a software solution that automizes your processes and contributes to successfully welcoming new hires on board is bound to happen. You'll be surprised how quickly you'll see the results and how much time you'll get to save.