The hiring process can be time-consuming for both managers and potential candidates. With this problem in mind, IT recruitment companies started using technical screening interview as a powerful technique that helps both sides realise if they're a perfect match.
There are many techniques that hiring managers or recruiters use for pre-employment screening. For example, they can use applicant tracking systems, reference checking, online checking, skills test, phone or video interviews. Some of these techniques are more effective than others, so company usually hire IT recruitment companies to find the best tactic and bring high-level candidates to the interview with managers.
What is a screening interview?
The screening interview is usually the first step in the hiring process. It can be conducted over the phone or in-person. Candidates will talk with recruiters or people in human resources who understand the requirements for the open position. They're not necessarily IT professionals, but they know enough about the field to see if the candidate is competent for a job. Recruiters will ask them a number of questions about their career, goals, qualifications, and achievements. If a recruiter schedule an interview, that means that candidates resume caught the attention of a recruiter, but they will meet manager only if you pass this kind of interview (and other steps in the recruitment process).
What is a technical screening interview?
In a typical screening interview you can expect general questions such as – "can you tell me something about yourself and your previous job" or "why are you interested in the job", while technical interview will dig deeper into candidates knowledge. They will also want to get to know the candidate, but they will ask them questions in order to test their tech competency and experience. After IT recruitment agency interview few candidates, they send clear and objective insight about the top candidates to the company.
Who is an interview?
The person who does pre-employment screening is an experienced person who knows a lot about the niche they are hiring. They're usually IT professionals who can dig deeper into potential employee knowledge.
Technical interviews know what type of experience, knowledge, and personality the potential employee should have, so they will ask them a number of questions in order to see if you're the perfect fit for a company and a job.
For example, if a company wants to hire Java developer, the interview will ask candidates technical interview questions such as "How does Garbage Collection prevent a Java application from going out of memory?" or "How is Java SE related to Java EE?".
Why do companies need technical screening?
Finding a high-level developer who also fit into company's culture is not an easy task. You can have a hundred of application, but managers usually don't have time to handle all of them, not to mention interviewing those people. So, let's see why is technical screening so important.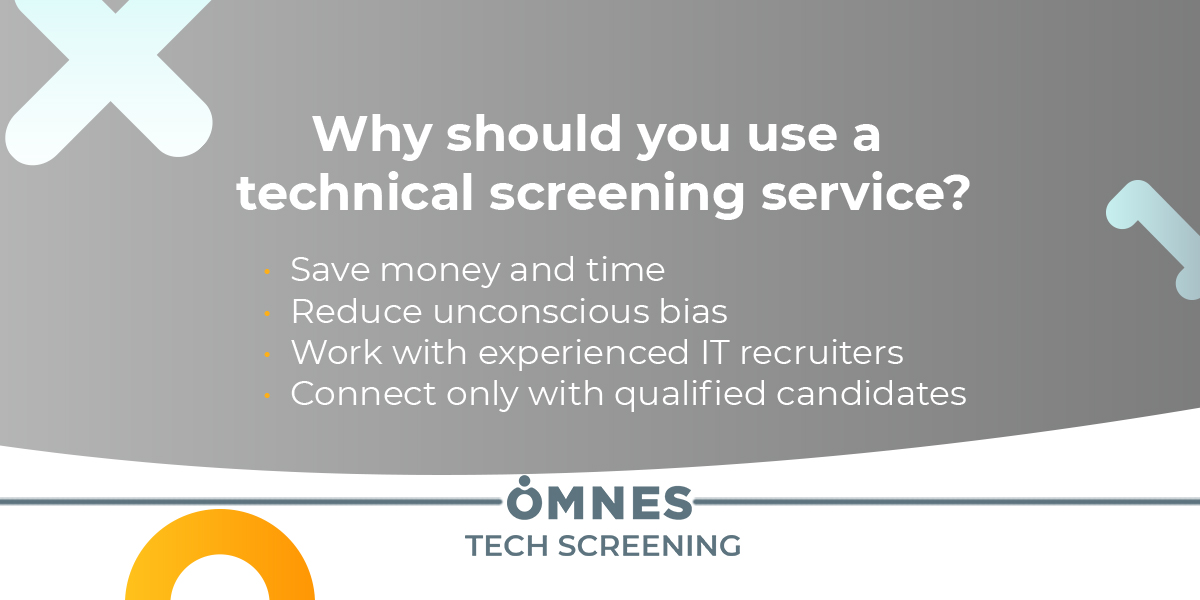 1.Work with experienced IT professionals
Just as you can waste your time on bad candidates, bad recruiters can also be a problem. Not everyone can be so insightful to see if the person is right for a job. Technical recruiters know exactly what to ask in order to see if a candidate is good enough for a job. Technical skills are crucial for recruiters, so companies will get a report about candidates skills and choose if they want to meet those candidates.
2. Reduce unconscious bias
According to Harvard Business Review, if there's only one woman in your candidate pool, there's statistically no chance she'll be hired. Unconscious racism, ageism, and sexism play a significant role in who gets hired, whether we want to admit it or not. Once a resume is rejected for biased reasons, that candidate is lost forever. Biases can also shape a company or industry's culture and norms, so the awareness of this problem is the first step for your company – understanding what hiring prejudices are and how they operate.
Unfortunately, interviews provide the most opportunity for unconscious and conscious bias during the entire hiring process. However, there is a solution to this problem. Since technical recruiters focus on candidates skills, they will be able to deliver you potential hires based on the quality of their work.
3. Better candidate experience
If you're looking for a senior developer, you want to talk with one. You don't have to waste your time on someone who is lying in a resume to get your attention. You never know who is going to come to an interview until you talk with that person. Technical recruiter will handle all these candidates that are not a good fit for a job, so you will spend time talking only with the best one.
4. Save time and money
The hiring process is both time and money consuming. According to Undercover recruiter, a management-level employee making $68,000 in annual salary would cost the company more than $800,000 if terminated within 2.5 years of hiring. This does not account for the cost of recruiting and hiring a replacement!
There is also a problem with the time that employees spend on the hiring process. HR or recruiter have to write and post the job ad, promote it, read through all the resumes, conduct interviews, run tests and carry out background checks. That's why this process can take around 30-40 hours of their work.
In order to save time and money, companies need IT professionals who will choose the best candidates only and bring them to the company. Managers don't want to waste their time on wrong candidates, so technical screening is a very convenient tactic for them.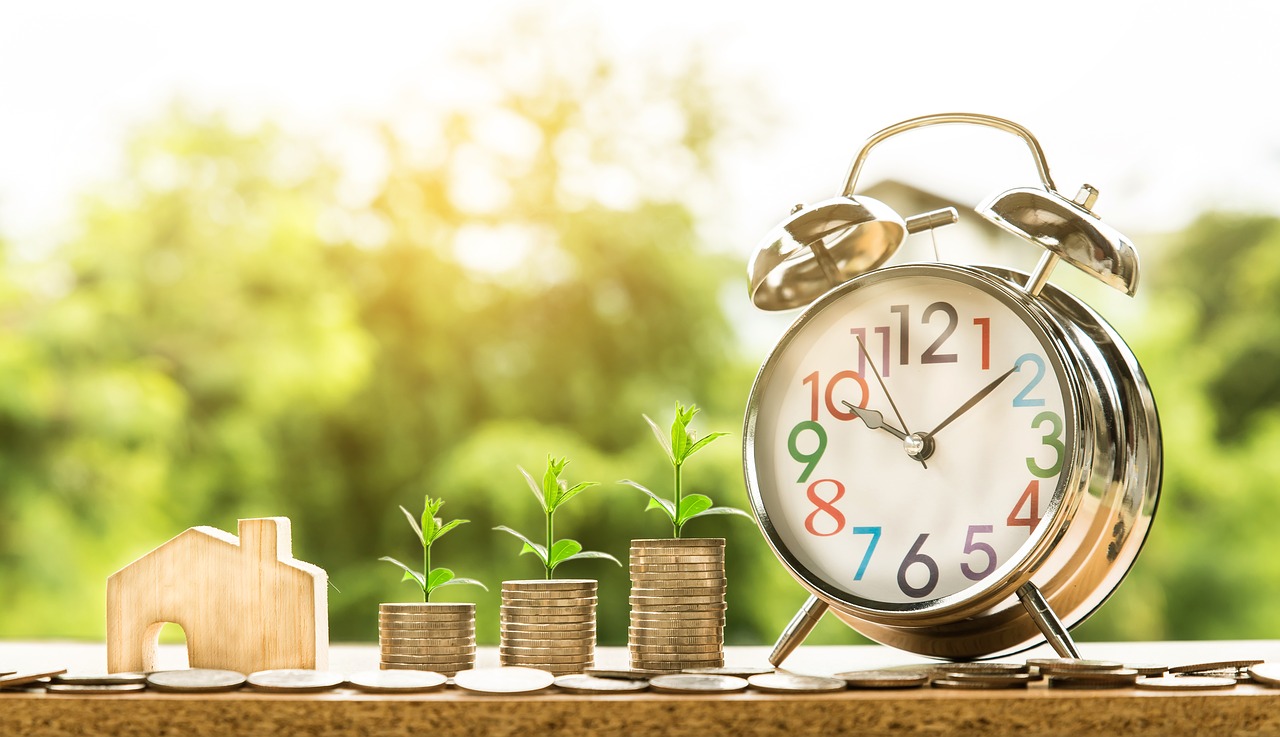 5. Solve the turnover problem
For A-level candidates, there are hiring opportunities everywhere, so you have to find a way to attract their attention and keep them in the company. If you make the wrong choice at the beginning of the hiring process, that will cost you more money and time. Technical recruiters can help you make the best candidate choice, but your job is to find a way not to lose them.
6. Have confidence when making offers
At the end of the technical screening, you will have proof that you're talking to the right candidate. That means that your investment is going to pay off. You'll have a new employee in your team that has knowledge, experience, and that believe in the company's vision.
Conclusion: Pre-screening is an important information-gathering tool
When done well, technical interviews can help flesh out what's not on a resume. Sometimes candidates neglect to include other qualifications they have that could put them over the top. Moreover, you can see how confident they are about their knowledge, are they passionate about the job, willing to learn, but you will also see if they are eager to quit their current job. What you have to understand is that this is a two-way conversation, so provide recruiters with all necessary information about the job and company.
Are you ready to change the hiring process of your company? Our professional IT recruiters will bring you only A-level candidates.