Chief Marketing Officer (CMO)
2 years ago
Full time Belgrade/Remote
We are looking for an experienced Chief Marketing Officer (CMO) to set up a successful worldwide app launch, having experience with tech startups and well-recognized companies.
You will be in charge of a team of enthusiastic marketing professionals and will direct our marketing efforts toward great success and oversee all marketing operations of the company and develop its marketing strategy and vision.
The CMO we are looking for is passionate about their profession and has great knowledge of all things marketing. They can balance a practical mindset with creative business acumen and lead people through complex marketing operations in order to outperform the competition.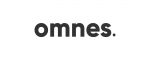 Responsibilities
Worldwide app launch arrangement
 Social media development
E-commerce development
Advertising and Media communications
A clear understanding of consumer needs and interests
"Listen" to the trends of the market and direct the market research efforts of the company
Liaise with other departments to guide a unified approach to customer service, distribution, etc. that meets market demands
Define marketing strategies to support the company's overall strategies and objectives
Develop a feasible marketing plan for the department and oversee its day-to-day implementation
Plan and organize marketing functions and operations (product development, branding, communications, etc.), and ensure they project the company's unique "voice"
Design and coordinate promotional campaigns, PR and other marketing efforts across channels (digital, press, etc.)
Build a highly efficient team of marketing professionals
Create a solid network of strategic partnerships
Requirements
 Up to 7 years of experience in Marketing field
 Proven experience as a chief marketing officer or similar role
 Proven successful experience with worldwide app launch
 Social media platform experience
 Tech startups experience
 E-commerce experience
 Great experience in advertising and media
 Understanding of technology
 Experience in data gathering based on Data Analyst reports, QA, service desk, CRM and etc., processing, analyzing and implementing into the general strategy
Demonstrable experience in developing efficient strategies and business plans for all marketing aspects (branding, product promotion, etc.)
Solid understanding of market research and data analysis methods
Ability to apply marketing techniques over digital (e.g. social media) and non-digital (e.g. press) channels
Understanding of different business disciplines (IT, finance, etc.)
A leader with both creative and analytical capabilities
Outstanding communication (written and verbal) and interpersonal abilities
BSc/BA in business administration, marketing, communications, or relevant field; MSc/MA will be a plus