Creative Producer
1 year ago
Our client is looking for Creative Producer to help to communicate and convey their company's brand and products to the world.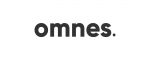 Responsibilities
Build a deep understanding of our products and developer needs and continually strive to understand target marketing (developers) and share your insights with the team.
Plan concepts by studying relevant information and materials.
Design concepts by creating wireframes, mockups, and prototypes and submitting them for approval.
Create a wide range of graphics, diagrams, illustrations, animations, and layouts for product illustrations and websites.
Review layouts and suggest improvements.
Communicate your design and specifications to engineers building them.
Work in a highly collaborative fashion with product, marketing, sales, and engineering teams to identify, align, and prioritize design improvement opportunities.
Participate in design reviews and share your work regularly with the design and leadership teams.
Requirements
Experience as a graphic designer or in a related field
Demonstrable graphic design skills with a strong portfolio
Comfortability executing core design skill sets: visual design, interaction design, and information architecture
Ability to collaborate, regularly iterate, and validate your ideas with team members
A strong focus on users and solving their needs with an investigative and inquisitive mindset
Ability to thrive in an autonomous environment and communicate asynchronously (they are a fully remote company)
Excellent communication and presentation skills in business-fluent English (written and spoken)
Additional Comments
About You… 
You're autonomous and self-motivated with the ability to work independently
You're analytical and systematic in your approach to problem-solving
You think in systems and are able to extrapolate and extend shared patterns and behaviors
You can reduce complex information to its essence
You're curious, if not passionate, about software development and improving document handling workflows
You take ownership of assigned tasks within projects
You feel comfortable sharing your process with others to get feedback