Recruitment tools are inevitable nowadays. Each Recruiter needs a little bit of help with their daily tasks and duties. Between frequent interviews, screenings, meetings, and constant communication with clients Hiring Managers, other team members, and candidates – it is only natural that you'd seek digital assets to rely on.
With so many different channels available, HR staff and Recruiters must identify which are the best solutions for their needs.
Are you ready to learn more about Recruitment tools? Let's get started.
What can we use Recruitment tools for?
The correct usage of digital tools eases Recruiters' life and shortens the entire sourcing and hiring process. Candidates also appreciate the simplicity and time-saving, which leads to the conclusion that Recruitment tools refine the candidate experience.
And, of course, clients or employers are also positively impacted. The simplified process saves both time and money, and the overall public perception of their company is ameliorated.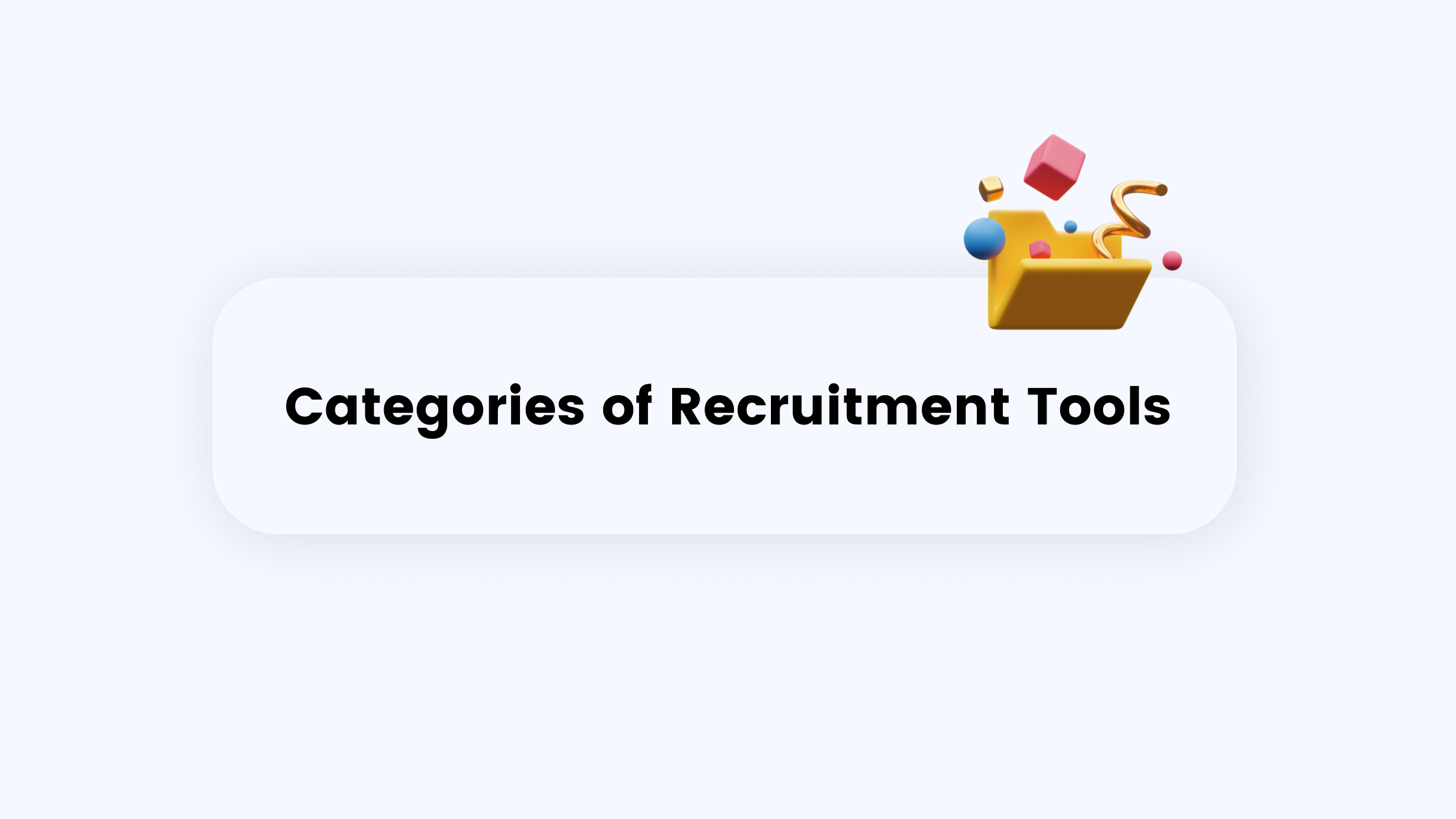 The most popular recruitment tool for HR Managers and Recruiters is an ATS (Applicant Tracking System). ATS has always been a core technology for HR departments. The old ATSs were solely tracking CVs. And, as for the new generation of ATSs – they help bring many different recruitment functions into a central place. Its purpose depends on the company's necessities. 
Mobile Recruitment tools take Recruitment onto a whole new level. Mobile recruiting tools are usually divided into four areas: QR (quick response) codes, text alerts, apps, and mobile-optimized websites.
Collaborative tools help connect HR and recruitment specialists and teams with the rest of the organization. These tools prevent misunderstandings, and they integrate parts of the hiring process into broader planning.
Online sourcing immediately brings two social and professional networks to mind. LinkedIn and Facebook are currently unavoidable sourcing tools. However, there were times when these platforms had a revolutionary impact on the HR industry. LinkedIn and Facebook changed some conventional recruitment practices for good.
Interviewing is possibly the most important part of Recruiting. There are numerous ways to conduct interviews and screenings, but Video Interviewing can easily be considered as the most desirable method. It shares the perks with a phone screening, but it feels more personal. Being able to pick up on someone's gestures takes part in forming an opinion. Which is why Video Interviewing tools deserve all the praise they're getting.
Gamification uses game theory, mechanics, and game designs to engage and motivate people to achieve their goals. It helps attract candidates and serves as a useful engagement tool as well as a means to quickly identify people with the right skills for a particular role. It can also boost communication and contribute to building relationships with candidates in the talent pool.
The list of Recruitment tools
Recruitment tools can be categorized into several groups, according to the particular aspect they're covering. Some serve for Applicant tracking, others for collaboration, and management, and some come in handy while sourcing candidates.
Job Description and Candidate Feedback Recruitment tools
Job descriptions aren't easy to write. Their content mainly depends on the clients' and Hiring Managers' or Team leaders' expectations. Job descriptions are often the first touchpoint for job seekers. Careful writing yields more high-quality candidates.
Boost Linguistics is a great example of an artificial intelligence software that helps teams create engaging content. Its performance is based on data-based linguistic analysis. This software reduces editing time by providing suggestions that improve readers' engagement.
Gender Decoder is another useful e-recruitment tool that helps reduce unconscious bias in your writing. Also, this tool is free of charge. 
Textio is a writing tool that uses data-driven feedback to improve job descriptions. It helps engage passive candidates, attract active job-seekers, and it can help grow hiring teams within a company.
Sourcing Tools for Recruiters
Recruiters use sourcing tools and job boards to gather applicants. Simultaneously, job seekers are able to search for jobs in one place.
The Applicant Manager is a cloud-based ATS used by small-to-medium sized businesses. They have done the math and the results show that they have received over three million resumes and hired 50,000 job seekers.
LinkedIn Talent Solutions is a cross between a professional social media platform and a job aggregator. Its network has more than 560 million members, and it is estimated that almost 90% of those users are potential candidates.
Recrooit is a referral-based recruitment platform. It helps companies meet qualified candidates with the help of the entire community. Both Recruiters and tech professionals are welcome to join and recommend candidates.
Once a company posts a new job opening to Recrooit, CVs start to arrive. Hiring Managers can expect good resumes added by numerous HR experts and Engineers in no time.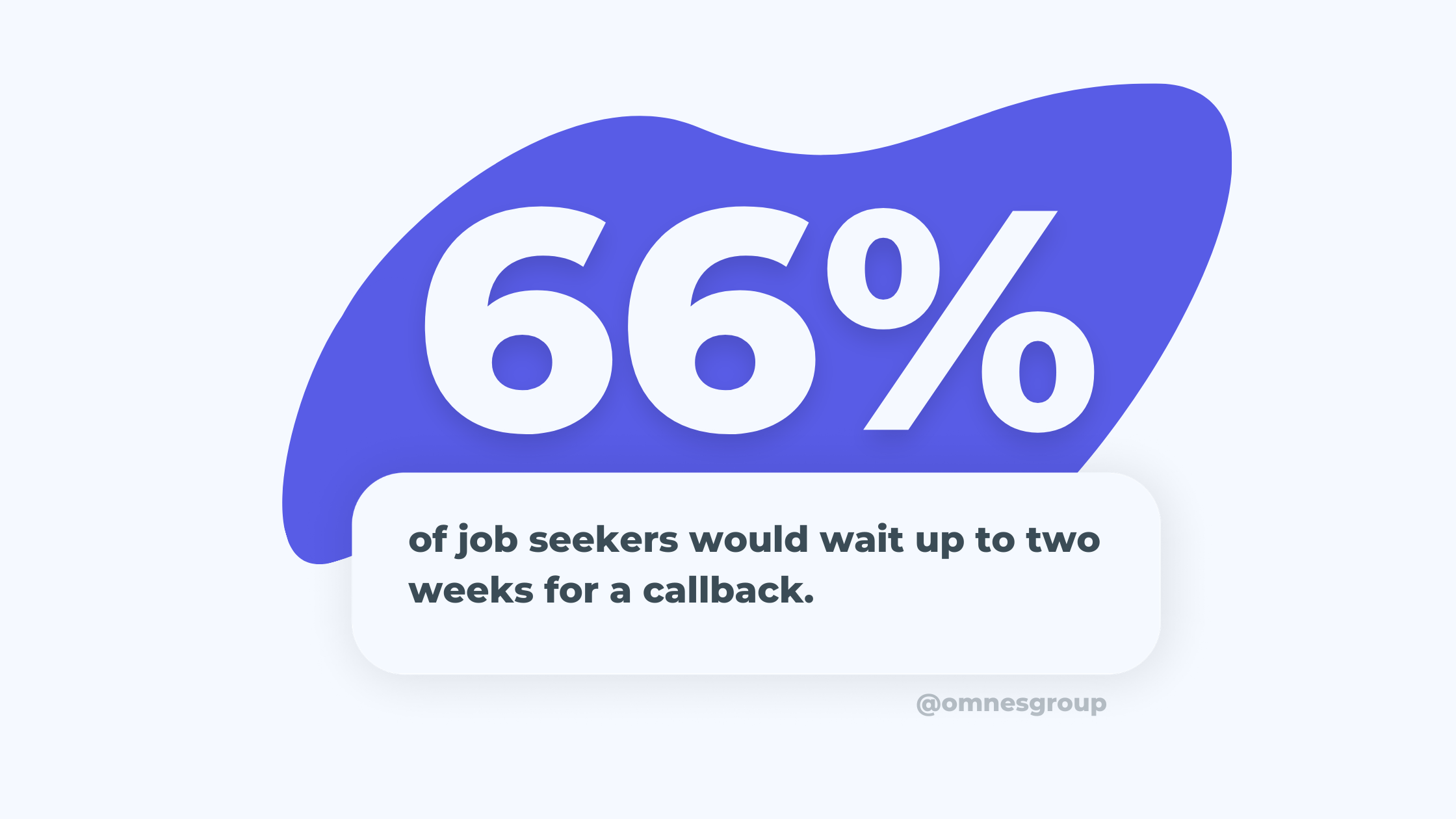 Applicant Tracking System (ATS)
As we previously mentioned – using an ATS is almost inevitable, and for a very good reason. Among other things, Applicant Tracking Systems (ATS) help Recruiters keep track of candidates through the entire hiring process. And more.
Breezy HR is an end-to-end recruitment software built to attract and hire talent. It includes sourcing and managing candidates, scheduling emails, posting jobs, performing analysis, and collaboration within a team.
Greenhouse is another popular recruiting software and ATS that's known to have helped with more than 250,000 hires. Among its many perks and features, Greenhouse even helps organizations with event planning.
Jobvite focuses on individual candidates and decreases time per hire. Their resources are based on a company's size and its scaling needs.
Social Media Management Tools for Recruiters
Social Media campaigns are tremendously important when it comes to Recruitment and building an online presence. Online reputation is closely tied to hiring.
Buffer is a simple and intuitive Social Media tool. It publishes scheduled content, and recognizes a target audience, helps with their engagement, and analyzes the performance.
Zoho Social is a Social Media management platform. It contains a variety of tools that help to schedule and to monitor posts.
Networking Tools for Recruiters
It sometimes takes a team effort to connect with candidates. Many tools can streamline the networking process and direct a team toward a common goal.
Facebook groups are the simplest way of finding candidates with a particular field of expertise and interests. Recruiters frequently use them to engage in discussion, comment on certain topics, post jobs or interesting articles, and interact with job seekers or other Recruitment professionals.
MeetUp is a platform for people who share common interests. They can get together to learn and share their experiences. It includes numerous opportunities for people to take courses, obtain a new skill, expand their network, or even pitch to investors.
Quora is an online question and answer community. It is free of charge, and anyone can join to share their opinions and participate in a discussion. Quora is an excellent place for employers and recruiters to take part in conversations and meet leaders and passive candidates.
Collaboration Tools for Recruiters
Recruiters can be searching for candidates for any given role or position within the organization. More often than not, they work on several different open positions simultaneously, and those who work at a Recruitment Agency or as Freelancers tend to source candidates for various clients.
The recruitment process always involves multiple people at different levels. Collaboration tools and platforms enable Recruiters and other participants to share information and schedule consistent touchpoints with candidates.
Slack is among everyone's favorite collaboration tools. It enables its users to communicate with candidates, employees, or other companies. Slack has an infinite supply of channels based on specific topics. It helps you stay in touch with other professionals, colleagues, team members, candidates, and industry leaders.
Trello is an efficient management tool that can be equally helpful with big projects and smaller individual tasks. It is transparent and easy to use. Trello ensures clear and consistent communication between team members and other participants.
Workplace comes with numerous features. Its features include the text, video, and live chat, auto translators, a news-feed, groups, and project management systems integrations across platforms.
Screening tools for Recruiters
Screening candidates saves time. Phone or online screening is usually conducted before Hiring Managers spend their time with in-person interviews. It reduces time to hire and improves the outcome in several ways. Different assessment tools can be used for tech recruiting, code review, and pre-employment testing.
Plum uses AI and industrial/organizational psychology combined. Its objective is to optimize the hiring processes. This platform predicts a candidate's success with accuracy.
Interview Mocha offers over 1000 pre-built tests and customizable tools available online for candidates to take at their convenience. It has no limitations on timezones and physical locations, which promises flexibility.
Video Interview Tools
There's no need to describe the need to use Video Interviewing tools. Interviews are an integral part of Recruiting, and video calls are its most beneficial form.
Spark Hire can be used for both one-way and live video interviews and has video messaging capabilities. It integrates with more than 30 Applicant Tracking Systems and 1000+ applications.
VidCruiter enables a whole specter of options. It can be used for video interviewing, automated referencing, applicant tracking, live interviewing, audio interviewing, and even video onboarding. In addition to it, VidCruiter helps with scheduling, applicant tracking, and skills testing.
Onboarding Tools for Recruiters
Onboarding represents the final part of the hiring process. An adequately set onboarding process adds a final touch to an excellent candidate experience. And Recruiters have their hands full – starting with the legal and administrative tasks, and lots of paperwork.
Bamboo HR has an employee self-onboarding process with custom onboarding checklists. Newly hired employees and employers can be confident that all of the onboarding material is complete and secure.
Paychex Flex supports all of the customers' onboarding needs. They also help develop employee handbooks that are compliant and easily understandable. It helps with collecting forms, setting up a direct deposit, and understanding of the employee manual. And everything in between.
HR Recruitment Tools – the bottom line 
So, the whole article leads to a single conclusion – Recruitment tools are necessary. They change the game – when used correctly.
It is crucial to recognize the actual needs a company or a team has and to act accordingly. Not every single tool or platform suits every company, which is why a Recruiter should learn more about them. The choices are limitless, so start exploring them.