Every segment of a job description has a specific goal to fulfill. Understanding how to write a job description and turning it into a phenomenal job opportunity means knowing the exact aims of every section, every line, and each paragraph you type.
An ideal job post has:
What is the importance of a Job Description?
Writing a job description that correctly reflects the responsibilities and competencies required from a candidate helps companies make an excellent first impression. A well-written job description creates a realistic image of the open position and answers the candidates' primary question – "What does this role imply?" Composing a compelling job description is crucial to helping an organization attract the most qualified candidates.
Every job description should establish expectations and touchstones. However, it should not only be about defining the position's responsibilities. A job description must set the ground for recruiting, hiring, and retaining talent. It sets the stage for maximum work performance by stating and explaining responsibilities, expected outcomes, and evaluating performance.
A job description must include job title, job overview and purpose, principal job duties and responsibilities, required and preferred qualifications, and working conditions and benefits.
The first paragraph should represent a brief introduction between the employer and candidates. Qualified job seekers would more likely apply for a job if they can grasp relevant information right from the start. Recruiters would also reach out to passive candidates more efficiently if they had a complete job description at their disposal.
Job Title
The job title is a vital element of the job description. Once you choose to hire a new employee for a particular job, make sure to come up with a precise, clear, and understandable job title. We have seen some made-up job titles, and it's safe to say that this practice doesn't work well.
Companies that look for mythical creatures and incorporate vague, unrealistic, or humorous titles into their job descriptions won't obtain the most qualified candidates.
Some ridiculous LinkedIn job titles make us chuckle, take a screenshot, and then spread them through Slack channels.
But that's as far as those titles can get.
An adequately composed job description must not mention any imaginary staff. Keep it simple. Keep it real.
A job title should be specific and include key phrases. Sticking to the standard wording, nomenclature, and seniority level will attract the target audience, and you'd receive applications from fitting candidates. Job title reveals the essence of the job and the duties a new hire will perform.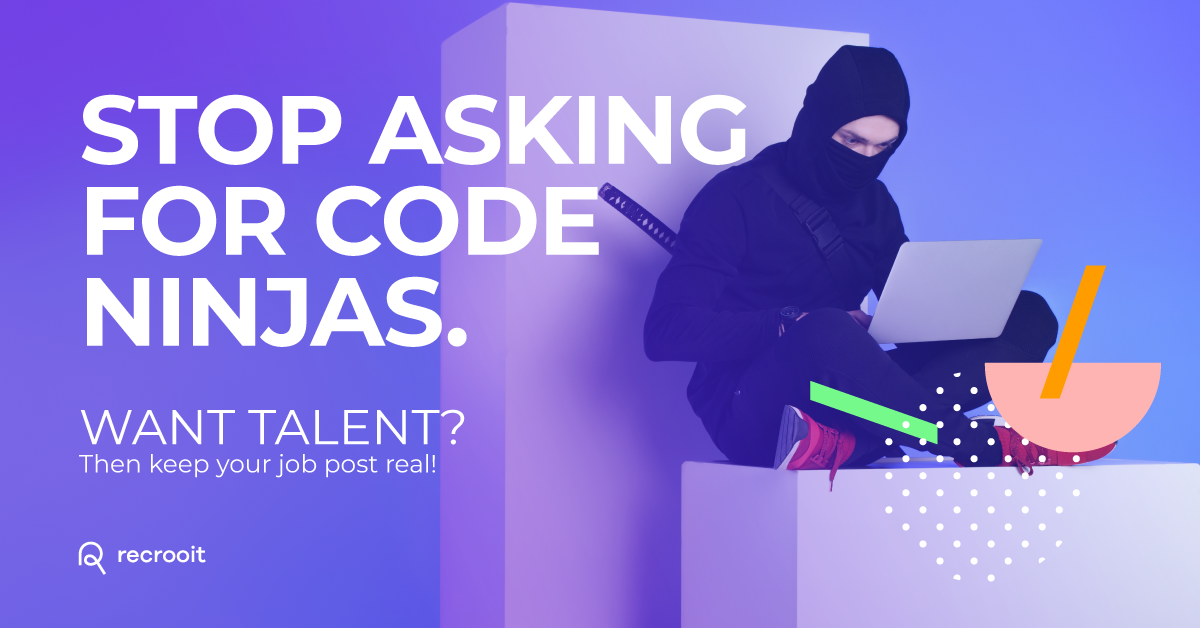 The intro – Communicate your company's value proposition.
A well-made job description should start with a powerful, attention-grabbing abstract. The summary should present an overview of your company and the prospects for a specific role.
Make sure to get your readers' consideration by stating the details about what makes your business one of a kind. The job description you write is an intro to your company and its employer brand.
Sum up why your organization represents the ideal working environment by focusing on your company culture and objectives.
Do not forget to mention the location. Providing a correct job location optimizes your job posting and boosts the visibility.
Key Responsibilities
Mentioning the key responsibilities represents a high-level overview of the job's principal duties and obligations. This part of the job description serves to help the job seekers figure out if their expertise matches the position. You should include all relevant keywords to improve your appearance in the search results.
The list of responsibilities should be detailed but must remain concise. Featuring the duties that may be unique to your company is the correct way to communicate transparently with a potential new employee.
It would help if you highlighted the daily activities implied for the position you advertise. It will help candidates learn about the work environment and the tasks they would be regularly performing. These details help the candidate determine if the role and company are suitable for them.
It is always good to indicate who the new hire would report to and how they will function within their new team and your company.
Requirements
Stating all the requirements for a specific role is an inevitable part of writing a proper job description. This segment is very significant for job seekers and candidates, which is why you need to be extra careful while naming the "must-haves" and "nice to haves."
To put it in a terminologically accurate way – this section actually represents a merge of requirements and preferences.
Providing sufficient information regarding both will help candidates estimate how their skills and experience complement with your vision of an ideal employee.
The requirements section should entail a list of necessary hard skills and soft skills. The job description should also specify the background, previous working experience, certifications, and expected technical skills. Add the list of soft skills you would highly appreciate, like communication skills and problem-solving abilities, and personality traits associated with a successful hire.
Benefits
The perks of working as part of your organization should not be kept as secret. Notify the talent what they would gain from joining your team.
Employers should list those primary benefits, such as private healthcare. Some benefits are considered as secondary, and those involve advantages like flexible working hours, occasional remote work, family-oriented benefits, etc.
The candidates should be familiar with the type of working environment your company offers. It is up to them to decide whether the benefits of working for your organization align with their expectations and current priorities.
Salary range
Some companies tend to include the salary range to the job description. Although this practice is relatively rare, it is beneficial for several reasons. The main reason to be transparent regarding finances and compensations is to avoid the waste of time.
Some candidates feel captivated by a compelling project and choose to participate in a possibly lengthy hiring process without knowing the salary range they might expect upon receiving the job offer. In some cases, both employers and candidates are in for an unpleasant surprise once they reach the salary negotiation stage.
Transparency helps avoid time-consuming hiring processes that lead to nowhere and reduce the chances of negative candidate experience.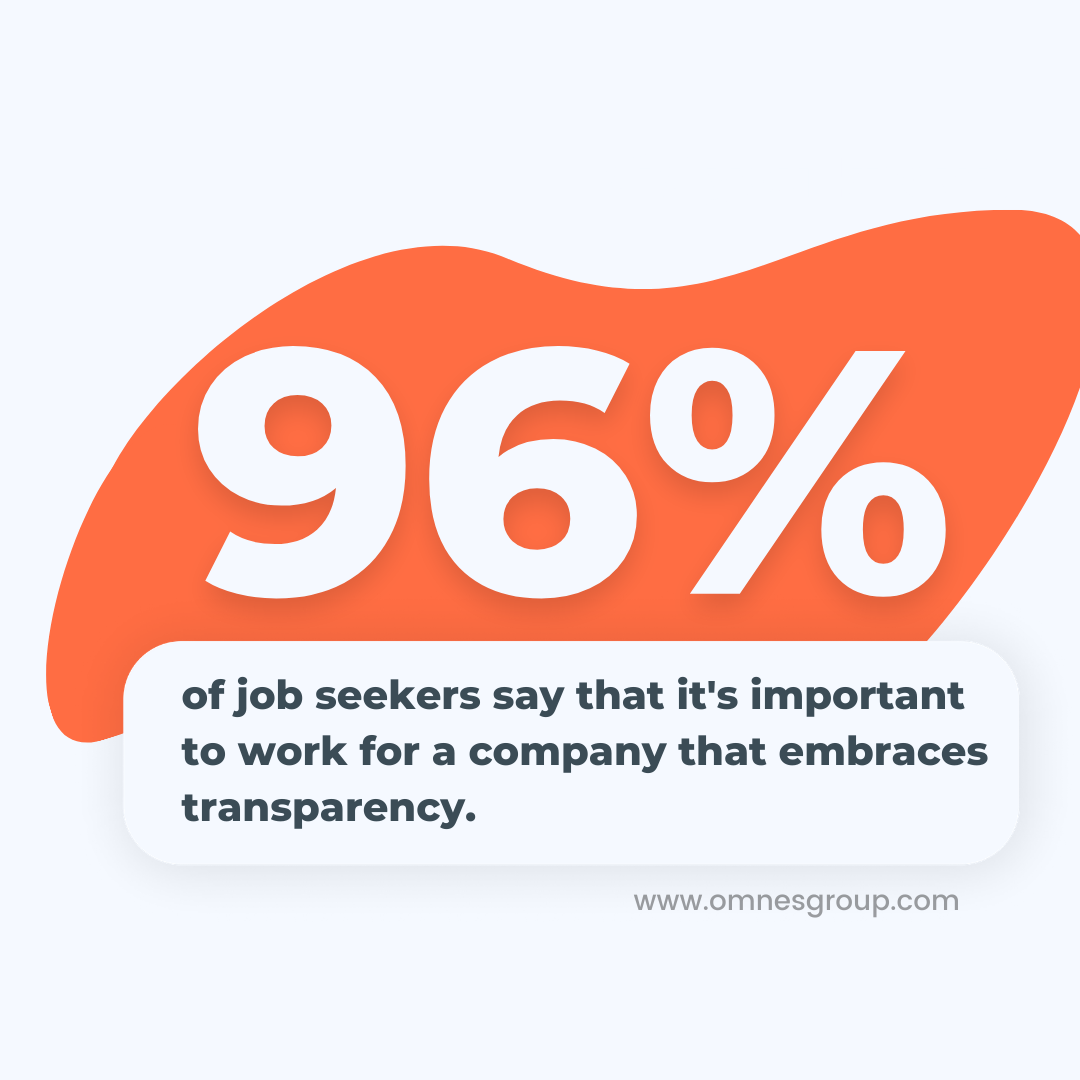 Let's start writing a job description!
Determining what exactly you look for in an employee and developing a clear recruitment strategy go hand in hand with a well-written job description. So, once you know about the necessary parts of every job description, and you're aware of their significance, there are only a few more things to keep in mind.
Here are some tips regarding the tone, language, style, and mistakes to watch out for.
You should:
Speak directly to the candidates
Be specific rather than plain and generic
Present your company in the best manner possible
Stay true to your values, culture, mission, and vision
Be precise yet flexible
Be transparent
Avoid at all costs:
Internal jokes and inappropriate language
Discrimination of any kind
Being vague, imprecise, and failing to provide enough information
Demanding too much
If you've come this far, you're good to go. Now, write a job description candidates will love.