Omnes Group stimulates the growth of tech companies at every stage through expert recruitment.
Finding, attracting, and hiring. That's our business. We have a unique position to fill right now. Are you a stellar recruiter who likes to work remotely and use your skills to build a diverse team? If yes, let's make it happen!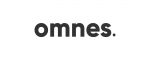 Responsibilities
Secure positive and memorable candidate experience
Source tech talent focusing on Senior roles
Perform full life-cycle recruitment (sourcing, screening, interviewing and final assessment)
Prepare and distribute JD to target the Candidate Persona
Perform reference and background checks
Keeping track of all applicants as well as keeping applicants informed on the application process
This position reports to the Recruitment Team Lead and will work with the recruitment team to reach individual and team goals and targets.
Requirements
You have experience hiring senior technical roles
You are creative when it comes to hard-to-positions
You are familiar with interviewing techniques and you have previous experience interviewing tech talent
You are keen to secure an amazing candidate experience
You're fluent in English, and you're able to conduct interviews in English
You are well-networked sourcing expert and love building your network
You are able to analyze the job description and candidate profiles to determine the target profile
You are able to manage the candidate offer negotiation process
Bachelor's degree preferred
Nice to have Qualifications (not Required):
We will consider it a plus if you have some in-depth knowledge of all things tech, and we appreciate general interest in the tech industry.
Additional Comments
We offer:
Flexible working hours
7 – hour workday
Hybrid way of working
25 vacation days
Private health insurance
Added: We like dogs and long walks. 😉