According to surveys and stats, 82% of all traffic is made up of video content. So, if the ultimate aim is to allure the best talents, it's time you grasped the simple truth: the future of hiring is video-dominated. Now, what are recruitment videos? How to make them and set up an efficient strategy to reach more people? Here's a brief guide that will help you nail your objectives and attract more qualified candidates.
What is the purpose of a recruitment video?
Companies, with their internal hiring teams or the help of a recruitment agency, tend to try out different tricks and solutions to grab the attention of the best candidates. When it comes to the tech industry, it is known that all businesses must jump through an extra hoop or two since developers and other talents are always in demand. So, when looking into new ways to boost their recruiting processes, many choose to give recruitment videos a shot.
But first, what are these videos like? They're usually short, engaging, and concise. They tell the company's story and speak to active + passive job seekers about a vacancy in an interesting and informative way. These ads are typically posted to various sites, career pages, and social media pages.
The goals are to improve job postings and expand their reach, attract more qualified candidates (+ appeal to specific audiences and groups like millennials and Gen Z applicants), and build up recruiting tactics, starting with a mobile-first approach to hiring.
Key facts & figures to learn when using recruitment videos
So, we've mentioned the three key goals, and ideas companies have in mind when using video materials to boost hiring experience and promote their job ads. And these are the numbers that back their decisions up:
Job postings that have various types of content (video and photos included) drive 34% more candidates to apply.
Millennials will make up 75% of the global workforce by 2030, and most of them appreciate simple and effective job ads enhanced with video marketing.
61 million people from Gen Z are now entering the workforce: and the conclusion is clear.
Finally, more than 80% of talents now search for new jobs on their smartphones. And, as you've guessed, video is the superstar of mobile strategies and career searches.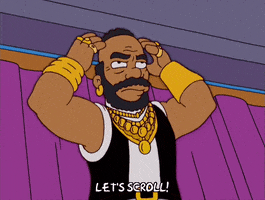 Are recruiting videos effective?
Recruiters need to keep in touch with their marketer side. And all of their hiring efforts must be tied to employer branding. And so, getting a bit creative while reaching, sourcing, and even screening candidates is a must. That's where recruiting videos come in. Are they really effective? Take a peek.
Recruitment videos save time & money
Since job ads that include videos attract more skilled applicants, you won't waste your time or tackle countless ways and channels to promote your open positions. Hence – you get more candidates in a shorter period. And by doing so, you will shorten your whole hiring process, reduce costs, and get an improved time to hire.
Finally, if you use videos for screening and interviewing, that's when the real results kick in. Forget complicated procedures, back and forth emails, etc. Just keep it neat.
Video content enhances candidate experience & engagement
There are countless reasons to take excellent care of the candidate experience and engagement. Also, you can easily find tons of ways to do it. You just need to adopt a listen-first tactic and keep your mind (and actions) open to the talents' needs. And recruitment videos are a fail-proof way to kickstart a candidate journey that will drive results and/or form bonds and open brand-new opportunities. So, this sort of content comes in handy right from stage one – awareness. At this point, this powerful medium can showcase your culture, brand, and values. But that's not the only time when you can use this technique! Keep it up to ensure personalized communication throughout the entire hiring process.
Quality (and diverse) content will boost your brand
Did you ever post something super witty and get tons of shares, likes, and everything nice? Sometimes, you can even spot a mirror image of your post on your competition's social media page. Yes, brand copycats are real. And they should be the sign you were looking for – and a definite confirmation that you're smashing the recruitment + marketing game! So, diversifying your content & writing smooth, concise, and engaging job descriptions is the way to promote your brand. Plus, once you add a few simple and attention-grabbing videos, you'll be on the right track!
Diverse, amusing, informative, and visually appealing content will help you present your company as an amazing employer. And recruitment videos are a tested way to show your EVP. Oh, and get ready for the imitation game.
Top four types of recruitment videos
If you want to incorporate this approach into your hiring practices for the first time, it's essential that you start with the basic stuff. First of all, know your options. The most popular choices that drive desired results are:
Employee interviews,
Virtual tours of the office,
Explainer videos,
Daily lives and routines.
Each one of these common types of recruitment videos should be designed to match a different (yet crucial) purpose. You should choose a type according to your unique needs and the goals you've established. Now, employee experience and culture are best shown through interviews with team members. On the other hand, an office tour is a top choice for those whose environment is a massive perk. And a day in the life of a certain employee is an excellent method for explaining roles and responsibilities to a potential hire.
Now, the explainer is a bit different. It doesn't actually aim at filling a specific vacancy. These video materials are more suitable for branding activities and to show what the company, in general, is about.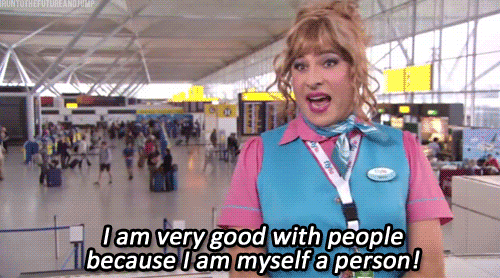 How do you make the best recruitment video?
There are a few general guidelines you absolutely need to follow to get the outcomes you've hoped for. So sure, it's only logical that your recruitment video has to be short and sweet. It has to encompass the perfect blend of conciseness and fun. Secondly, it's best to turn it into a conversation. And to do so, it's always a smart tactic to ask some questions rather than just telling a story. Plus, to maximize the positive experience, strive to answer a few questions asked by previous applicants and new hires. Give your target crowd some info they seek for sure.
Still, before doing any of this, it's vital to define your video's objectives. Do you want to introduce new people to your company? Is there a specific hiring need that you must fulfill asap? Set your goals, show your culture, and make a clear statement.
Start with the basic information & highlight important questions
These videos serve to sell your culture, promote your brand, and humanize your company as a whole. So, offering your audience an insider's view of your space and crew is definitely a great idea. But you have to start small. Think about what you want to communicate. Set your goals and tone before going any further. And know who will participate in the making of your recruitment videos.
Then, use the opportunity to answer the key questions that any candidate would gladly ask. And do it in a memorable, fun, and insightful way. So, help the viewers get what your firm is like on the inside, what it's like to work there, and what makes it unique. Finally, it's best to shoot a few different videos to get to a wider range of talents with their diverse goals and preferences.
Keep it simple, short & sweet
The whole simplicity & time-saving concept is well known to recruiters. Especially those who work for a tech recruitment agency or an IT company should have mastered the art of being brief. So how long is the average recruitment video? Well, these types of video ads shouldn't take more than 3 minutes. Studies show that most candidates grant them undivided attention for a minute + 36 seconds. Keep that in mind when conveying your message.
Add a clear CTA
Recruitment videos don't make much sense if you fail to add an inviting CTA. A visible and visually pleasing way to make a call to action is everything. Now, the key is to make the next step super easy. So just tell your candidates what they should do, and ensure that what's expected of them isn't boring, lengthy, and rant-inducing. Maybe you could simply invite them to take a quick peek at your open job opportunities. Or you could direct them toward an application form (hopefully, a time-saving one). Other options include promoting your company's blog and other resources, social media content, or any other form of interaction.
Be sure to distribute your recruitment videos!
Finally, when your recruitment video is all set and destined to succeed big time, you should distribute it properly. It should find its place on your website or career page. It also has to be shared on your LinkedIn, Facebook, Instagram & other social media pages. Employees should also join the mission of reaching out through posting, liking, and sharing your content and contribute to turning candidates into brand ambassadors. And if you need a few extra tips & insider information on how to hire developers and other IT professionals, be sure to reach out to a trusted tech recruitment agency.