Need a simple guide on how to become a content writer? Well, if you're one of us with the unreserved kind of love for written content and word-games, stay tuned. This is possibly the best moment to learn more about the ultimate content writing tools and skills you should master.
Content writing can be recognized as an enticing career choice for countless reasons. Aspiring Content Writers compound a variety of essential ideas and messages while exploring and extending their creativity. Theories and notions come to life and retake the perfect shape.
Of course, imagination and inspiration must be accompanied by a significant amount of knowledge. Content writers are bound to use several tools to create the ideal structure of their written text.
So, in this article we will cover:
Stay home, stay safe & let's get down the business.
The perks of being a Content Writer
If creativity and the opportunity to make something extraordinarily beautiful, funny, or useful didn't quite persuade you into considering the Content Writing role – there are other advantages you might be interested in hearing about.
The work-life of a Content Writer is usually paved with flexibility. Content Writer's daily routine isn't normally conditioned by being present at the office. In fact, the majority of people who decide to pursue a career in this area work remotely – at least at some point.
Content Writing can be full-time or part-time employment. It is possible to land multiple freelance opportunities once you choose to become a Content Writer. You can be creating fantastic blog posts, newsletters, or some other type of written content from your sofa or from whatever undisclosed location you choose.
All this flexibility undoubtedly leads to adjustable working hours. Of course – there would still be deadlines for you to meet, but that won't be an issue once you get a hold of those available tools and gadgets.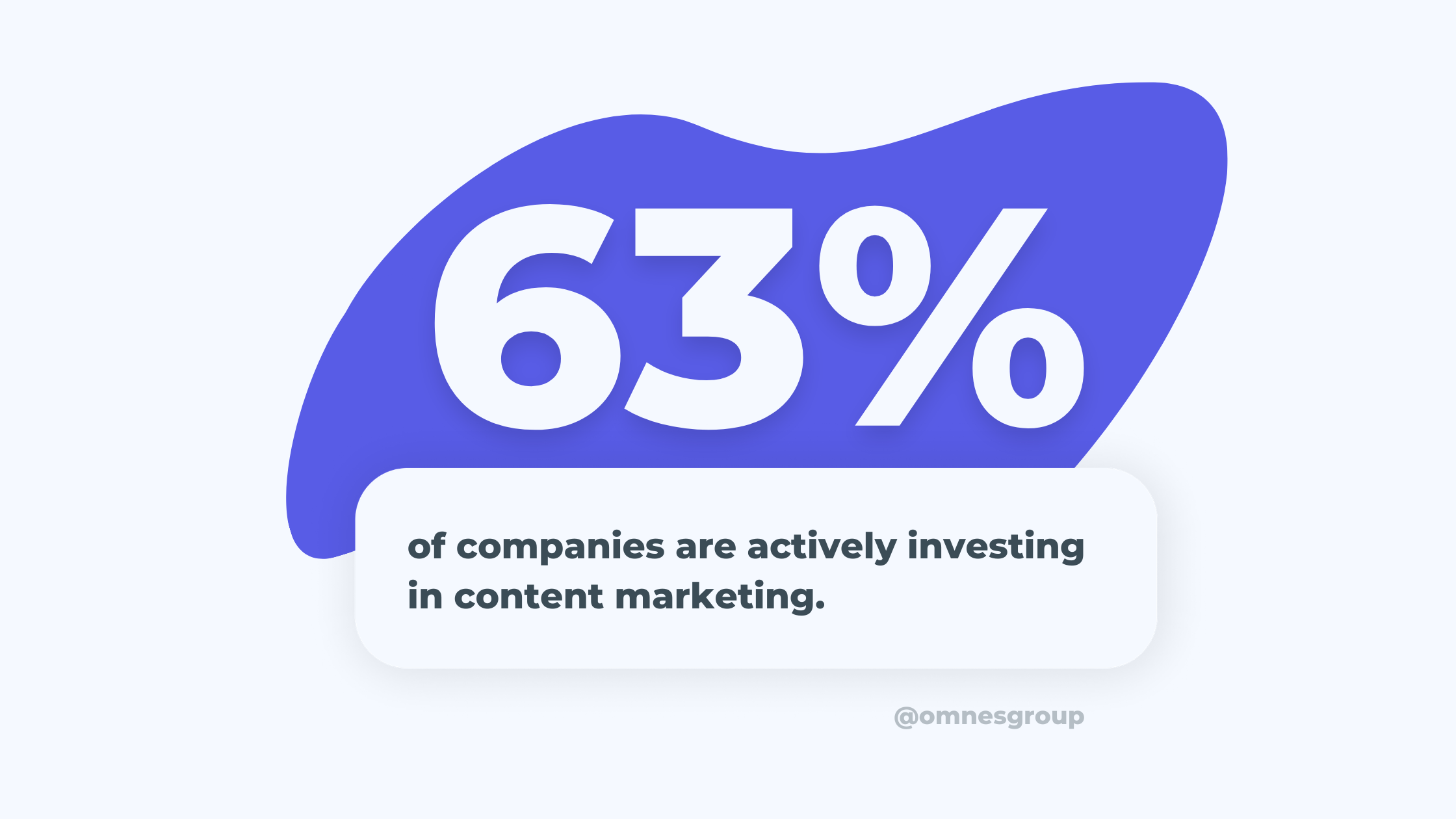 Which brings us to…
The Tools used by Content Writers
Both beginners and experienced Content Writers need some external help. Luckily for us, many tools ease our writing process and enhance our results. Most of these tools are very understandable and user-friendly. If you're brand new to Content Writing – don't worry, and don't be afraid to explore all available sources. To name a few:
Grammarly – Sure, writing whole-heartedly is fun, but never underestimate the real power of proper capitalization, punctuation, and the reduced usage of passive voice. The unavoidable tool for quality content writing is Grammarly. It's not only helpful for spell checking and similar issues. Grammarly offers a list of valuable insights – it helps a writer choose the most suitable word; it shows us how to obtain better readability and engagement. A free version of Grammarly will do the trick if you're asking it to cover the basics of proof-reading. The Premium account is undoubtedly far more complex, and it's needed for in-debt checking. It costs $29.95 a month, $19.98 per month if paid quarterly in advance, or $11.66 per month for a yearly subscription.
Trello – Working remotely can get lonely, which can lead to a lack of focus and organization. Use Trello to overcome this problem. Trello Board is your ally – its columns and cards can have multiple purposes. You can dedicate tasks to yourself with a "due date" label attached to them. You can prioritize and simultaneously keep track of your progress.
WordCounter – An optimal number of words used for creating a blog post should surpass 900. These numbers vary depending on a type of text a Content Writer is working on. At it can slightly vary due to the client's expectations and requirements too. WordCounter is a necessary tool that helps a Content Writer shape their text before publishing it.
Topic Generators – There are several online tools out there that can help content creators overcome writer's blockage. Content Writers can turn to the HubSpot Blog Ideas Generator or BuzzSumo to find new stuff to write about. There's a news generator called Alltop that can help Content Writers stay up to date. Google Trend can come in handy as well – you can utilize it for collecting new ideas by searching through relevant topics that pop out once you insert a keyword. And then there's Build Your Own Blog's generator – the perfect weapon of choice for anyone who's indecisive yet resourceful. This generator won't be basing its results on any keyword – the only thing one can do is to press the "generate" button.
Keywords planning – Google Keyword Planner must be the first tool that comes to mind. You can get started by signing into your Google Ads account for free. There are many available tutorials that will help you understand this tool. But reaching its full potential will require time and dedication – its simpleness is a disguise for many different features and methods. See for yourself. People are already writing about its usefulness and about the ways of fully achieving it.
WordPress plugins – There are many of them, and each one can be useful for content writing. The most frequently used SEO plugin is Yoast. Rank Math is another plugin that combines several features from different SEO tools. SEOPress is simple to use and guaranteed to boost your SEO. The SEO Framework is also a highly recommended WordPress plugin.
Pro tip: Use SemRush – All in One Marketing Tool to find ideas that will drive traffic to the blog, and generate keywords.
Canva – Adding images and videos to your written content will have a positive effect on your fellow readers. Although Canva is mainly oriented towards the design, it would be good to learn more about it and pick up on some tricks that will help you intensify the engagement of your audience by perfecting your content visually.
Unicheck – This tool will help you create unique content. It searches the web to find potential similarities between your text and something that's already published. It detects and prevents plagiarism. This tool is primarily developed for students, but it's quite suitable for everyone. There are other plagiarism checkers available online, feel free to dig in and see which one works best for you.
How to become a successful Content Writer who works from home?
Now that we've mentioned some of the tools that one should start to explore to become a successful Content Writer, let's speak more about the inevitable digital skills.
✅ Know your SEO – It stands for Search Engine Optimization, and it helps us increase the traffic on our websites. A properly optimized content will not only attract more audience, but it will attract exactly the audience you've been striving to reach out to. The good SEO combines the quality and quantity when it comes to engaging the readers.
Creating an SEO strategy begins with determining the keywords and looking at the most relevant results that show up on Google (the first page shows the most relevant ones, in case anyone had any doubts).
Backlinks or Inbound links are crucial for SEO and good ranking. Here's how it works – if your website or Web Page is linked on another website, Google will consider it more prominent. Other search engines will agree with Google. If a link on someone's website is directing their audience towards your website, it will bring certain credibility and importance for your content.
✅ WordPress platform – you can start your Content Writing career by signing up to this platform for free and starting your blog. WordPress is known for its plugins, which include the ones related to SEO. Yoast is the most frequently downloaded SEO plugin. It's very cleverly built, which makes it comprehensible and newcomers-friendly.
Since WordPress offers numerous plugins, Content Writers should get informed about them and explore the possibilities.
✅ Keywords – we'll never get enough of hearing and speaking about the importance of Keywords. What are Keywords? Those are the words and phrases frequently typed into the search engine by people interested in a specific subject.
Make sure to do your Keyword research each time you reach out for any topic. Once you establish the topic, you should be in the clear regarding your goals. Feel free to take a peek at what others are writing about – reading as many articles and knowing the market is gold.
Choose a tool for Keywords research that suits you.
There are many options besides Google Keyword Planner. Wordtracker is one of the online solutions for this research. Keyword tool is also a great choice, and it offers you the possibility to explore Google, Bing, Amazon, Twitter, Instagram, etc. Reddit also has its tool developed for this purpose, and it's called Keyworddit. You could also use Keyword Surfer, a Google Chrome extension that will help you do your research.
✅ Social Media – If you're a Millennial or if you have a Generation Z origin, it is highly likely you are a Social Networking aficionado. However, Social Media proficiency has a different meaning in this case. Sure, Instagram and Facebook will still play a significant part in Content Write's work-life, but so will LinkedIn, Medium, GrowthHackers, and other platforms. These websites will enable you to share your written content, to promote your work, to gain new ideas and insights, and to get in touch with other professionals.
There's another aspect to the Social Media usage – all of these platforms work by specific algorithms and patterns. There's a lot to discover in this area – how to target your audience, how to obtain more views, clicks, and reactions, etc.
Online presence certainly is a must for a Content Writer. And so is the familiarity with all of the benefits Social Media and Digital Marketing can offer. Keep checking out regularly all the groups relevant to your role and the topics you're interested in.
Free tutorials and courses to become a Content Writer
Don't waste any more time contemplating whether you should start learning about Content Writing. Start browsing and find some free online help.
You should visit Udemy and find some expert opinions on this matter. You can preview the courses and decide if they're the right choice for you.
SkillShare will also offer you a variety of free online classes. You can choose from several similar subjects, based on your preferences and your current skills.
Coursera will help you collect the Digital Marketing facts that are closely related to Content Writing.
MOZ Academy is offering a number of courses, each one is adjusted to a different level of knowledge and experience.

These courses will keep you occupied & productive. Learning is the healthiest way to face the pandemic while staying indoors.
How do Freelance & Remote Content Writers charge?
Remote, freelance, and flexible Content Writers usually charge by one of these three payment platforms – PayPal, Payoneer or TransferWise.
If you're commencing a Content Writing career make sure to set up an account on one of these platforms. Registration is free of charge in all cases.
TransferWise is trusted by over seven millions of people. It is known as a platform with quite low fees.
Payoneer goes by the motto of paying and getting paid globally, which makes it easily accessible to many freelancers and service providers – wherever they're located.
PayPal is equally suitable for individuals and for companies. It currently has over 200 millions of active accounts worldwide. You only need a valid e-mail address to sign up, but it's kinda expensive.
And to wrap it up:
Stand out as a Content Writer!
Follow your interests and focus on the areas your good at – You can start by choosing to explore the topics you find compelling. Analyse them deeply and make sure to add a personal touch to each article or piece of content you create.
Never stop learning. This should go without saying, but daily responsibilities can make one lazier or less keen to explore. Come up with a reminder to stay up to date with as many relevant subjects as you can.
Never fail to proofread your work. You can use Grammarly or another automated tool, or you can do it with the help of a knowledgeable friend. You'd be surprised by the number of unexpected typos that went unnoticed and spoiled some potentially great content.
Fall in love with your words in a positive way – leave the ego behind. You're entitled to be proud of what you've created. But make sure not to be rubbing everyone's nose with your eloquence and impeccable style. That's such a washed-up celebrity thing to do.
Be patient and tolerant – And this one goes to all the freelancers out there. Some clients will be more demanding or harder to deal with, but one mustn't succumb to the distress. Set your aims high and keep doing your magic. After all, it's not easy for someone who possesses tremendous imagination to be easily affected by an annoying regular earthling.
You've got this! Start exploring your creativity now! <3