The term employee experience currently represents a prominent HR and recruitment buzzword. Still, many are unable to define it accurately enough, and it's frequently being mistaken for employee engagement and similar work-related phenomenons. Before we start to explore the most efficient ways to improve employee experience, let's begin by precisely defining what employee experience is.

What is Employee Experience?
The most applicable definition suggests that all the touchpoints an employee has with their employer constitute Employee Experience.
Employees' journey begins when they are still candidates, regardless of whether they have applied for the job or if a recruiter presented them with the job opportunity. As a total of all the insights, notions, feelings, and opinions an employee forms and obtains during the entire time they stick around, employee experience is incredibly significant.
Every company has specific ideas, inclinations, methods, aims, and advantages, and all of it combined influences the Employee Experience and what it stands for within an organization.
Employee Experience impacts all the internal hiring, growth, and advancement processes – from recruitment through employee retention and engagement.
Benefits of a Positive Employee Experience
Satisfied employees who encounter positive experiences during their employment are the most valuable allies a business can have. Some of the essential advantages of delivering a positive employee experience include:
Easier recruitment processes
Enhanced public perception and employer brand
Lower turnover rates
More productivity
Better relationships with clients, users, or customers
Increased profit
How to improve Employee Experience?
Improving employee experience can be achieved through multiple steps, modifications, and proven strategies. Some of the most efficient ways of obtaining better employee experience include: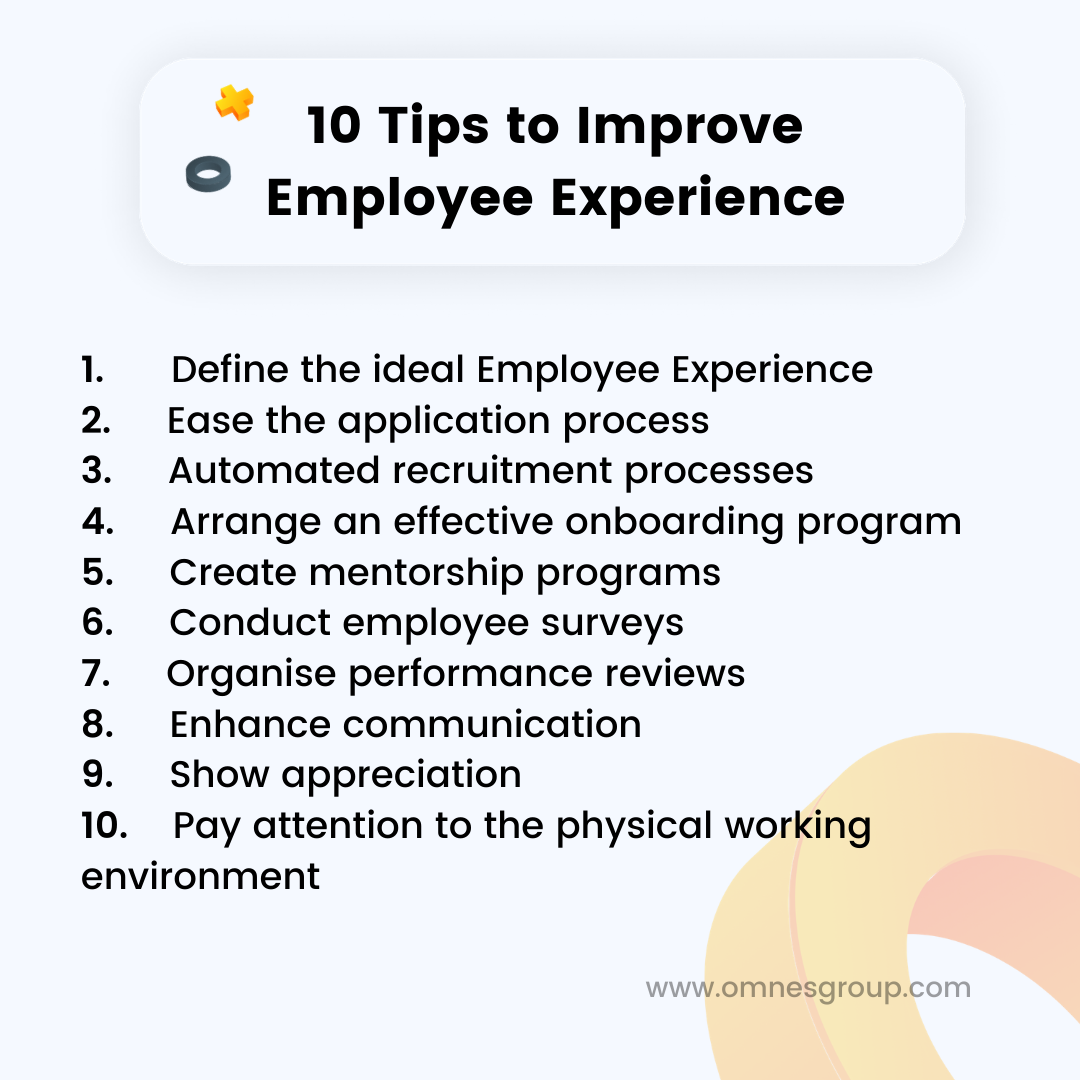 Define the ideal Employee Experience
Before jumping into internal reinforcements and reinventions of current processes, start from the top. Begin by defining the desired employee experience and what it represents within your organization. If you are unsure about the tendencies and aspirations of your employees, systematic researches will help you center your attention around what actually matters. Discover what your employees require and seek by gathering information directly from them.
When defining the meaning of employee experience, it's essential to get the leaders included. They will feel the ownership if they engage in the definition round. They will also understand their teams fully, and this will improve their leadership abilities and practices.
Receiving honest feedback is the next crucial step. The employer's perception of employee experience might be a bit flawed at the beginning. Feedback will put everything in place and enable team leaders to perform their duties and set the goals correctly.
Ease the application process
Employee experience starts to occur before an employee joins your organization. Their opinion of your company forms while applying for a position.
Making the initial interaction with your company as smooth as possible will help future and potential employees collect memorable impressions. Active job seekers utilize various pages and websites to encounter an ideal employer.
Those first steps of the hiring process can influence the employer brand. Tiny tweaks and consideration of candidate-oriented details can tell the public a lot about your company's culture.
Automated recruitment processes
The usage of diverse HR tools will undoubtedly improve the recruitment process and enhance employee experience. An Applicant Tracking System (ATS) represents a crucial recruitment tool. It enables recruiters to follow applicants' progress throughout the entire recruitment process.
The ATS tracks candidates from the moment they apply until the final stage when they get the job offer. Besides this key HR tool, companies have countless options at their disposal.
Choosing the most suitable recruitment tools helps companies conduct a time-saving, productive, cost-effective, and simplified hiring process. Recruitment tools unquestionably provide a better candidate experience.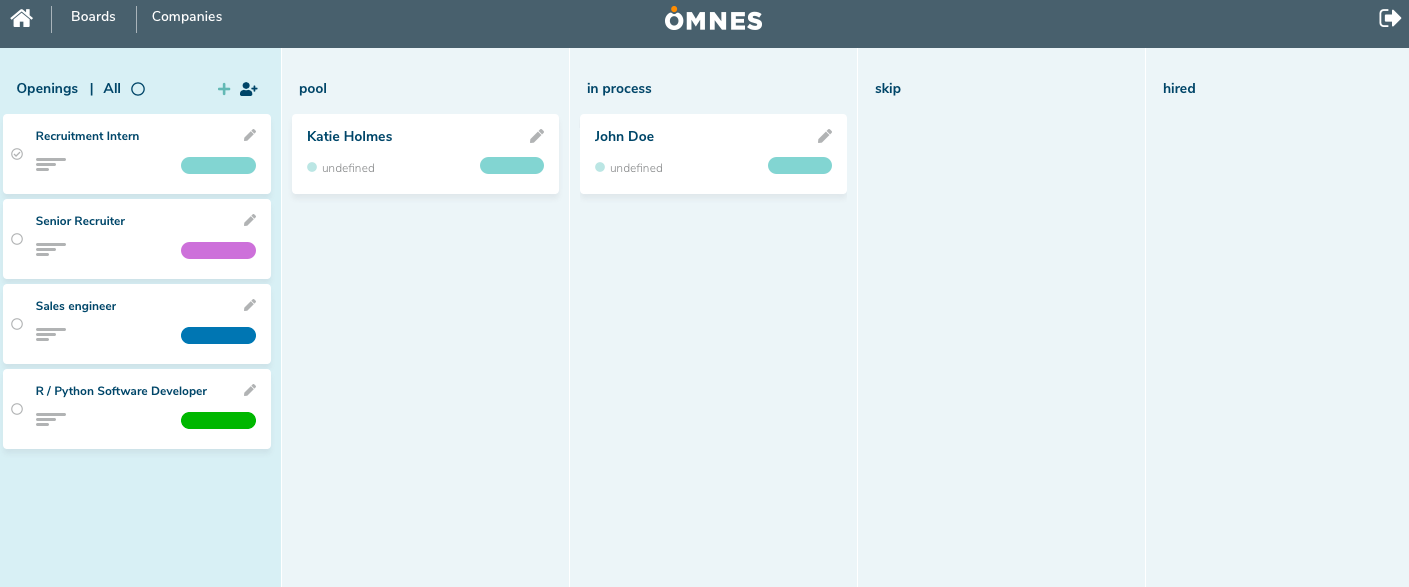 Arrange an effective onboarding program
It is known that more than 30 percent of newly employed candidates have left a position within the first six months.
The main reason behind it is the poorly conducted onboarding process. A successful hiring process doesn't end with signing a contract. What follows constitutes another essential part of recruiters' and hiring managers' achievements.
Excellent onboarding programs support the employees and help them familiarise themselves with the company's culture. New hires need opportunities to get properly introduced to their colleagues and managers. The onboarding experience should include enabling employees to connect with more experienced colleagues and become part of the team.
A carefully planned and personalized onboarding process improves the employee experience, lowers the turnover rate, impacts the employee performance, engagement, and the outcome, enhancing the company's reputation and financial gains.
Create mentorship programs
It isn't uncommon for employees to feel sort of lost during the first couple of days within a new working environment. They frequently need extra encouragement to ask questions and interact with team leaders.
Appointing mentors can help new hires understand their duties, responsibilities, and objectives quickly, ultimately leading to more straightforward communication. Newly hired employees will start to feel free to exchange ideas and become more engaged. Assigning a mentor can also help employees connect with colleagues.
Conduct employee surveys
Like we mentioned during the initial defining stage – feedback is everything. The most valuable insights on employee experience a company could possibly obtain come from the employees themselves.
Conducting surveys among employees will help you analyze domains inside your workplace that are doing well. The results should also showcase which areas need improvement. Asking for feedback shows the employees that their perception and notions are worthy to their employer.
Companies can run various types of surveys to reveal multiple qualities of the organization. These types of surveys can include onboarding surveys, engagement surveys, stay interviews, etc.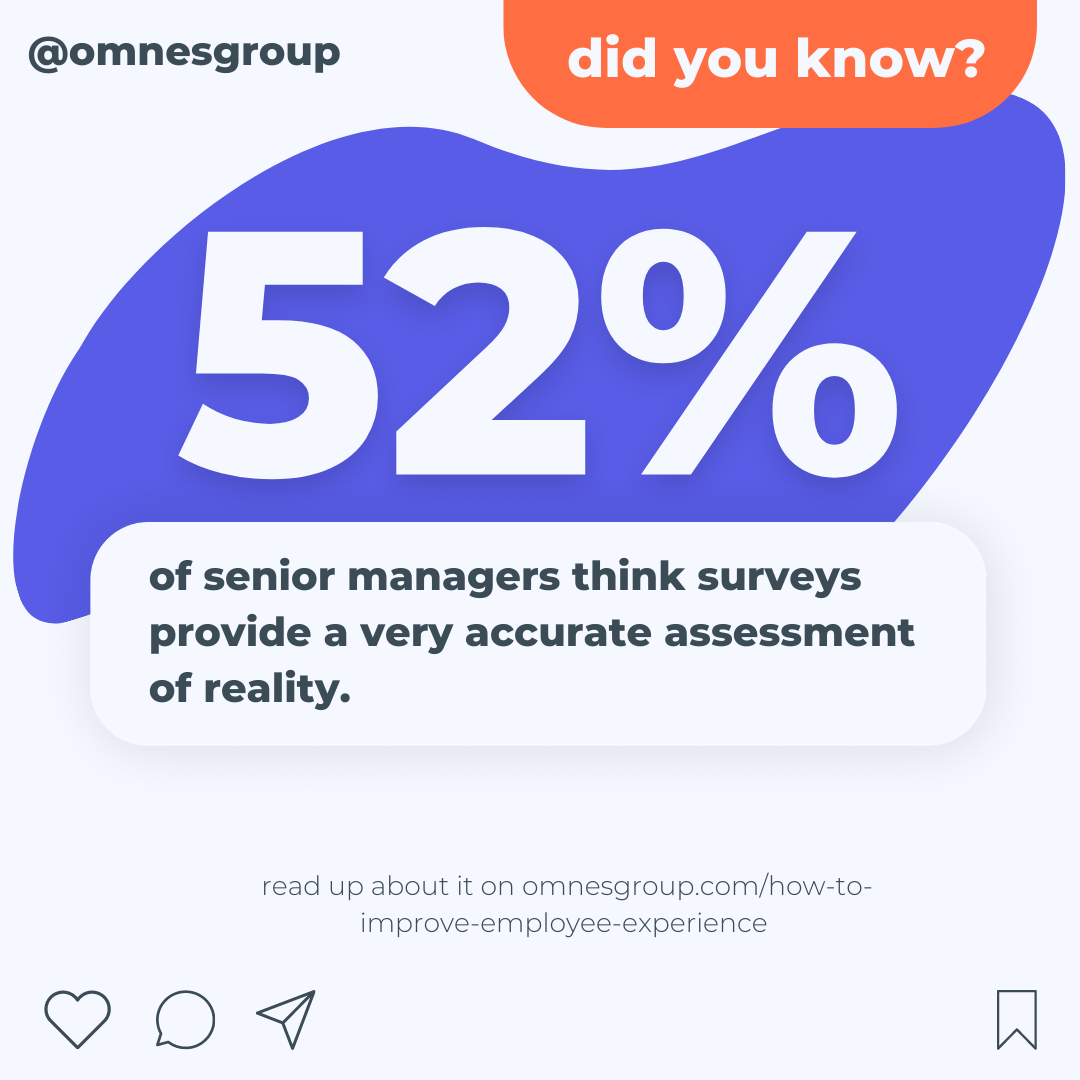 Organize performance reviews
The nature and principal idea of conducting performance reviews is to help employees learn how to promote their careers.
Performance reviews represent an integral part of producing a positive employee experience, and conducting performance reviews annually isn't sufficient.
Employees prefer continuous feedback that contributes to their short-term accomplishments as well. They need leaders to look into their more frequently, which will help them grow their skills and mastery gradually.
Conducting assessment programs regularly can be advantageous for both the employer and employees.
Enhance communication
Transparent communication decreases disagreements, reduces misunderstandings, and easily resolves conflicts among colleagues. Taking care of communication within an organization plays a major part in employee engagement too.
A company that takes care of this aspect can expect more satisfied and more loyal employees as a result. Management and team leaders should lead by example – they must strive to set a standard by being honest, open, and constructive at all times.
Show appreciation to employees
Appreciated and recognized employees feel great about themselves. Acknowledgment makes them think that they're truly making a difference and doing the good work. The positive vibes from being appreciated make employees want to contribute more and remain within their current organization, where they will advance and develop their potential.
Recognition and appreciation make the entire employee lifecycle pleasant, prolific, memorable, and unique.

Pay attention to the physical working environment
It is usually assumed that employees who are more content with their physical working environment are more likely to produce more favorable outcomes. The overall working conditions affect employees' mood and productivity.
In some cases, it is unavoidable to think about these details, especially when the employees need high-quality equipment as a necessary means to fulfill their daily duties thoroughly. Poor working conditions and inadequate space utilization affect employee experience negatively.
Flexibility & Remote work
While we're talking about the physical working environment and overall working conditions, we can't neglect the fact that most employees prefer (occasional or permanent) a chance to enjoy the comfort of their chosen environment.
Yes, remote work, even when it is possible to practice this type of work from time to time, causes employee happiness, and contributes to obtaining improved employee experience. Flexible working hours and the opportunity to work remotely are largely appreciated among employees.
Not only would they feel more comfortable and more likely to have a better life-work balance, but employees will also be under the impression that they are trustworthy and reliable.
Employee experience has immense significance for every thriving company. Make sure to take all of the necessary steps to ensure employees are satisfied & motivated. Listen to their needs and always strive to act accordingly.