Engaging employees will skyrocket your profits! According to studies, motivated workers drive 23% more gains. But, aside from making big bucks, there are countless other perks to look forward to. So, start working on employee engagement – now! One way is by learning how to set OKRs to boost your results. Here's a spoiler: it's not hard at all! Just be sure to follow these tested tips.
Why do you absolutely need to learn about OKRs?
It's not only about HR and recruitment. Learning how to set OKRs to boost your employee engagement is a full-on business matter. And as we know, the world of (today's) businesses is packed with terms, jargon, and abbreviations. This one's vital, though. And it stands for objectives and key results. But let's scratch a bit more under the surface. What are OKRs designed to do?
In short, they represent an effective goal-setting methodology. Later on, you'd assess and measure those goals. So, this framework combines the aims you want to reach with the key results you'll use to estimate your gains.
Now, why will you want to rely on this framework? It's simple. Studies show that only 26% of employees have a clear understanding of their roles, impact, and objectives. However, once you focus on setting a big-picture goal, you'll see a quick spike in employees' motivation, performance, and overall satisfaction. That way, you can work your way toward improved employee experience & a company-wide enhancement.
💡 Must-know: How is OKR different from KPI?
Both OKRs and KPIs are acronyms (nearly) everyone has heard of. Still, they feel somewhat interchangeable – particularly to those who are new to these fields and terms. While they do share a few striking similarities, they're also different in more than one essential way. Here's the first point to grasp: KPIs (or Key Performance Indicators) are meant to help teams keep track of their performance within specific actions, tasks, and projects. Meanwhile, OKRs are used for setting and achieving goals, making them more far-reaching and universal.
So, if you're just getting ready to learn the basic stuff about these short expressions (and their impact on your team), be sure to start with setting an OKR or two. It's the easier way to get things going and build up your progress.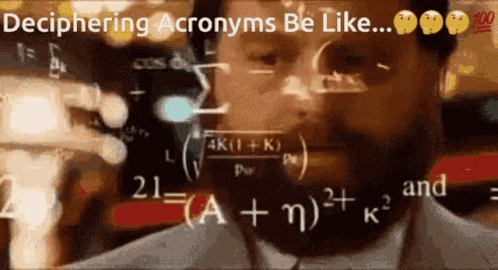 How to set OKRs: Learn to write them & achieve the best results
So, how do you set effective OKRs? First of all, it should be a collaborative process. So, it's best to start by having a goal conversation with your team. Ask them about the top three things they think should be done during the next three months. Then, let them elaborate on these things. It's vital to spark inspiration, aside from setting goals.
Once you've agreed on what & why draft your mutual thoughts and plans. Share the roadmap with the rest of the team and encourage them to add suggestions. Brainstorm and debate the key results for each objective afterward.
Remember – objectives are measured by key results. And everyone should participate in the process (and progress).
Stick to the formula: Simple + specific + measurable
Start by setting a specific timeframe and then concentrate on aims you know you can reach within it. Here's an issue that has to be addressed – countless employees miss the point. They think they must contribute to every department's goal and, as a consequence, spread themselves: too much + too thin. To avoid this, prioritize your objectives. Do so according to what the business needs most. And remember, there's no magic formula to determine how many objectives you should set. It depends on their type and complexity, the time at your disposal, and available tools and resources.
Now, when setting OKRs, strive to figure out various ways you can reach the end result. Outline your entire plan and roadmap to be more specific and focused on how to achieve your objective. For each key result, think about how you can evaluate performance. The more clear and detailed you are, the more precise your expectations will be. Concise targets mean you'll know just what you need to complete your plans.
Prepare to go about multiple levels: It's (not) a cascade!
Cascading your objectives is one way to go about things. But, it can sometimes backfire. So, those who reach for this method should stick to the tested pattern. For instance, you could wonder how an office assistant in a tech company can contribute to the success of the app their development team is building. The milestones are probably unrelated to their role. Well, it seems like the only solution is to cascade the aims from a company-wide level to the department level and lastly to an individual level.
❗ However, if all your plans fit into a parent/child tree, all the teams and employees will most likely lack creative thinking and innovative approaches to problem-solving. Also, they'll avoid taking chances or showing initiative. So, if you want to stay clear of these problems, you can set OKRs through a bottom-up process. In other words – not all objectives need to be company-level.
It is best to design a process where all teams feel free to create their OKRs. Then, they will challenge other teams across the firm to ensure they're focused on the correct tasks and priorities.
Make it manageable: Break the big picture into several mini-goals
Your key results should represent the ultimate idea you all strive to achieve. However, to make it more manageable, it's best to break it down into various mini-goals. Each of them should depict a specific milestone. And this approach works perfectly because if your objectives are too wide-ranging, it's common to lose focus and get lost. Smaller steps will help you keep your eyes on the prize.
⚠️ Once again, there's no silver bullet here. You'll just have to figure out how many moves and milestones suit your team + your needs.
The ultimate engagement booster: Celebrate success
Last but definitely not least – you absolutely must reward & recognize people and their good work. So, don't fail to celebrate a milestone that has been reached. Any type of positive reinforcement will help you maintain a healthy and productive environment. But don't even wait until everything's wrapped up to recognize someone's effort. On the contrary, acknowledge incremental progress too. Sometimes, the best encouragement comes from transparency. Check if your teammates are willing to share their OKRs publicly. By doing so, it's easy to create an effective support system between people.
OKR for employee retention & engagement
Engaging employees and letting them see the true value of their good work is paramount. Their motivation and commitment will influence the company's success in each essential field. First of all, recruitment and hiring will get a whole lot easier. Satisfied and dedicated employees will spread the good word & give some extra refinement to the candidate experience. But that's not all. Engaged workers grant their firm a competitive advantage and secure higher profits.
And by writing effective OKRs for employee retention & engagement, you will ensure a transparent decision-making, aligned goals, and that everyone plays a part in the company's advancements and growth.
How do OKRs help you with engaging & retaining the best people?
This mission always has the same basic ground – giving employees a sense of purpose. That's the main idea and the ultimate goal you should pursue. That being said, OKRs must be open to everyone & the whole squad ought to be invited to participate. Now, here's what you'll get:
Team members will know what you're striving for instead of just finishing one task after another; That way, you'll dodge the primary motivation killer, which is being aimless,
Everyone will have access to all the objectives set for the cycle: at any time! By making a progress chart visible, you will keep everyone in the loop, help them understand their assignments, and see the big picture,
You'll experience the massive perks of peer feedback; Sharing ideas and knowledge and speaking out about issues and all concerns will stimulate teamwork and help all members amplify their skills.
Finally, people will want to stay involved. Here's the formula to go by: the managers and team leaders should dedicate their time to setting strategic objectives. Then, employees should break those high-level goals down into manageable OKRs.
Employee engagement OKR examples
Now, here's the part where HRs absolutely should tune in. How do you write good OKRs that can boost employee engagement and help you out with retention rates? Here's a template you can use as your guide if your objective is to build up motivation:
Key result 1: Increased employee engagement score from 70% to 85%
Key result 2: Reduced number of issues from 5 to 1 per month
Key result 3: 100% of employees received feedback this quarter
To complete your work, use surveys (those that tap into the area of company culture too), identify the main two elements for improvement and suggest five changes that will impact the workplace positively, adding to employees' satisfaction and commitment. And finally, don't fail to hold stay interviews with team members. Set yourself an OKR for it as well. So, if you're part of a large organization, meet up with ten employees per quarter.
❓ The basic questions for each stage and cycle
What went easily and according to plan?
What do you think were our top qualities?
What can we enhance?
When did things go wrong? Which ones? Do you know why?
What have we learned from those mistakes?
Is there an alternative approach that we should have taken?
What was the most challenging part? How did you crush those obstacles?
Did you need any extra support?
Do you think that you'll ask for a similar kind of support in the future?
Use this guide and learn how to set OKRs quickly
Learning how to set OKRs will certainly help you out with employee satisfaction, engagement, and retention. This simple guide will help you get started. Just remember the key points – work it out with your team, keep it simple, and focus on the whys & hows instead of just what needs to be done. 🔍 Finally, here's the best way to boost motivation and keep your top talent in the company – it all starts with hiring. So, if you want to meet the most skilled and suitable candidates who will reinforce your team, talk to us.