One of the most valuable indications of progress is your organization's growth, not only in terms of income or the increased number of clients you have obtained but also in the number of employees. In a competitive tech talent market, retaining skilled employees is of ultimate interest. Employee retention illustrates the number of employees a company retains during a specific period. Businesses with higher retention rates often have more content and more accomplished employees. Listening to employees about their motivation regularly is crucial in getting a competitive advantage in today's talent market and employee retention. In this article, we will review the most efficient strategies to retain employees.
The importance of employee retention
Tech recruitment and retention issues and impediments are among the critical challenges many employers and HR teams encounter. The expenses connected to an unproductive retention strategy and high employee turnover rates are gigantic. Other disadvantages of employee turnover are decreased productivity, minimized employee engagement, higher training costs, and the impact on company culture. However, organizations that focus on employee retention have better results and numerous gains. Enhanced performance, more powerful employee assurance, and refined quality of work indicate a healthy working environment and good care of the employees.
Focusing on employee retention, companies will preserve talented, active, and inspired employees who genuinely want to be a part of the company and contribute to its overall success.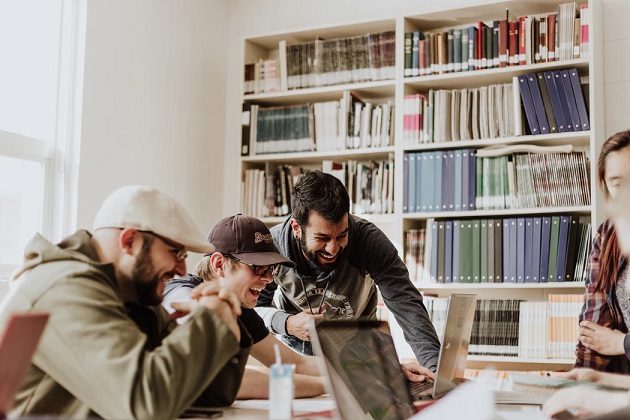 Benefits of having an efficient employee retention strategy
Improved recruitment process and better outcomes − Implementing an effective retention strategy should commence during the recruitment process.
Employer brand – Satisfied employees are the most credible source of information and the best ally in building an employer brand; their success stories and testimonials are an important asset in the recruitment process.
Lower employee turnover rates − A well-thought-out retention strategy helps manage employee turnover and draw top talent. Keeping a valuable employee means preserving particular skills and knowledge within the organization.
Reduced costs − A proven retention strategy minimizes costs related to losing an employee and recruiting and hiring a new one; it diminishes the company's expenses while the position is vacant.
Increased revenue – Employee satisfaction and retention drive excellent results, which causes client and user satisfaction, and substantially raises financial gains.
Time-saving – Recruiting and hiring new employees can be time-consuming; Even if you have created the perfect recruitment funnel and gathered all of the necessary tools to shorten the hiring process, recruiting tech talent still requires a lot of time and dedication.
Increased productivity − Employee retention is directly associated with a positive employee experience, which leads to an increase in employee engagement, and drives more productivity and faster results.
Raised morale and better teamwork − Employees who like what they do and the environment they work in are more likely to remain employed within their company over a more extended period.
Efficient employee retention strategies
Raising employee retention helps lessen or abolish the most critical struggles companies could face. Financial remuneration is still one of the fundamental criteria candidates use when choosing a potential employer. Employees feel the same way, and they require adequate compensation for their knowledge and efforts. However, competitive salaries are not the sole reason employees remain loyal to a company and are not the only way to entice skillful tech specialists.
Tech talent is drawn by several other perks, such as flexible working hours, remote work, exciting projects, the opportunity to work with innovative technologies, career advancements, training, and the right work-life balance.
So, if you are planning on attracting, hiring, and retaining tech professionals, you should focus on these key areas:
Salary and benefits
Performance-based rewards
Fresh technologies
Career development opportunities
Flexible and healthy work environment
Company culture
Clear objectives and precise work scope
Valuable and timely feedback
Appreciation and listening to their needs
Employee retention strategy starts during the recruitment process
Understanding the role of recruitment in employee retention is crucial. A successful retention strategy starts right from the first interaction with a candidate. Recruiters' approach and the way they showcase the company has a tremendous influence on what comes next. Employee satisfaction and retention begin by knowing the aspects of culture and values your company wishes to emphasize.
The correct way to identify a hiring need and act accordingly by carefully defining roles and responsibilities enable candidates to be well-informed and grasp whether the company and the open position suit them. The recruitment process and all activities related to it need to be thoughtfully planned. Positive candidate experience can turn into a positive employee experience over time, and it represents a stable way toward better retention rates and more high-grade results. Being honest, transparent, and respecting candidates' needs, inclinations, and their time can lead to creating lengthy collaborations. Recruiters are the ones who take charge of the first impression and should build a solid ground for future success.
Hiring the right candidate
Properly conducted hiring process ensures employee retention. Hiring a suitable candidate lowers the chances of them leaving the company and reduces the employee turnover rate. Knowing your exact expectations, hard skills and soft skills you need, separating nice-to-haves from must-haves, and structuring the entire recruiting process to match the company's needs and lead to positive candidates experience represent a correct way of building a retention strategy. Avoiding hiring mistakes, spotting the red flags, and accurately estimating candidates is the foremost step towards a high retention rate. Thoroughgoing interviews and back-ground checking can do the trick. However, those interviews must not be too lengthy, obsolete, repetitive, or demanding.
Technical interviews, in particular, should be precise and meticulously structured and managed. Interviewers should prepare the technical assessments in such a way to collect the relevant insights relatively quickly and without including unnecessary time-consuming tasks. Recruiters who conduct initial screening should personalize their questions and give candidates a chance to speak their minds and discuss previous experiences. Getting to know the potential employee, their main motivation, interests, and career goals guarantees a good start and leads to a positive experience for both sides.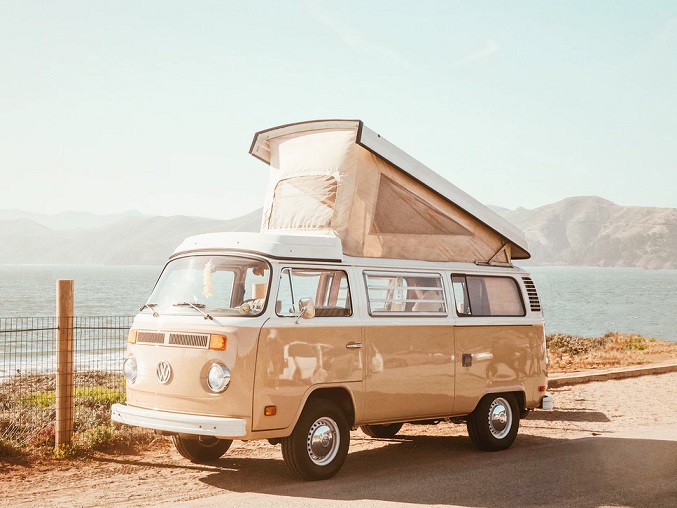 Flexibility is the key to retaining employees
The workplace has evolved. We are witnessing the global urge to use technology in a workplace, which has countless perks for both employees and their employers. Tech talents and anyone who doesn't need much more than a functional device and WiFi connection to perform their daily duties are familiar with the conveniences of remote work. Software engineers and developers love to work remotely. According to basically every survey conducted over the past few years, they named remote work as one of the three principal benefits they need.
Tech companies that advocate remote work are more likely to attract top talent immediately. Even if they offer work from home only occasionally. Working hours and daily schedules also play a significant role in employee satisfaction. Flexible working hours and adjustable time-table produce a better work-life balance, which results in better productivity, motivation, and employee satisfaction. It is even proven that remote employees are healthier. Every company should assess its needs and prospects and create a schedule accordingly while keeping employee happiness in mind.
Tech stack
There's no room for doubts when it comes to the significance of technical viewpoints and employee retention. While looking for a new job, tech talent examines the company's projects and every piece of information they can get a hold of regarding the programming languages and frameworks they would use if they're hired. The truth is – most software engineers and developers prioritize tech stack from the moment they hear about the job opening. So, it is not hard to grasp how much of an influence these aspects, tools, technologies, and innovativeness have on employee retention. Candidate experience and employee experience are both optimized with the right tech stack.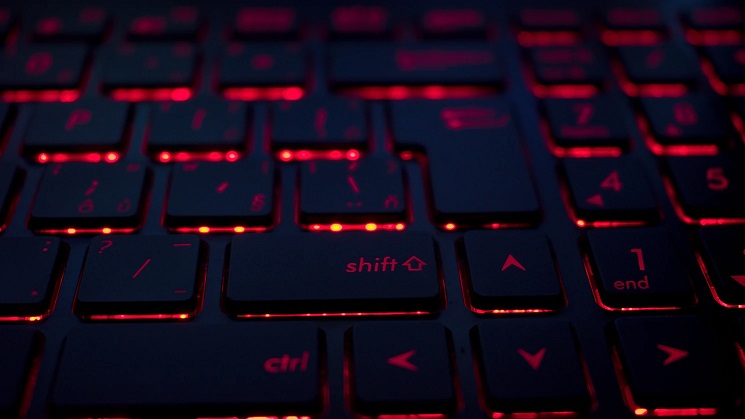 Communication and retention
Excellent communication doesn't only feel great; it also grants results. Effective communication within a company is core to building healthy connections and completing major tasks and projects smoothly. Communication is essential for employee retention. Employees need to feel seen and heard. They should, at all times, feel appreciated. Great communication in a workplace starts by building mutual trust.
The next logical step is to establish some routines that boost productivity and enhance collaboration among team members. Proposing one on one meetings and chats from time to time might be a great idea, and it could keep everyone in the loop. Determining precise roles and responsibilities helps employees understand their scope of work and priorities. Assigning particular tasks should be accompanied by providing clear instructions, explanations, deadlines, and other mandatory info. Knowing about someone's strengths and weaknesses builds firm bonds and allows team members to help each other out and learn from one another.
These are some ways to encourage employees to exchange ideas, opinions, and be honest and transparent. Every company should set their goals and strive to achieve them, and communication goals are no exception. Working toward them ensures a higher retention rate and a better work atmosphere.
Feedback and performance reviews
Clear, objective, and constructive feedback represents a major part of building healthy, productive, and straightforward communication in the workplace. Feedback is based on active listening, analyzing the efforts and results, and examining possible solutions to boost performance. It encourages everyone to improve their ways and outcomes. Guiding the employees toward their optimal results and increasing their knowledge gives their tries and work extra value. The employees would feel appreciated, motivated, and supported, and they will have the chance to continuously improve their skills and experience.
Positive and negative feedback is an integral part of a performance review. You can also call it performance appraisal or performance evaluation, but whatever you choose to name it, conducting it unquestionably leads to better results and happier employees. Performance reviews help each side gather ideas and become more familiar with the domains that require correction and advancement. These evaluations can represent one of the most useful mechanisms for developing an employee's journey within a company.
Education and training
Focusing on education and providing training to employees is the answer to higher retention rates. A dedication to continuous learning and practice is an investment in employees' worth and long-term satisfaction. New knowledge and insights help them with their career goals and advancements. It also impacts the company positively. Learning opportunities and broadening skillsets make employees feel content and accomplished. New technical skill sets are in demand, and tech specialists' roles are evolving at a rapidly increasing pace. Limiting the employee by offering a career path that doesn't have much room to grow causes tech talent to leave.
Salary and benefits
What a company can provide to its employees must be equivalent to other similar businesses. Salaries and benefits are vital for employee retention. Everything must not revolve around the money alone. Nevertheless, employers mustn't neglect this aspect. As for benefits, they can go far beyond healthcare coverage. Employee retention strategy should rely on offering the right benefits from the employees' perspective. Employers should get familiar with their staff needs, requirements, and preferences. In addition to getting to know the employees and their necessities and expectations, companies should always stay well-informed about the market and the industry they are part of. Competitive salaries and good benefits packages improve employee retention.
Company culture
Workplace culture undoubtedly influences employee retention. The way things are done, the sum of methods and principles, values and vision, and the overall sensation an employee obtains while working with a company reflect the company culture. Defining what an excellent company culture stands for is far too complex. These values and internal relations, opinions, and methodologies are notably subjective. The only sure thing is that a healthy and stable workplace culture requires and also produces an efficient employee retention strategy. These two go hand in hand.
Candidates should grab hold of the information related to company culture and state of affairs during the hiring process. A clear set of values represent the essence of good company culture. Candidates can learn more about it from recruiters. Once they accept the job offer and start to work within a company, the culture will have a colossal impact on their satisfaction and engagement. Company values make a difference and make the employees feel more relevant and estimable. Working constantly on building and improving company culture leads to better employee retention rates.