All About Tech Recruitment breakdown:
Discovering and attracting excellent employees is never simple. And tech recruitment, especially, represents a challenging task. Recruiting tech talent comes with multiple hurdles for HR specialists and recruiters.
If you aspire to draw the best software engineers and other tech professionals out there, first, you have to look for them in the right places. Secondly, tech recruitment requires a captivating approach and presenting candidates with an accurate portrayal of your company culture.
Tech Recruitment: Tips, facts, and Strategies
One of the most consequential hassles that tech recruiters encounter is not knowing for sure where to look for suitable candidates. Popular social media channels and professional networks do not always represent the most practical solution for high-demand positions.
Determining the most valuable channels and commencing to create a connection with potential candidates is only the beginning of the recruitment process. These are some of the fundamental steps toward building an efficient tech recruitment strategy.
There are various useful techniques to approach tech talent. Today, we will discuss everything you need to know about tech recruitment.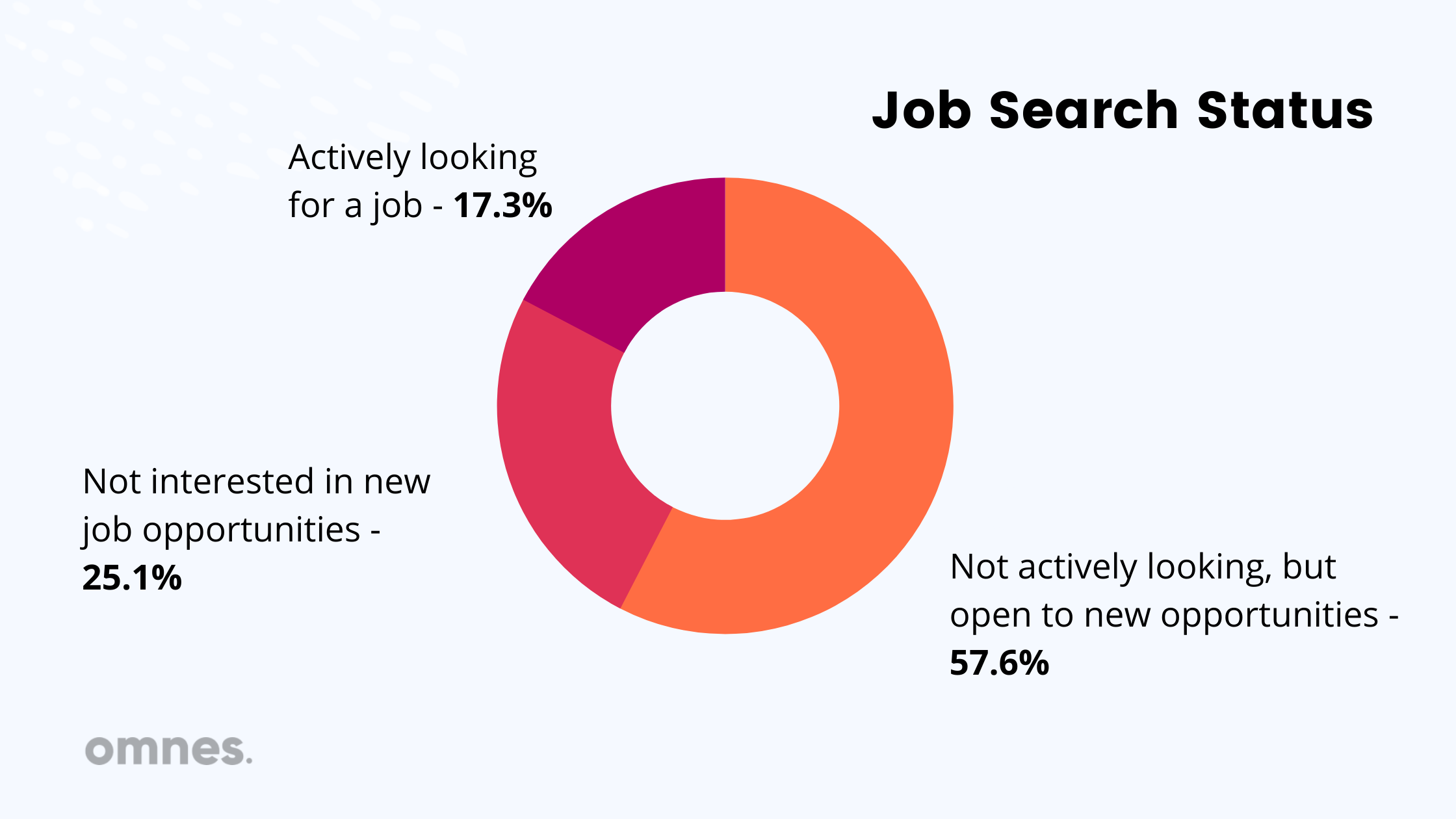 Why is finding tech talent hard?
The prime reason that makes finding and attracting qualified tech talent difficult is the global deficit of candidates with particular skillsets and knowledge.
Every recruiter knows that there's a tech talent shortage. According to Monster, this shortage might be even more significant than recruiters expected. Let's have a look at the stats.
There is a substantial tech talent shortage in the US.
Researchers have predicted that by 2020 in the US, there will be more than a million open tech positions with no qualified college graduates to fill them all. It seems that these prognoses came true.
The US's current tech unemployment rate is under 3.7%. In addition to it, it is known that software engineers' roles are at the top of the most troublesome to fill positions in the US. And the situation does not differ in most of the European countries. There is a lack of tech specialists in Europe as well.
As claimed by some research, hardly more than 10% of UK tech companies don't expect to face a shortage of highly-skilled technology professionals during the next year. Finland, Sweden, and Denmark share the same problem. Software engineers are needed in their area too.
Even though the stats don't seem promising for the tech companies' future, there is some great news about recruiting tech talent.
A bit over one year ago, Stack Overflow conducted the world's most extensive and most complete developer survey. In this thorough examination, they surveyed nearly 90,000 developers worldwide regarding their job-seeking state and inclinations.
The results of the survey suggest that only 16% of developers are actively looking for new employment. Still, a remarkable percentage of developers are interested in hearing about new job opportunities. 75% of surveyed tech talent stated that they are open to hearing new proposals.
Recruiters, prepare to perfect your approach and make sure to create an attention-grabbing yet realistic and honest pitch.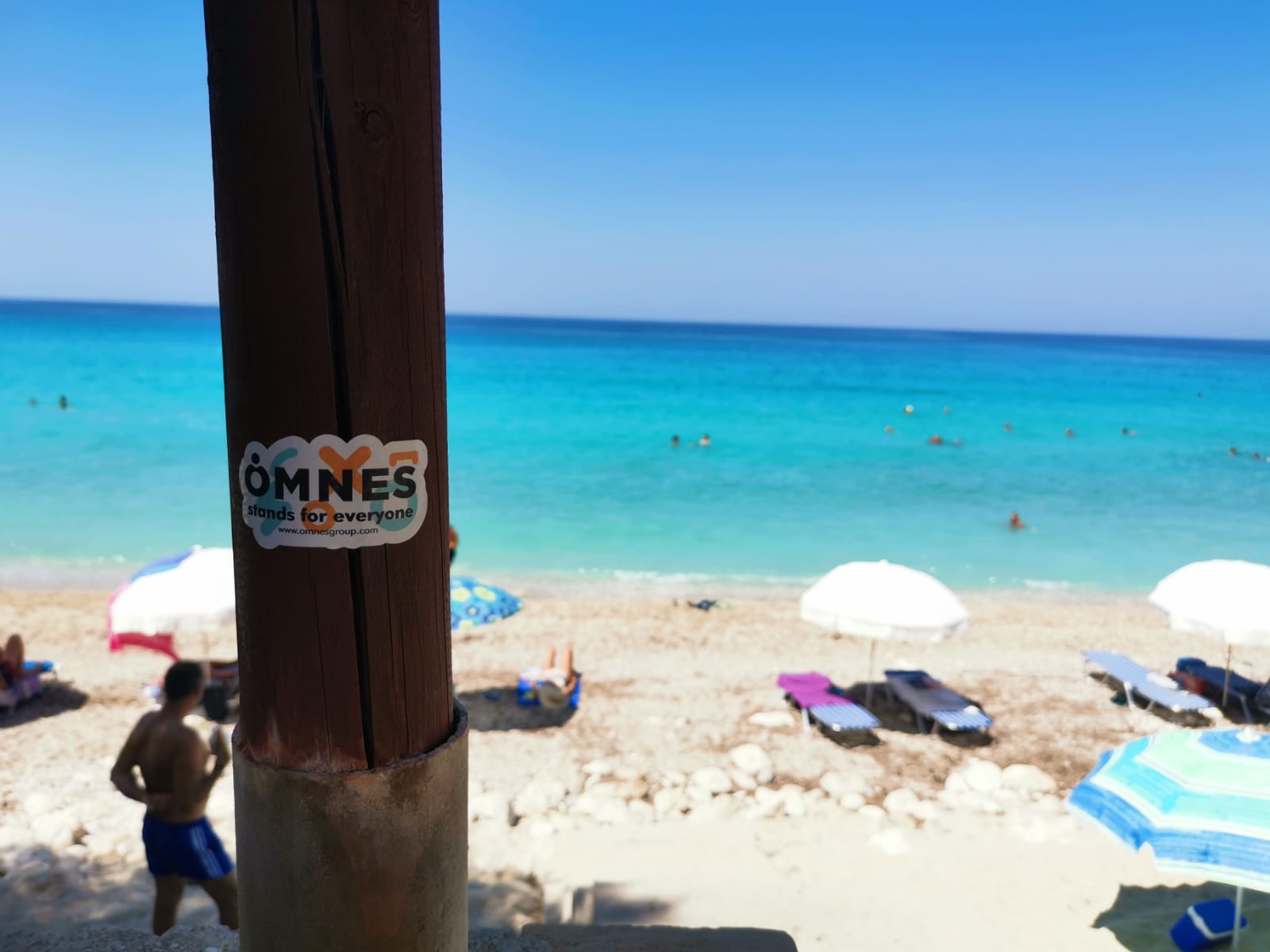 Remote Developers from Europe
Software developers and other tech specialists simply love to work remotely. This type of employment has numerous advantages for the employees and employers. Hiring remote developers from Europe is not a piece of cake and it does require time, dedication, market knowledge, and familiarity with the local communities. However, it drives positive results and affects the company's performance, productivity, morale, and budget beneficially.
Hiring remote developers lowers the turnover rate, improves employee retention, leads to a better employee experience, and reduces costs. Tech specialists from Eastern and Southern Europe are superbly qualified. They have all-around virtuosity and consistently keep up with the latest trends. Balkans peninsula is a phenomenal area for building a remote development team.
Besides outstanding technical skills, most developers from Europe possess excellent English skills. Basically, every tech expert from the Balkans has experience in collaborating with international clients, specifically with the US companies.
Hiring tech talent remotely is plausibly one of the most effective ways of obtaining the most qualified employees. Remote positions erase the borderlines and offer the largest talent pool. Remote workers are proven to be happier, more motivated, more productive, and more loyal. Hiring developers and other tech specialists remotely influences the employee retention rate.
Tech Recruitment Strategy
Before recruiters start to look for the most suitable candidates, their clients or employers must be in the clear regarding the open positions. Companies should commence by identifying their hiring needs correctly.
Once all of the essential information regarding the role is covered, companies should communicate the aims, requirements, needed experience and knowledge, tech-stack, and overall working conditions and benefits with their recruiters.
The key points to successful tech recruiting include:
Understanding the position
Understanding tech talent
Improving interview process
Using the recruitment tools correctly
Building an online presence and having a social media recruitment strategy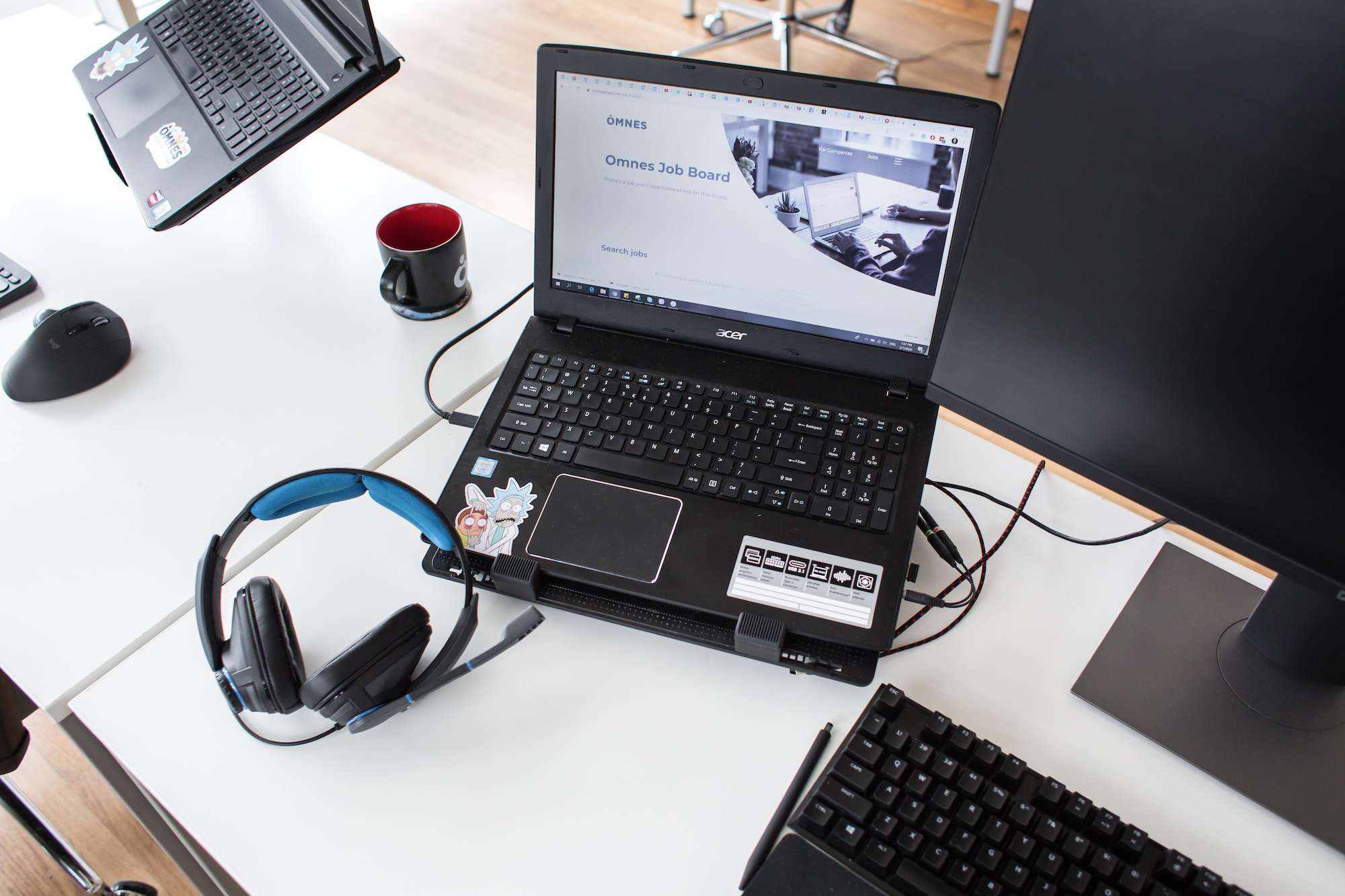 Understanding the position
One of the obstacles that keep coming up and prolonging the hiring process is often the lack of understanding. Many recruiters and HR personnel struggle to fully understand the tech position they are working on. This issue is oftentimes caused by the shortage of information and the necessary clarifications.
Having in mind that the majority of recruiters don't have a technical background, companies must strive to be as precise and transparent as possible, so that the recruitment specialists can entirely comprehend the role they should source candidates for. Technical skills and experience must be presented to the recruiters clearly.
Job description
Recruiters should be able to rely on the job description while looking for tech candidates. Job seekers and other tech talents should also learn from the JD and obtain a clear insight into the open position. Preparing a captivating job description is vital to helping businesses draw adequate candidates.
A job description accurately indicates the responsibilities and competencies expected from a candidate and helps companies make an outstanding first impression. A well-written job description must contain job title, job overview and mission, primary job duties and responsibilities, required and favored qualifications, and benefits. When writing, you should keep in mind that each section of a job description has a particular purpose to fulfill.
Understanding tech talent
Finding, attracting, and hiring the most skilled and reliable tech talent can't happen without understanding their aims, points of view, and aspirations. As we said, the recruitment process must start from the top. The first thing is first – hiring managers should know what their ideal candidate is like.
The next thing to wrap your mind around is finding out what could make tech talent mark a position as compelling in a split of a second.
What drives and motivates them the most, and what represents a certain deal-breaker?
According to Stack Overflow, here's what recruiters can count on:
Remuneration and benefits are usually the number one factor to label a company as satisfactory. The survey shows that tech specialists, in general, are more focused on the salary range and performance bonuses than on some other benefits.
Specific tools and technologies are the next essential reason to consider or dismiss a job opportunity.
Recruiters who genuinely aim to build a stable connection with tech candidates must learn how to speak their language. Recruiting tech talent successfully doesn't imply recruiters' obligation to write code. However, recruiters should possess some technical knowledge and ameliorate their skills continuously.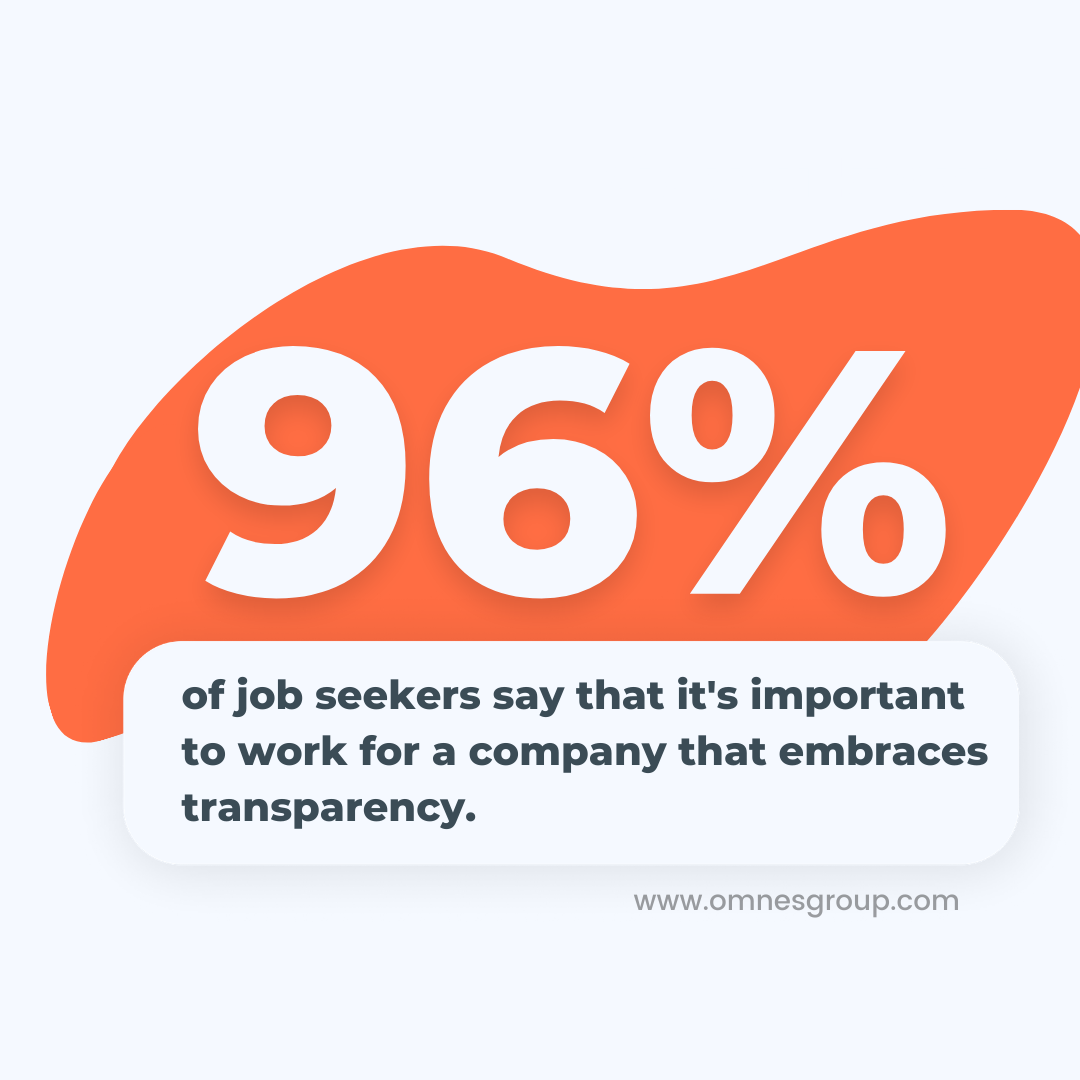 Improving interview process
The interviewing process should be kept as simple and effective. To be honest, most tech specialists strongly dislike this particular part of the hiring process. Keeping interviews efficient and less time-consuming benefits both the company and candidates. A smooth interviewing process leads to better candidate experience.
The recruitment and hiring processes should be built in such a way to include fewer interviews only with the most suitable candidates.
Skill-assessment should be brief and applicable
Nothing will make tech talent run for the hills in the middle of the hiring process like pen and paper tasks, whiteboard interviews, and irrelevant questions that pop out during the process. Companies should change the outdated and obsolete practices that only waste everyone's time and drive negative comments solely.
Developers are usually ready to invest their time in a pre-employment evaluation. Technical interviews are inescapable, but it is up to employers and their hiring teams to keep them sleek and worthwhile.
The correct usage of the recruitment tools
The recruitment tools are a valuable asset that eases the hiring process and help recruiters avoid mistakes and misunderstandings with candidates. Today, every recruiter knows the significance of these tools.
Some recruitment tools serve to track the applicants' progress, some for internal collaboration and management, and some are used while sourcing candidates. Companies should start exploring these tools by picking a fitting Applicant Tracking System (ATS), which has always represented a core technology for HR specialists.
Every recruitment tool has a specific purpose and goals to pursue. Even though all of them have some unique and interesting functionalities, not every tool suits every company. Before choosing a recruitment tool, make sure to inspect your hiring needs and plans thoroughly.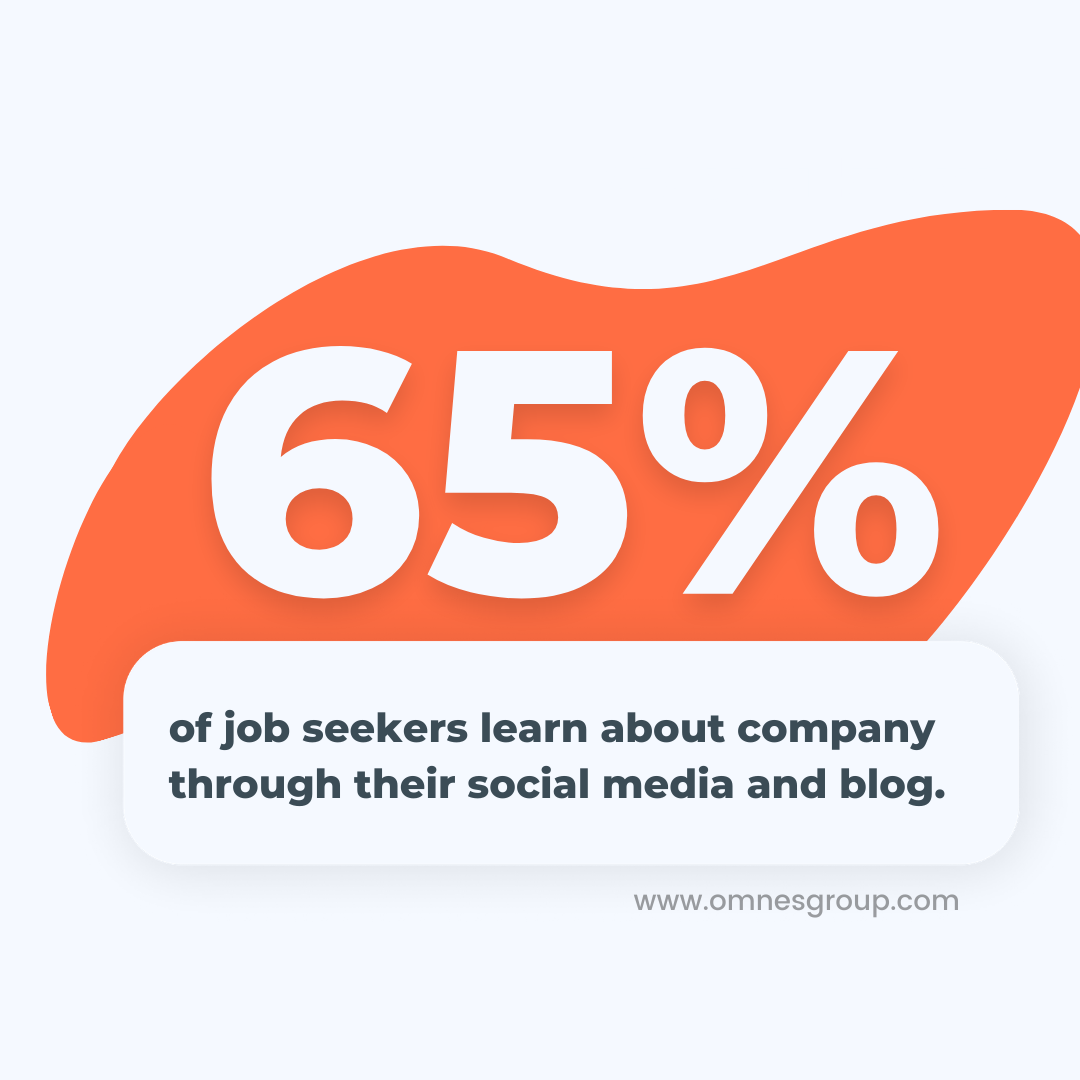 Online presence and Social media recruiting
Every tech company must pay attention to its online presence. Their website must contain all of the relevant information and should seem inviting and candidate-oriented. All content should be optimized to suit the target audience.
In addition to the website, companies rely on their social media pages. Facebook, Twitter, and LinkedIn are among the most frequently used social media channels and can play a significant role in social media recruiting. Instagram can also represent a powerful asset in building a company's online presence, brand, and creating a recruiting strategy.
Employer branding
Employer branding can be defined as a business identity. It helps companies stand out and attract candidates who are searching for jobs. Positioning a company as the employer of choice to a target group of potential candidates promotes the recruitment efforts and increases the chances of finding a suitable candidate shortly.
The employer brand is constructed based on all touchpoints a company has with candidates and current employees. Knowing this, the bond between recruiting and employer brand is evident. The company's identity and the way candidates describe their experience with it affect hiring long-term.
Organizing live and online events
One of the most prominent ways to entice tech talent is by organizing engaging tech events.
These events represent an excellent possibility for employers to meet potential candidates and demonstrate company culture.
Online and live events are prevalent among tech talent because they offer tech talent an opportunity to meet each other, connect with like-minded people, learn and share ideas, and have fun while doing so.
Online events have the potential to draw a more massive audience and reach out to international tech talent.