What is Recruitment?
Recruitment represents a vital part of the Human Resource (HR) Management. The term Recruitment refers to the process of finding, contacting and attracting, interviewing, selecting, hiring, and onboarding employees. It involves every step between identifying a hiring necessity to successfully fulfilling it.
Recruitment can be a responsibility of a range of workers, depending on the organization itself. Large companies sometimes dedicate Recruitment to entire teams, while some smaller companies have only one recruiter on board. In some cases, the Hiring Manager is the single person responsible for recruiting.
Almost all companies recruit candidates through advertisements, job boards, and social media.
Many companies use recruiting software for more efficient sourcing and hiring.
The end game is to find&hire the most suitable candidate and manage the entire Recruitment and hiring process timely and in a cost-effective manner.
Also, many organizations outsource recruiting to external firms.
What is a Recruitment Agency?
Recruitment agencies (or Staffing agencies) are outside firms who find candidates for employers while following thair requirements, needs, and values. A Recruitment Agency is an intermediary between a company that's hiring and candidates. Its principal role is to find the most qualified candidates for a job opening in their clients' organization.
Every hiring process has its lifecycle. Recruiting, hiring, and onboarding new employees can get complicated or time-consuming when done internally, which is why numerous companies choose to collaborate with outside Recruitment teams.
Employers assign finding fitting candidates for vacant positions within their organizations to these agencies to save time and money. Also, Staffing agencies are usually accessing the extended candidate pool more efficiently than their clients would manage alone.
The advantages of collaborating with Recruitment Agencies
There are several perks of collaboration with external Recruiters. Many companies are aware of the fact that an external Recruitment team contributes to faster hiring. Filling an open position faster affects the budget positively and reduces the costs significantly.
Besides that, external Recruitment specialists are spectacular brand ambassadors. All clients need to do is be transparent when hiring a Recruitment agency, and communicate clearly their values, expectations, goals, and state of affairs.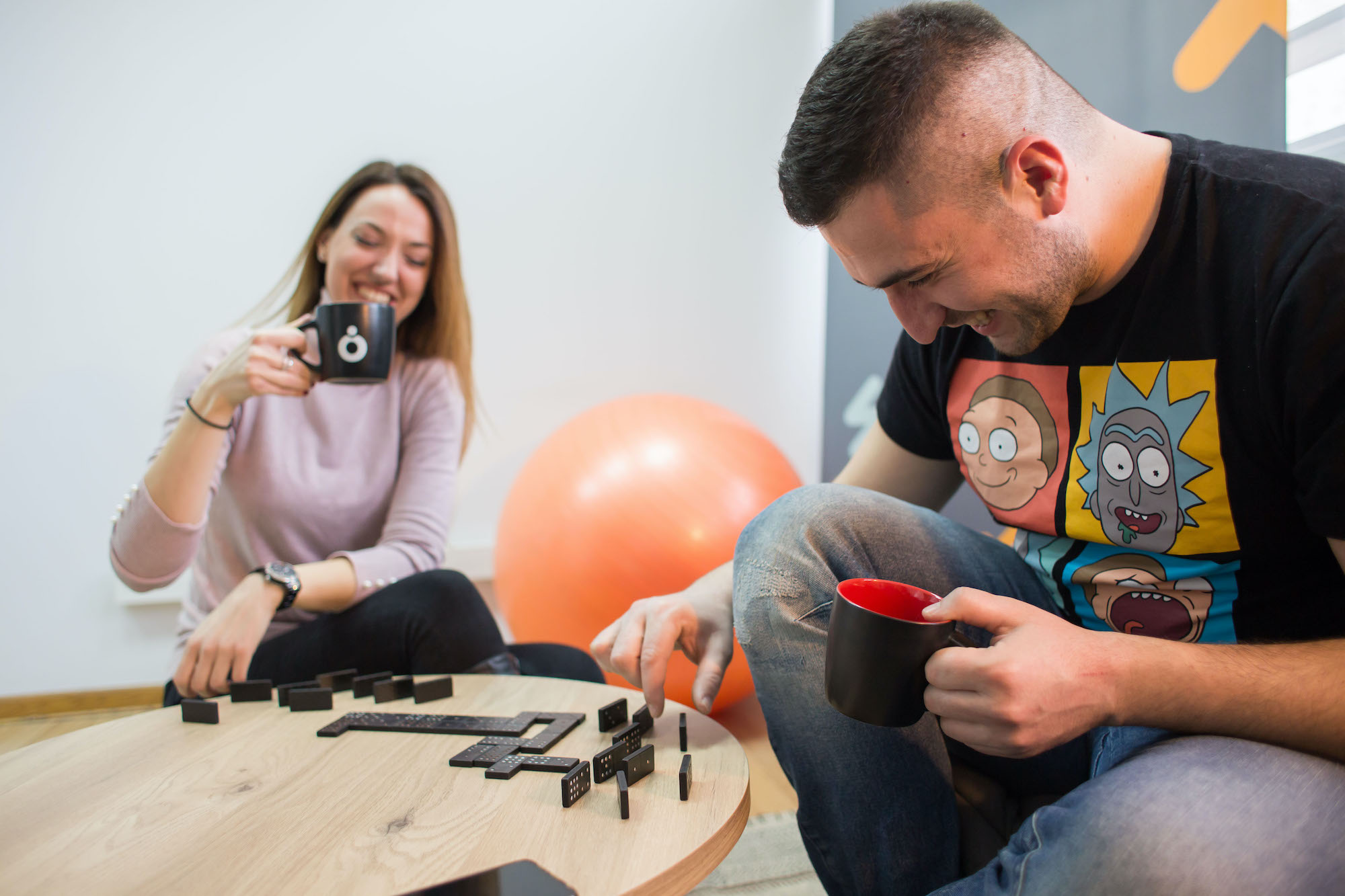 Employer Branding
Employer Branding and Recruitment are inseparable since both contribute to the identity of the company. Employer Branding is the process of presenting a company as a desirable employer to a targeted group of candidates. It mainly refers to building the perception that current, potential, or future employees have of a specific company.
The company's values and culture should become visible to a broad audience. This way, attracting job seekers with a matching background, personality, and aspirations becomes trouble-free and straightforward.
As the market becomes more and more competitive, a search for talents becomes more demanding and tricky. Strong Employer Brand drives talents closer to a company.
Whoever might be in charge of Recruiting and hiring, whether if there's an internal or an external Recruiting team involved, they are bound to participate in building and strengthening a brand actively. Hiring a Staffing agency equals spreading the word about the company withing several communities and throughout numerous channels. And, due to the fact that the whole hiring process would run smoothly and relatively quickly, even those candidates who did not make it to the team would be left with positive thoughts, impressions, and reviews.
Knowledge of the Market & Talent pool
Most of the candidates recommended by a Recruitment agency are not active job seekers. Talents rarely apply through a company's career page, especially when it comes to tech specialists. Even though social media marketing and promoting job openings are important, they still do not drive sufficient results.
However, a Recruitment Specialist will introduce passive candidates to an exciting new position and captivate their attention.
Recruiters use plenty of resources while looking for the right candidate. They are familiar with the market, well informed, up to date, and always in touch with quite a few candidates.
A Recruitment Agency helps companies meet the professionals they'd like on their team faster. Even if an interviewing process doesn't lead to a hire, a company has gained a valuable new connection. Recruitment Agencies help build teams, talent pools, and deep-rooted opportunities.
Candidate quality
Recruiters reach out to numerous specialists and present them with job opportunities while keeping in mind their clients' requirements during the whole process. They are on the lookout for candidates with a specific skill set and professional experience, which constitute a significant part of identifying the right person for the right job.
On the other hand, Recruiters must learn more about candidates and their personal qualities, goals, ideas, and values. They search far and wide and only recommend candidates who are the right fit (candidates who possess the right hard skills and soft skills).
Rapid growth
Collaboration with Recruitment Agencies can be particularly important for smaller businesses and startups. Having several open positions at once can represent quite a challenge for in-house recruitment. If a new project is about to commence, the employer can't afford to postpone it or reject it due to the lack of employees. Outsourcing Recruitment is the best way to achieve fast, efficient, and well-organized growth.
Outsourcing Recruitment reduces costs
Reducing costs is one of the main reasons why many organizations choose to hire a Recruitment Agency.
A disjointed or badly coordinated recruitment process can lead to a negative outcome, prolong time per hire, and burn cash. Recruitment agencies prevent this scenario from happening. They are specialized in this specific field and bound to drive positive results. Outsourced Recruiters will analyze your current needs and detect potential hiring struggles that might cause adverse consequences on the budget.
When a position remains unfilled, the company suffers severely unwelcome end-results. The budget would primarily be in the line of fire in this case.
This way, you won't be having an entire internal department with too much time on their hands during those periods when recruiting needs drop.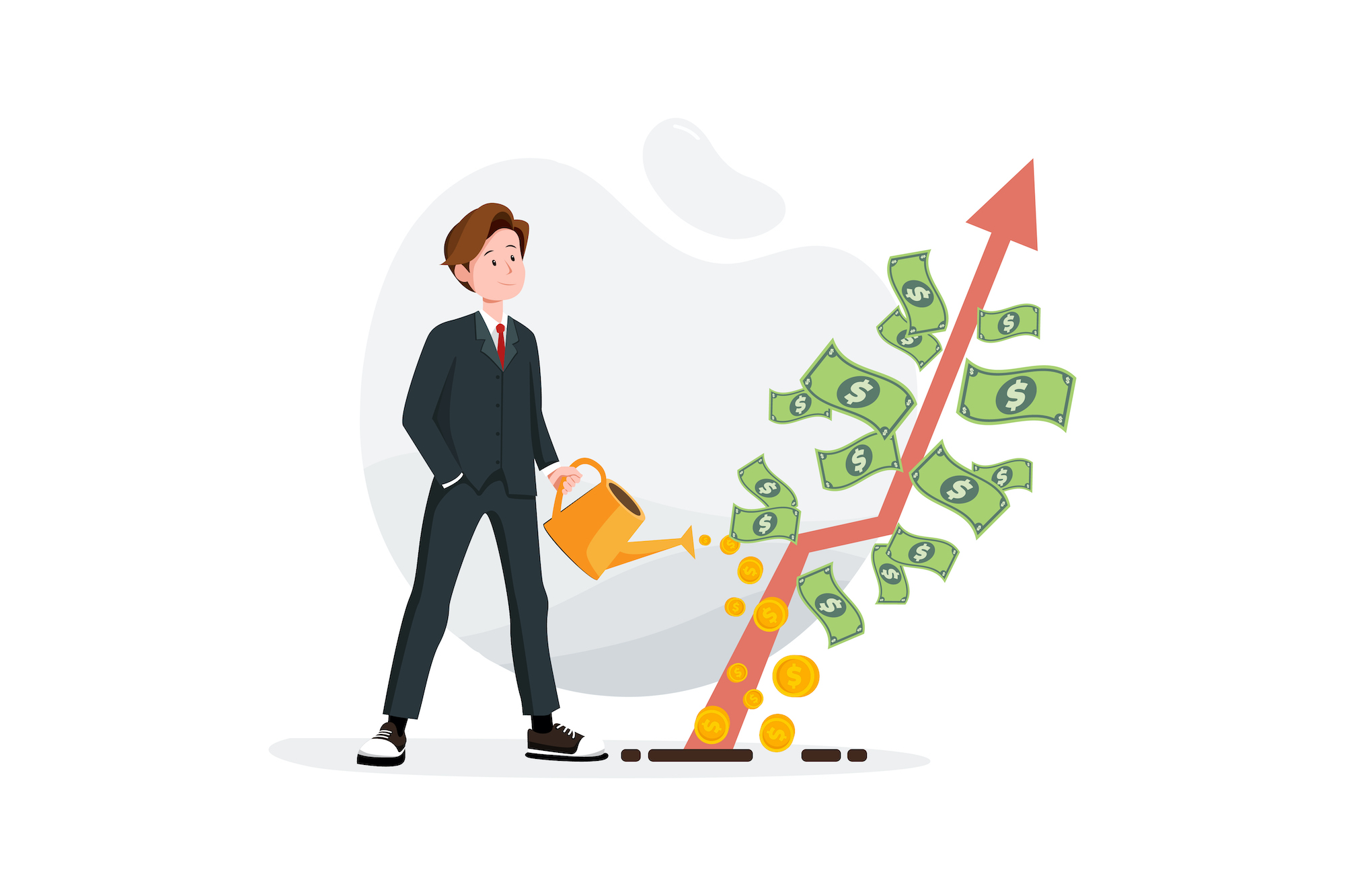 Time-saving
One of the most noteworthy benefits of outsourcing recruitment is time-saving. External Recruiters will be searching for suitable candidates, reaching out to them, informing them about your company & its perks, performing the screening process, and letting you know about the outcome. The only resumes that will reach you are those of the candidates who are both qualified for a specific job and befitting for your working environment.
Focus on your business while Recruitment Agency takes charge of expanding your team
Outsourcing Recruitment means having more time and energy to focus on some core stuff and strengthen your brand. If you have an in-house HR Manager or team, they can invest their time, efforts, and knowledge into other aspects of your business, employee satisfaction, and retention. You can concentrate on solving different problems, establishing new productive and efficient ways, communicating with clients, users, customers, or stakeholders.
Turnover rate
Recruiters need to pay attention to everything candidates say or do during the interviews and present on their resumes and public profiles. One of the most frequent complaints employees have about their companies' hiring policies is referring to hiring insufficiently qualified or poorly motivated people.
Miss-hiring extends the onboarding time and nullifies the efforts invested in introducing new hires with the project. These employees usually leave soon, which causes even more troubles to the team and the employer.
Recruitment Agencies perform thorough evaluations and diminish the chances of miss-hiring.
Good Recruiters know their way around the community. Great Recruiters build communities.
Technical Recruitment is a tricky business. The market is exceedingly competitive. The majority of enterprises and startups are looking for Senior Developers.
Technical experience is crucial.
As a European Recruitment agency, we've built a community around our team. Our talent pool implies communication with more than 6.000 technical professionals.
Hiring Developers and Staffing companies from Europe is the most beneficial step to take for most of the employers.
European Software Engineers are astonishingly knowledgeable
Their technical skills are accompanied by adaptability and capability to work in different niches and on various projects
Communication with them is a piece of cake – the majority of them are team-oriented, comfortable with working remotely and possess extraordinary English skills
Hiring Developers from Europe and collaborating with an Outsourced Recruitment agency from the same area is cost-effective.
Sounds good? Drop us a line.