Remember the simpler times when you could brag about getting some arcade games for the office and be eternally celebrated as an employer of choice? Yeah, neither do we. Now, you must learn, plan, and offer. Luckily, some benefits that attract top talent always work in your favor.
And here's the truly great part – each benefit actually makes a difference in an employee's life. How so? Some can help them get the hang of new, valuable skills and knowledge. Others can affect their personal life positively. And that's not the end of the list of gains for everyone. So, how to attract and retain employees and make sure they're happy & motivated? Here are a few ideas to explore.
What attracts the best talent?
Regardless of your company's size and a precise line of work, winning over the best professionals is a big-time score. Still, you must develop a solid tactic to run things and hire the top candidates.
So, what benefits attract employees and keep them within a company? Moreover, what shouldn't be considered a benefit but rather a must-have? These are the central aims you must set & things you can't afford not to offer:
Competitive salaries and bonuses,
Workplace flexibility,
Transparency and great leadership,
Innovative approaches and new technologies,
Diversity, inclusion, and unbiased processes,
Purposeful projects and a sense of value.
According to some studies, most tech professionals highly appreciate the companies that give back to the community and offer them a chance to do so as well. Also, most state that knowledge-sharing and constant development are their priorities.
So, how do you attract top talent in 2021?
We've covered the underlying perks tech talents want. Let's see what else you need to do:
Start by having an effective talent pipeline. Reaching active job seekers can come quite easily. However, passive candidates are in the majority. And captivating them is what requires extra effort. Build relationships with them before you pop the question and state why your firm will be the first-grade choice for them.
Celebrate your uniqueness and promote the stuff that helps the audience tell your brand apart from the rest of the market. Solidify your company culture, define your mission and vision, and showcase it wherever possible. Keep a healthy workplace by living and believing the postulates of people-first philosophy.
Use social media to boost your brand and show the world what working side by side with your squad actually means. Be transparent and honest when communicating your goals and capacities,
Educate your employees and offer learning opportunities even beyond your company and in-house team. Make community outreach meaningful and helpful to others,
Engage and motivate each employee and grant them excellent experience throughout the entire employee lifecycle. Start from the top. Help them create superb impressions even before day one. And then, guide them carefully through the onboarding process, and encourage them to keep learning and growing at all times. Wanna hear more about why this matters so much? 93% of Millennials stated that professional development and continuous skill improvement are essential.
Here's another word to the wise: be very careful of who you rely on to recruit new hires. Recruiters are in charge of your online reputation as well. Also, they could easily turn candidates into brand ambassadors. But if they don't operate correctly, things could fall apart very fast. Teach an in-house recruiter everything, or select a well-versed recruitment agency to help you out.
Why is it important to attract talent?
The answer to this very question is pretty straightforward. You wanna grow your business, scale successfully, increase profits, and thrive all around? If being at the top of the ladder matches your goals, you'll find that a well-made and efficient recruitment funnel, strengthened team, skilled new hires, and boosted brand have a lot to do with it.
So, why is attracting top talent important? Let's break it down into simple & easy to remember points:
Saving time and money,
Obtaining the right skills and knowledge,
Gaining a competitive advantage,
Increasing employee engagement and productivity,
Reducing turnover and enhancing employee retention rates.
Now, inviting the right people in will only build up the bonds among the members you already have on board. It will influence the employee experience and drive all kinds of positive results.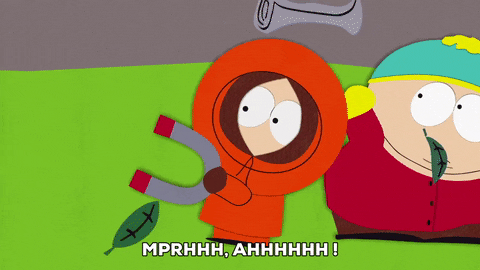 Basic benefits to attract and retain employees
Knowing what attracts top talent is imperative. By grasping what you should strive to offer, you'll get to engage and win over even the passive candidates. Here's the brief list of central extras and welfares to provide:
Life insurance, healthcare perks, and wellness benefits,
Remote work and flexibility,
Paid time off, family leave, and vacation,
Employee development plans, learning opportunities, and career growth.
These simple advantages will help you draw candidates, make an awesome first impression, improve your reputation, and have a positive impact on the current employees.
Life and health insurance are massive incentives.
Here's how things are going in the US. More than 50% of employees used a credit card to pay for medical care at some point. Now, more than half of them still owe money. Actually, almost 60% claimed they wouldn't be able to afford healthcare differently. So it's perfectly clear – American business owners must help their staff out and take better care of their insurance packages. Still, regardless of the region your work is set in, offering healthcare benefits is crucial.
It's safe to say that health, dental, and vision insurance will always continue to be key advantages for most employees. Nevertheless, companies that want to lead should also think about including life insurance in their benefits packages.
In fact, some surveys have shown that more than 80% of employees find this benefit to be fundamental. Many businesses offer group-term life insurance packages. In these cases, employers can pay for policies in bulk to cover all employees, which helps them cut some costs.
And what do employers get from this? This way, they provide financial security to employees, primarily those with kids. So, life insurance can be an essential selling point.
Wellness benefits attract top talent as well.
Nearly 88% of tech talents find wellness programs significant. And according to Glassdoor, the same percentage of CEOs agree that their companies have done their share and enabled their developers these particular sets of perks. So, what can you offer?
Healthy meals and snacks
Yoga classes and meditation classes
Discounted or free gym memberships or other sport activities
Athletic gear recompensation
With more and more employees striving to take good care of their healthiness and shape, employers should undoubtedly go for these types of benefits that attract top talent and keep them pleased with their condition and energy.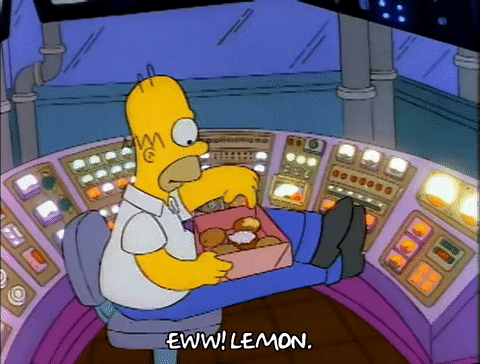 A flexible schedule is a huge perk.
Work-life balance is more than a trendy phrase HR departments use. It's sought-after for a very good reason. Flexible work schedules are highly beneficial for the employees and the company itself. In fact, only 22% of those with flex calendars and adjustable assignments consider leaving their jobs. More development options, feeling more valued, and better health are among the blessings you're about to count. Also, increased morale and engagement will follow.
You can practice this perk on a daily basis. Employees could come to work early and finish early – or select any other time slots that suit them. Or, you could do more and offer a four-day workweek, where people would dedicate 10 hours a day to their tasks and have an extra day off. It does sound a bit tiring, but there are individuals who would appreciate this model and make the most of it. These are just some ideas. Feel free to explore and check out which solution drives the best outcomes within your organization.
Remote work or a hybrid environment work like magic
The Becker Friedman Institute took the time to survey more than 10,000 US workers. Most of the respondents stated that they felt excellent while working from home. As a matter of fact, more than one-third of them said they were more productive when working remotely. But will remote jobs remain the norm in the years to come? It's still somewhat debatable. Most organizations will continue to promote a mix of on-site and pajama-based days. But one thing is irrefutable. Offering employees a chance to work outside the office (at least once in a while) will make most of them happy. Are we still talking about developers and other tech professionals? Well, if so, a vast majority of them still have a soft spot for remote positions.
Paid time off & vacation days matter a lot!
Most non-tech workers have ranked paid vacation as the second most valuable benefit after healthcare. Tech specialists are inclined to agree. PTO is non-negotiable. For instance, Google offers 30 paid days off yearly. More interestingly, some startups are willing to grant unlimited time off. This model works quite well since employees rarely misuse the trust.
Now, the main reason flexible or unlimited PTO is so powerful when attracting and retaining talent is because top performers are in the habit of being motivated and autonomous. To put this simply: they don't want anyone micromanaging them or their time, including time off.
Family leave is always wanted.
Benefits like maternity and paternity leave options are significant to those who seek a family-friendly workforce and a perfect work-life balance.
According to some studies, nearly one-half of all US households have both parents working full-time and on-site. Another study has shown that 58% of workers want paid family leave, and 64% of them are Millennials. So, this particular perk can be a major incentive for working parents and those who are planning to raise children in the near future.
Employee development plans can recruit & retain talents.
Taking excellent care of the workers is always a priority. There are quite a few ways to showcase that you genuinely care about each employee's well-being and advancement. Creating an efficient employee development plan is one of those ways. By taking the time to make one, you'll be backing up your team and helping them grow and make a mark in your firm.
First, it's crucial to estimate the precise company's needs. Then, find out as much as you can about every team member's goals, pain points, and fields of interest. Ensure to come up with personalized solutions that encompass both the company's aims and each employee's aspirations. Explore multiple options, and finally – don't forget to keep track of the progress. Monitor the results and refine the strategy from time to time. You can help the staff enhance their skills through courses, training, meetups, workshops, conferences, and much more.
Career growth opportunities add extra encouragement.
Did you know that employee development and career development are, in fact, not as synonymous as we tend to perceive them? Still, both of these are highly beneficial. So, what's the crucial difference? Career development is even more personalized. While employee development focuses mainly on the skills that will help the entire company enhance its efforts and skyrocket profits, career development is more about personal aims. What's the right thing to do here? Well, it's advantageous to concentrate on both and sharpen your tactics to entice, hire, educate, motivate, and retain the best candidates.
Tech talent cheat-sheet: More benefits that attract employees
Understanding and pursuing the advantages of talent acquisition and recruitment strategies (done right) is inevitable to grow a team and succeed. However, your true crusade is yet to start. There are many more stones to turn and hoops to jump through in order to keep top employees happy, engaged, and willing to stick around. And when it comes to tech specialists, there are a few other key points to bear in mind:
Advancements within the firm are stupendously significant. In fact, almost one-half of candidates and staff members would agree to cut their salaries in order to learn and advance throughout their careers.
Participation in the decision-making is of substance for most. A silent person behind a keyboard with a frown on their face, fueled by caffeine and the passion for ignoring LinkedIn messages is a myth. Include people into processes and give them a chance to speak.
Technology programs for students inside your company will help you on multiple levels (aside from helping the young folks and future tech experts make their first steps). It will bring a whole new sense of value, which will show.
Don't let these blank out. In fact, ask your employees whether they agree and act accordingly.
Are you ready to offer the benefits that attract top talent?
How do you attract top talent? By learning about their actual needs and finding ways to meet them. If you truly keep their well-being in mind, it will show. Employees will feel great working for you, and their positive comments will travel fast & reach far! Be sure to go over the list of basic benefits that attract the best candidates and strive to match your offer with these wants and requirements.
And once again – be very choosy when it comes to working with recruiters. Either make sure to educate your in-house hiring specialists and enable them to improve recruitment skills continuously, or go for a reputable agency. Need help? Step over here. It's your time to shine!