Fact: most recruiters are huge fans of statistics, figures, and even metrics. Their urge to count down the texts that went unresponded is equally strong as they wish to track down awesome results and successful hires. But it's not a personality trait or some sort of compulsion. Recruitment analytics is actually crucial.
How so? Well, they provide all kinds of useful insights. And, in the long run, these new pieces of information will help both an internal team and a recruitment agency boost their knowledge, skills, approach, branding, and more. In short, the data recruiters gather this way makes or breaks all the outcomes related to sourcing and hiring. So, this is the perfect time to learn more about it. Now, shall we?
Basic facts: What is recruitment analytics?
The road to a successful hire is paved with simplicity. So, this article also needs to start off by covering the basic ground. Let's define and conquer – what does the term recruitment analytics stand for? In short, it is a blend of data and predictive analysis. Its primary aim is to discover and showcase some essential (and real-time) information to help a recruiter hire faster. There are quite a few aspects and figures to keep track of, so these breakdowns actually allow us to barge into any business angle. And what do we hope to achieve? The short answer is an improved recruitment process. But there are layers and layers that have to be canvassed and refined before we can reach out for the trumpet call. So, to make better decisions, save time & money, and build firm bonds with candidates, recruiters must turn valuable data into actionable insights. Are you in?
Must-know: Why is recruitment analytics important?
We'll there was a spoiler or two in the previous paragraph. But now it's official – we're naming all the perks of metrics and analysis that ought to help out a fellow recruiter:
Discovering new ways to source and expanding the area of search for the best talents,
Having a way bigger network and pool of prospective new hires,
Building better relationships and lasting bonds with all applicants and passive candidates,
Filling most vacancies easier and faster,
Cutting down on numerous costs, starting with a whopping expense of an empty seat,
Measuring one's performance more objectively and enhancing overall communication within the team of recruiters and hiring managers,
Boosting candidate and even employee experience later on,
And not to mention the unbreakable link between recruiting and the employer branding – which will hit differently once all the positive reviews and desired outcomes kick in.
According to surveys and studies, more than 80% of recruiters use the metrics and leverage data to get better results faster. And the forecasts say that this massive recruiting and HR trend will remain relevant (and probably more popular) over the next five years.
What are the 3 most important recruitment analytics?
We are in the middle of the era of rage quitting, and most of the data that get to recruiters, HR, and hiring managers feels like a bit of a downer. Still, that doesn't mean that information is the enemy. On the contrary, it's best if we face the ugly truth. That being said, we'll get back to the lighter note in a split second. And numbers and insights are becoming our matchless allies again. Even the discouraging ones. So, what data is important in recruitment?
If you have never ever experienced the pain and pleasure of recruiting and had to take a wild guess right now, you'd probably get it right. Time and money are integral parts of all KPIs and measurement processes. They are the actual indicators of how well the entire drill that revolves around hiring is going. And then, there's another critical variable – the matter of overall and lasting success. So, here's the bottom line: we absolutely must track the cost per hire, time to hire, and quality of hire.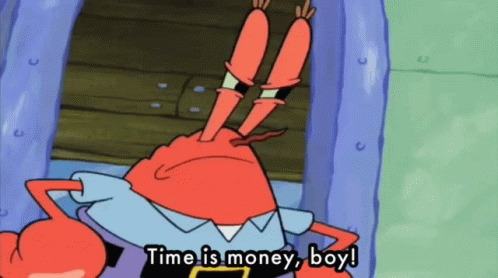 Mapping your efficiency: How long did it take to hire a suitable candidate?
There is an indisputable bond between speed, quality, and costs in recruiting. The drill and calculations are really simple: a fast and smooth hiring process will usually result in more quality candidates. And one thing is certain, it will unquestionably lower the costs. As we said, the cost of an empty seat can be enormous, and the fact is that this aspect is often overlooked. Some firms hesitate to call for help from a recruitment agency. They feel like it's too pricey to get their services, while it's actually far more expensive to have a vacancy for a long time. In this case, it is best to identify the true hiring need carefully and leave some extra cash for professional service. Turns out that is, in fact, a much cheaper and more efficient option.
According to an extensive survey conducted by Glassdoor, time to hire can take anywhere from 10 to 53 days, depending on the position and multiple other factors. One of the variables that played a significant role is the size of the company. Many studies show that larger firms take more time to find their best match.
Anyway, make sure to track this metric and analyze the results. If your processes are too lengthy, something must be off. Find the cause and ensure to eliminate it.
Tracking your expenses: How much does your recruitment process cost?
Cost of hire is a perfect recruitment analytics example. All the costs associated with recruiting and hiring are relatively easy to measure. If you benchmark them against direct competitors, they'll help you understand more about your own performance and which tactics work well for you. For instance, you will spot more valuable, efficient, and fairly cheap sources, like employee referrals. Still, evaluating good sources and channels and creating new strategies to save up while attracting the right crowd can't be set apart from some other metrics.
Here's the most simple example: if your competitor and your department or dedicated recruitment agency use the same source, but one has hired more than 50% of people through it, while the other has a 25% rate – the results aren't the same.
The precise equation to track down the cost of hire is to measure the total amount of money spent and divide it by the number of hires. Nevertheless, keep other key components and recruitment analytics in mind.
Measuring success: What is the quality of hire?
The quality of hire is a bit specific. There is way more than a single metric that can help you analyze and measure it. And it takes much longer to truly estimate it. For instance, you could track if your new hire is evaluated as a top performer. Still, there is a catch. This sort of insight cannot be interpreted alone. Here's how it goes: the candidate needs to be evaluated as a top performer, to stick around for quite a while, and be a brand ambassador. In that case, the ROI will be high. Now, here's an entirely different scenario: a top performer who stays for only a few months brings poor ROI and spoils the outcome. So, to break this down, you should use these indicators:
Performance reviews,
Employee retention (especially for mission-critical roles and among the most engaged performers),
Hiring Manager satisfaction,
Employee lifetime value,
Pre-hire metrics like assessments and aptitude tests, the level of engagement in passive candidates, conversion rates, and more.
And, in conclusion, big data and predictive analyses can offer a fantastic insight into what it takes to hire the best performers.
Bonus tips for using these key metrics & boosting the results
So, we have seen how greatly these metrics can impact your future success and help you step up the game. But there's still more to them. Surely, time saving and cost-effectiveness are super significant. But some influences on the company culture, overall candidates' and employees' satisfaction, healthy working environment, and many other vital factors are, in fact, paramount.
Stay tuned for your guide on how to put these recruitment analytics into practice.
Know the aims
Choose the right areas to focus on according to your company's unique values, goals, and mission. Yes, all of the analytics can offer valuable insights, but not all of them are equally important to you. Embrace data-driven decisions and secure a successful future by taking it slowly and directing your attention to aspects that matter the most at this moment.
Watch out for time, place & quantity
Be sure that you're looking in the right place. Numbers don't lie, but they are used to show different fields, results, and forecasts. Be very careful of which stats you'll choose to follow and analyze further. And lastly, there is a matter of quantity here. So, if you select to track down any of these insights, stay consistent and know that it will take a while (plus, a whole lot of inputs and figures) to get the right conclusion.
Get familiar with perception & visualization
Visualize the data you collect. You have probably heard of the recruitment analytics dashboard. And now is the time to put it to use! By creating a recruiting dashboard, you can track the chosen metrics and get actionable insights in a smooth, uncomplicated, and fast way. These dashboards are made to lay out all of your data visually. That way, they will make it far easier to spot trends and see duck soup + cherry pie chances for improvement.
Optimize the hiring process
Getting new skills as a recruiter and constantly enhancing your recruiting process is essential. And the entire point of gathering candidate and employee data is to determine actionable insights and boost your hiring efforts. Here's an obvious example: the applicants that have responded to your job post aren't qualified. So, by assessing their skills and background, then translating it into conversions, you will spot the problem more easily. Maybe the job description isn't clear enough. Or maybe something else needs a retouch. Tackle the problem and listen to the figures.
Make a clever plan
Using data to plan a successful future is a fail-proof tactic. Predictive analytics is the secret ingredient to more efficient hiring processes and better outcomes. They will help you figure out how much time you will need to hire the right person for a specific role, how much money you will spend to do that, where the talent gaps are, and much more. However, even these unmistakable data-based strategies have some limitations. Be aware of them. The numbers you get aren't the sole key to all your problems. Plus, they will require some extra effort. Large amounts of information will do nothing if they remain unprocessed and unused. Do your part, and the figures will do theirs.
The most efficient recruitment analytics tools you should use
Recruiters have embraced all kinds of Applicant Tracking Systems and other gizmos to help them out. So, how about getting one more super-simple tool that will help you with tracking all these valuable numbers? A few come to mind instantly:
Hotjar, which provides valuable insights into users' behavior, and much more,
Sourcehub, which will help you search through several social sites, including LinkedIn and Twitter. Just enter the key phrases related to your vacancy and wait for the magic to happen,
Google Analytics, which is reserved for more than finding out how long someone's been hanging on your website.
Give these tools a test ride. Stats are a powerful ally, and you should get your hands on them whenever you can.
Understanding and using recruitment analytics is crucial for a successful process
Did you try any of these methods to analyze your results so far? If not – this is the precise moment when you will change that. Recruitment analytics are super important. They will showcase with accuracy if there's a bump in the road or a jam somewhere in your recruitment funnel.
And if it all sounds like a mathematical pickle you'll hardly develop a taste for, seek some assistance. A skilled and metric-loving crew is all you need, so just drop a few lines to a reputable recruitment agency ASAP.